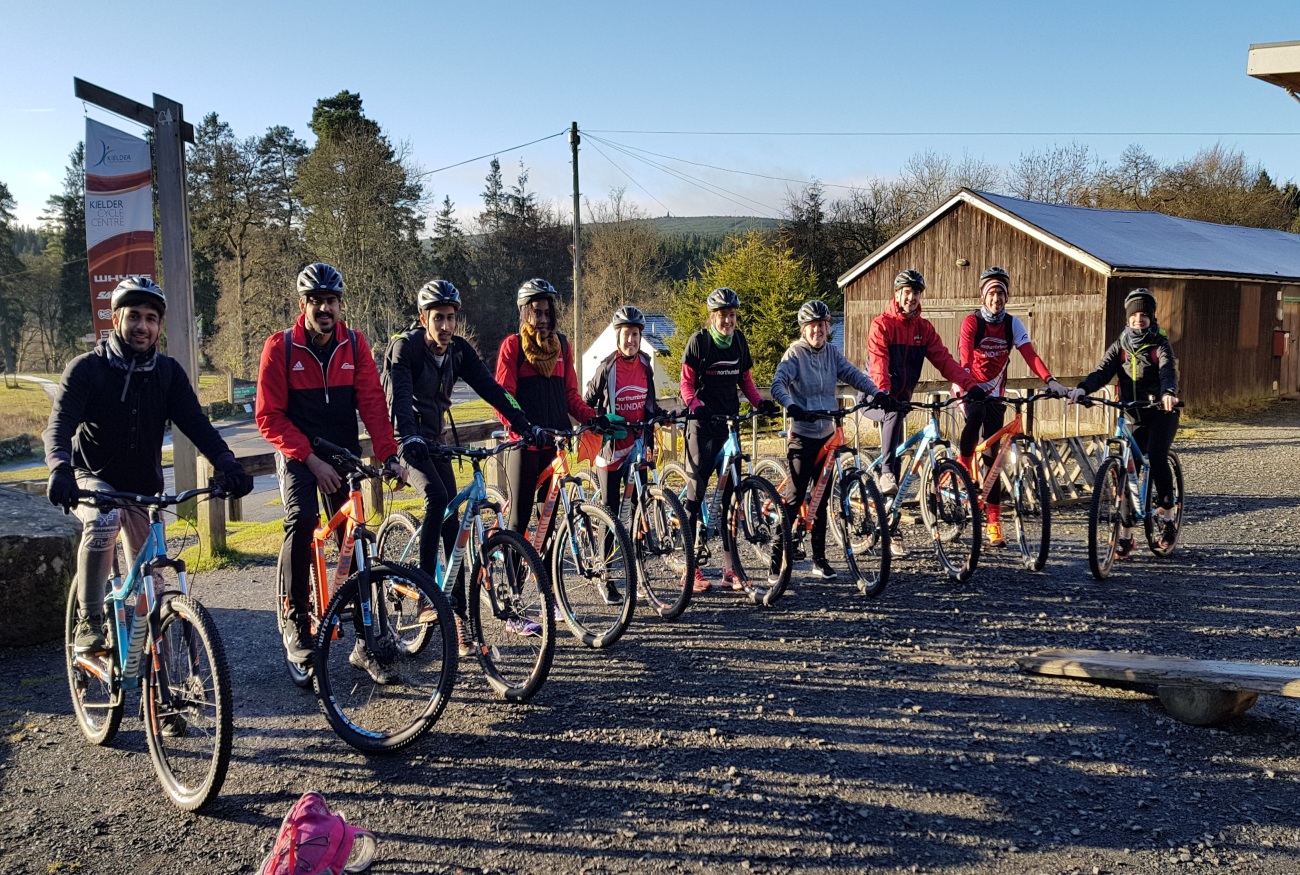 A dedicated team of Northumbria University Sport staff and students channeled their inner Victoria Pendleton to complete a grueling charity cycle ride.
In the second Northumbria Sport Foundation Adventure challenge of the academic year the 10-strong squad put the pedal to the metal in rural Northumberland.
And the 27-mile trek - following the famous Lakeside Way trail - doubled up as an opportunity for next summer's Zambia-bound student volunteers to bond as a team for the first time.
Inspired by Northumbria graduate and Olympic champion Pendleton, the event raised hundreds of pounds for good causes supported by the Northumbria Sport Foundation.
And Northumbria Sport's Engagement Manager David Jones said: "The ride around Kielder Water was the perfect example of what the Adventure programme is all about.
"It was a tough physical challenge but it also got a group of students active in the beautiful scenery around Kielder. These were students who had never been there before.
"They worked hard together to support each other - particularly through the regular tough uphill sections - and everyone who took part had a fantastic day.
"Following the success of the Tyne Bridge Zipslide and Kielder Bike Ride I'm really excited for some big events coming up in 2018.
"We hope even more students and staff members at Northumbria can set themselves a challenge and get involved in the Adventure programme in 2018."
Earlier this month a new team of Zambia-bound students was confirmed and the successful candidates joined designated staff member Sarah Stephenson on the Kielder cycle ride.
"This was the first opportunity we'd had to do something significant together off campus and start to create the bond we'll need to make next summer a success," said Stephenson.
"As David pointed out it was a tough challenge but it was exactly what we needed at this point.
"I'm really proud of the Zambia students and everyone who took part."
More information on Adventure at Northumbria Sport is available here https://northumbriasport.com/foundation/fundraise