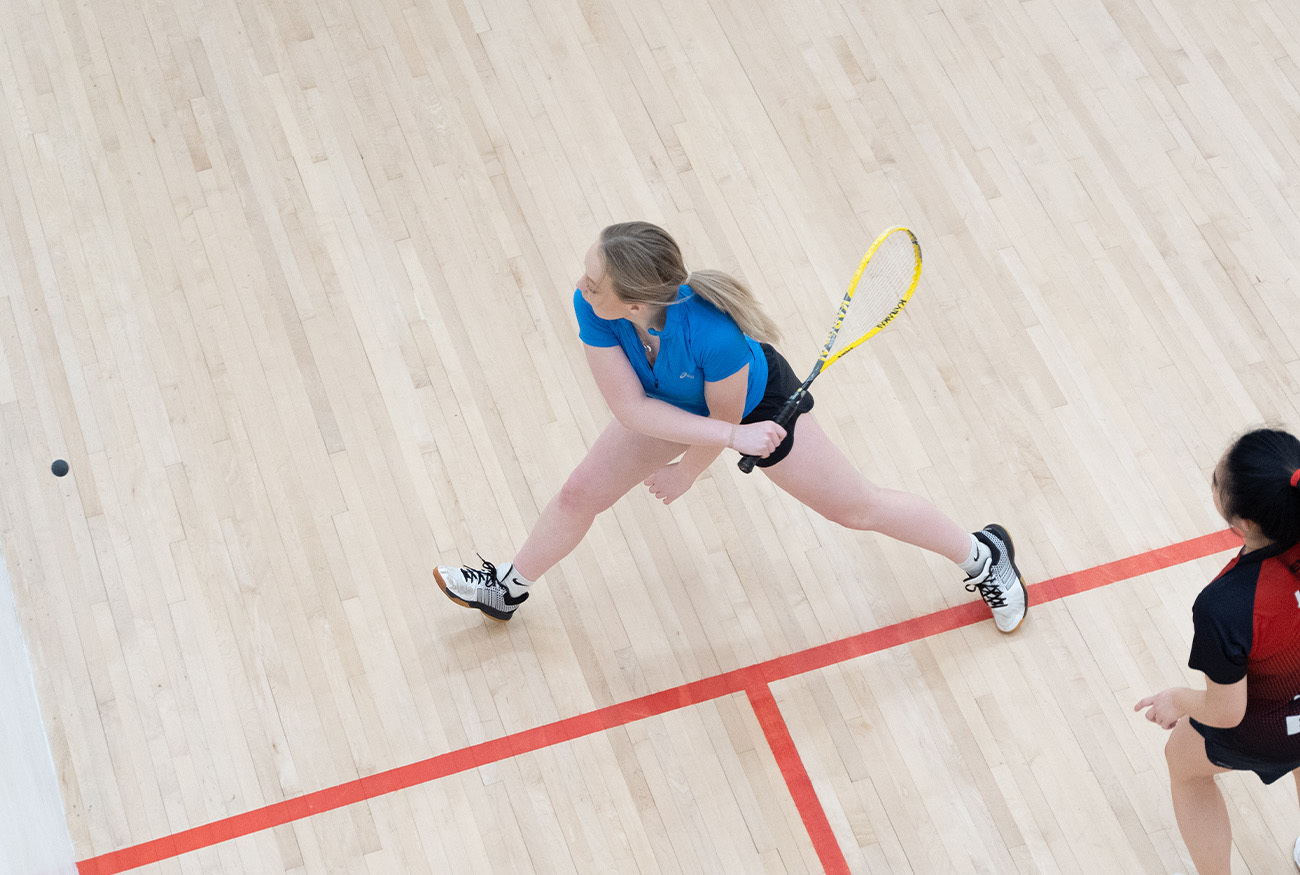 The squash club after a tough season is excited to have a bit of competitive fun at the end of the academic year.
This BUCS season has been a challenging one for both the ladies and the men's teams with some tough fixtures on both sides. But despite the hard matches the team spirit has remained high and the players have stayed positive throughout all of their matches.
With the men's team still doing enough to hold their position in the Northern Tier 1 division, securing wins against teams including Sheffield and Durham they will return to the same position next season taking on all of these teams yet again. The men's team captain Jonathan Wright is happy with the determination shown from the boys throughout the fixtures, especially at home against Manchester. He said:
"Despite losing, this match was a high-level competitive squash. Everyone fought well in good spirits and every game was tight in the match."
After returning this season properly after the Covid the two teams knew that the season would be tough with less players returning and getting involved than previous years, but the president of the club Emma Rowell is still very proud of their efforts despite the challenge:
"This season has been a tough one for both teams but it has just been great to see everyone still keeping positive and turning up and playing their matches every week.With the women's team still competing in the premier division despite losing key players last season they still worked hard through the rounds trying hard to pick up wins where possible. It was always going to be a tough season, so with them starting off in division one next season they are looking forward to a fresh start and more competitive matches to come."
Men's team captain Jonathan Wright is keen to keep momentum high going into next season and is looking forward to seeing some new players get involved too,
"Next year is a year of development and cohesion. Prioritizing people being together and getting better, having fun and staying competitive is my main goal."
And with that in mind both teams are excited for a bit of competitive fun at the upcoming varsity competition and hope to secure some wins in the team. Their matches kick off at 2pm on April 27th at Newcastle University Sport Centre, so come down and show the club some support!