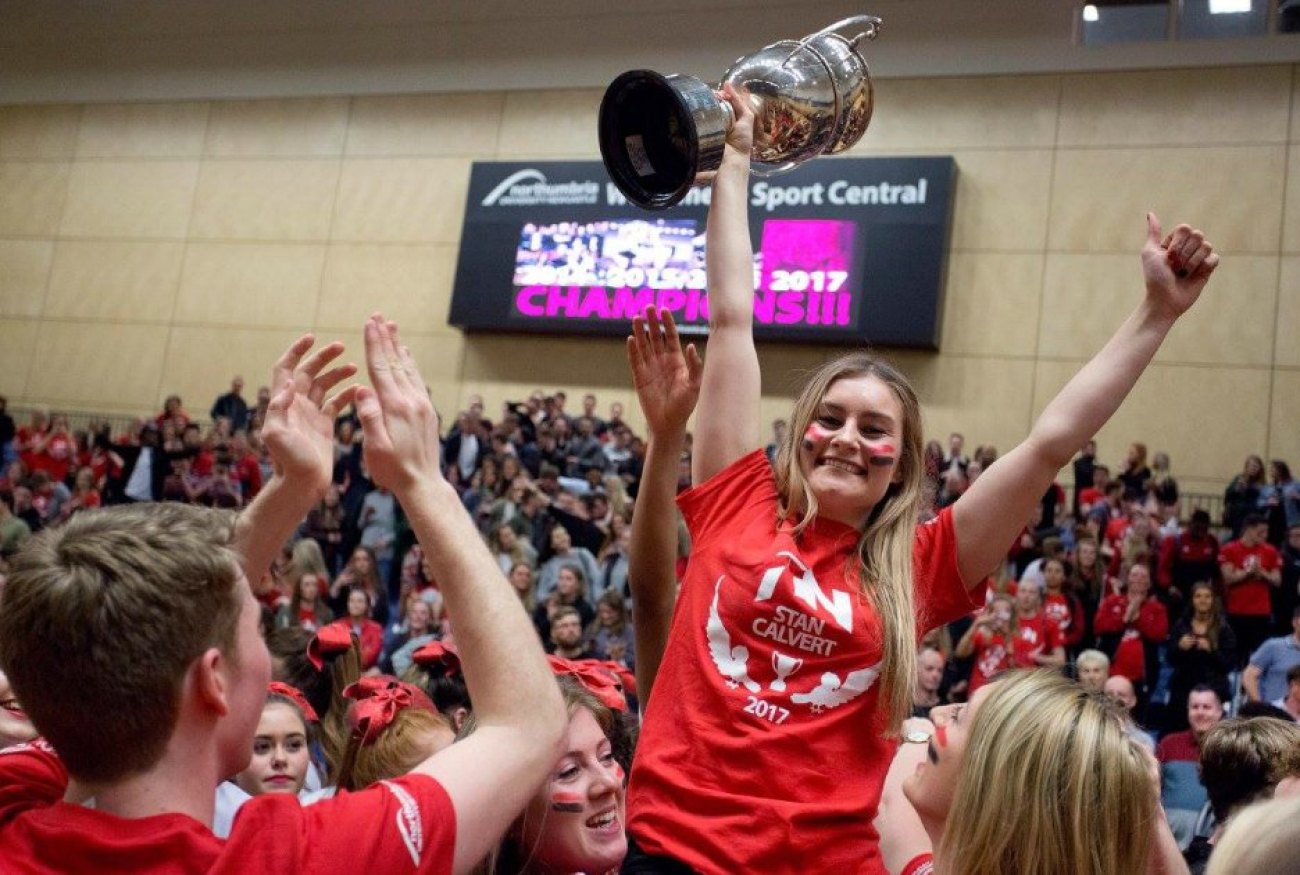 A heaving Sport Central pool was host to an 'honours even' contest between the men's and women's water polo teams in the Stan Calvert Cup.
The women's match was first up with Northumbria up against a Newcastle University team in a higher division.
And that experience told as the visitors claimed a 15-4 win.
"I was hoping that the girls would have been involved in a closer game but Newcastle do have some very strong players," said Northumbria Water Polo lead Neal Bowers.
"It's never straightforward in these varsity games and matches against Newcastle are always heated. If someone gets the upper hand you can see what happens.
"Our girls lost their way and Newcastle overpowered them which makes it very difficult."
However, in the men's game, the BUCS Championship quarter–final hopefuls Northumbria showed their superiority early on – splashing to a seven-point lead at the halfway point.
Bolstered by an electric atmosphere from the black and red support, frustrations grew for the Newcastle University players and a yellow card was issued to their centre forward midway through the third quarter.
"The men are always fired up for Stan Calvert," added Bowers. "Newcastle didn't know where to stop us but we knew where to stop them."
Ultimately Northumbria blew the visitors out of the water with an unstoppable 22-11 win to add another point to Northumbria's Stan Calvert running total.
"I thought the results went as they would on paper," admitted Bowers.
"It's when weaknesses appear that things go wrong for a team but the men were solid. I couldn't pick a star player from the men's match – it was a team performance."
Next up on the Stan Calvert calendar is a busy midweek which sees Equestrian, Swimming, Rugby Union and Basketball all played on the Wednesday – kicking off at 9am.