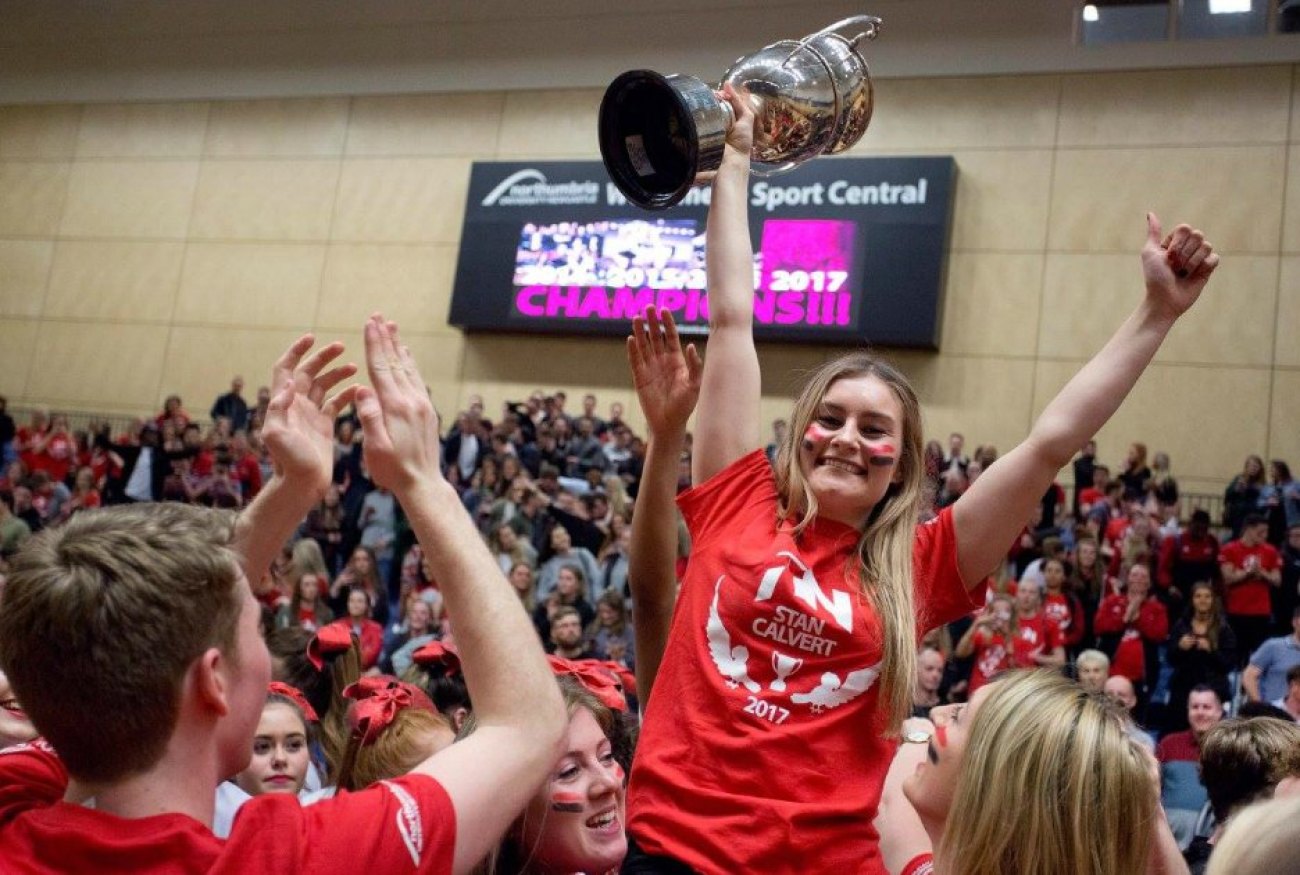 Team Northumbria stretched their Stan Calvert Cup 2018 lead to a commanding 24 points with a pair of excellent back-to-back wins in the men and women's seconds Water Polo.
On a busy night at Sport Central it was the TN women who took to the water first and, in what was their third attempt this year, they thoroughly bested their Newcastle University counterparts 8-3.
This was followed up by another quality performance from the men's team, whose dominance throughout lead to an eventual 12-point victory as they cruised to a 16-4 win.
TN coach Neil Bowers was proud of both of his teams' overall showings but highlighted the progress made by his female charges in their first year together as a team.
"The girls played very well - that was a really good result for us," he said.
"This year is the first time we've had a second women's team. They are starting to gel and understand how to play together.
"They've played against Newcastle twice this year - we drew one and lost the other – so they have really turned around their form."
Despite expecting his men's team to shine against the less experienced Newcastle side, Bowers credited his players with executing their pre-match game plan.
"I think I was expecting the lads to win," added Bowers. "They were pretty dominant!
"Physically we just have a lot more then Newcastle have at the moment so if everyone sticks to the plan it should be straightforward and was.
"We're getting stronger and more confident - confidence is a big thing in any team.
TN women's captain Holly Denton praised her team for collectively playing 'the perfect game' and also thinks the writing is on the wall in this year's Stan Calvert Cup.
"I don't mean to sound harsh but I can't see them getting back into it now," grinned Denton. "We've absolutely smashed it."
Gavin Pearson