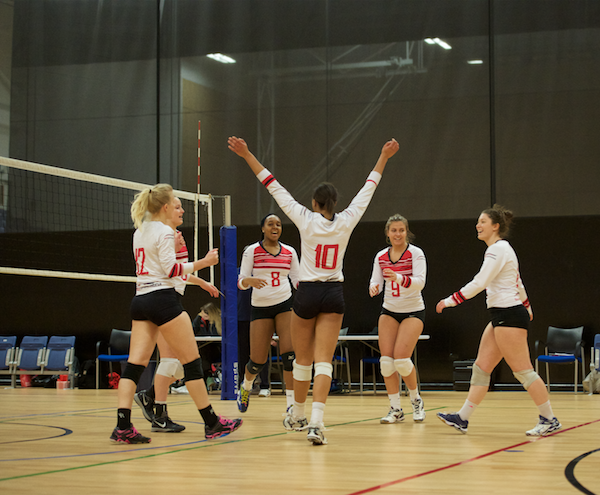 Man of the moment Darius Setsoafia insisted Northumbria University would never hold back in the Stan Calvert Cup after M1 and W1 Volleyball destroyed Newcastle University with a brace of straight sets wins.
The England international won warm praise for his standout performance against London Polonia last weekend.
And Setsoafia impressed again as Northumbria's men matched the club's women by pulling off a straightforward 3-0 win against Newcastle.
"We go into these games as firm favourites but that's never in our minds," he said. "If anything we always like to be a bit more clinical in the Stan Calvert Cup.
"One of our best Super 8s players, Nathan Fullerton, is a Newcastle University student and he was giving it some chat earlier in the week.
"He was talking about scoring 20 points in a set against us and even taking a set.
"So it was important that we brought him back down to earth and put him in his place! I think he expected us to target Newcastle's weaker players but instead we focused on him.
"We knew that if he started to feel the pressure he'd take down the rest of the team with him.
"The good thing is that Newcaste are becoming more and more competitive every season and that's what the Stan Calvert Cup needs. We lie a challenge."
Northumbria's women showed the men the way with a 3-0 win against Atilla Berndt's Newcastle side.
But Setsoafia added: "Atilla has worked really hard to put a good side together and the women really had to work for their win.
"Don't get me wrong - the result was never in doubt. But year on year Newcastle are getting better and better and that was a real volleyball game. It's good to see."