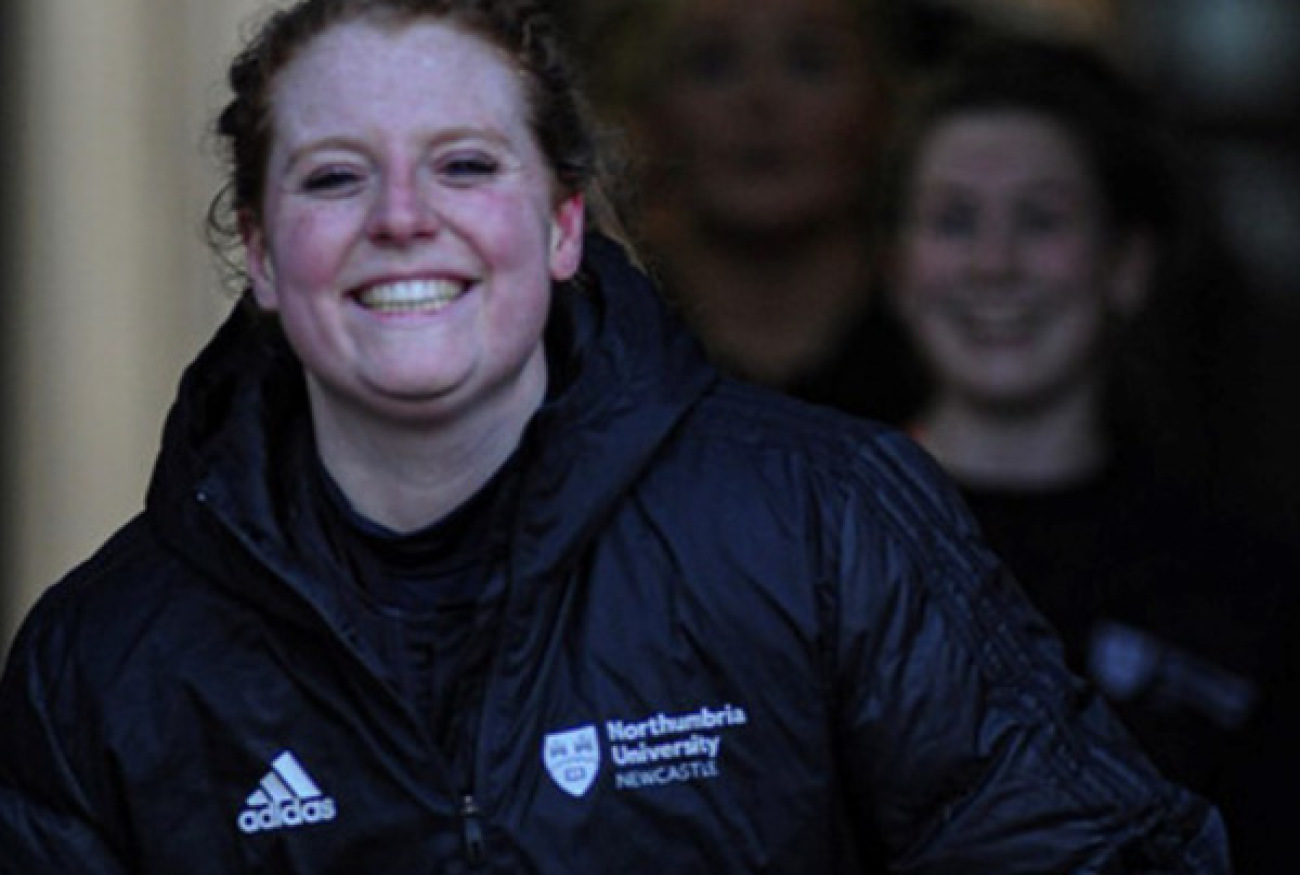 Northumbria Women's Rugby Club President, Miriam Church has been nominated for an RFU University Rugby Award.
One of the driving forces behind the successful club, Miriam has been an integral part of the rugby setup both on and off the pitch for the last 3 years. Nominated for the Student Leadership Award, Miriam has constantly made an outstanding contribution to the game through her unfailing commitment and unrivalled level of leadership.
Surprised by her nomination, Miriam was quick to praise the support of the club committee:
"I am so excited! It came as a complete shock to me! Ultimately, I could have not fulfilled any of my aspirations and work without the help of my amazing committee, teammates, and the support from Northumbria University Sport!"
Although involved in many different sports earlier in her life, her love for rugby only started at Northumbria when the game just 'clicked' for her. After a year in the development squad (second team) she progressed up to the Performance Squad where she has been a regular first team starting player.
Her involvement with the sport progressed as she took a lead role within the club as President. No longer just leading on the pitch, Miriam took on new challenges, bringing the committee together to drive forward the development of the club as well as her own leadership skills:
"Being President has allowed me to become a leader, a leader for girls from all different backgrounds and walks of life: which has ultimately broadened my cultural horizons and mindset"
A further success during her time as president was her focus on acquiring sponsorship:
"There are several experiences that have defined my time as President, one of them being the sponsorship of 40 backpacks from a local business in Newcastle (Bluebell), I was proud to see all the time and effort that was put into the backpacks come to life"
Miriam was also keen to support her peers and teammates during the COVID lockdowns ensuring the club members stayed engaged and supported even when not able to train and play:
"At Women's Rugby Union, mental health is at the forefront of our conversations and within the team everyone is supported, heard and as a committee we listen to our girls"
Her commitment to raising awareness of mental health issues led her to taking on a huge personal challenge in aid of the charity SportingMindUK. As part of a student virtual fundraising event Miriam individually ran the distance of a marathon around the streets and parks of Newcastle helping raise over £3,000 with her efforts.
"Running the marathon was one of the most amazing things I have ever done. Being able to run for SportingMindUK allowed me to put my words into action and show how dedicated I am to supporting the charity and how important it was to not only myself but for the entire team that supported me"
The final word, or two, from Miriam is a simple but clear message based on her own experiences to any student or future student thinking about trying rugby… "Do It!"
The RFU University Rugby Awards take place online on Thursday 13 May from 4pm on YouTube: https://www.youtube.com/channel/UCgTbWTyiFLdCAKQZDhQbICQ/featured
Congratulations on the nomination from everyone at Northumbria Sport, we'll be tuning in on Thursday.