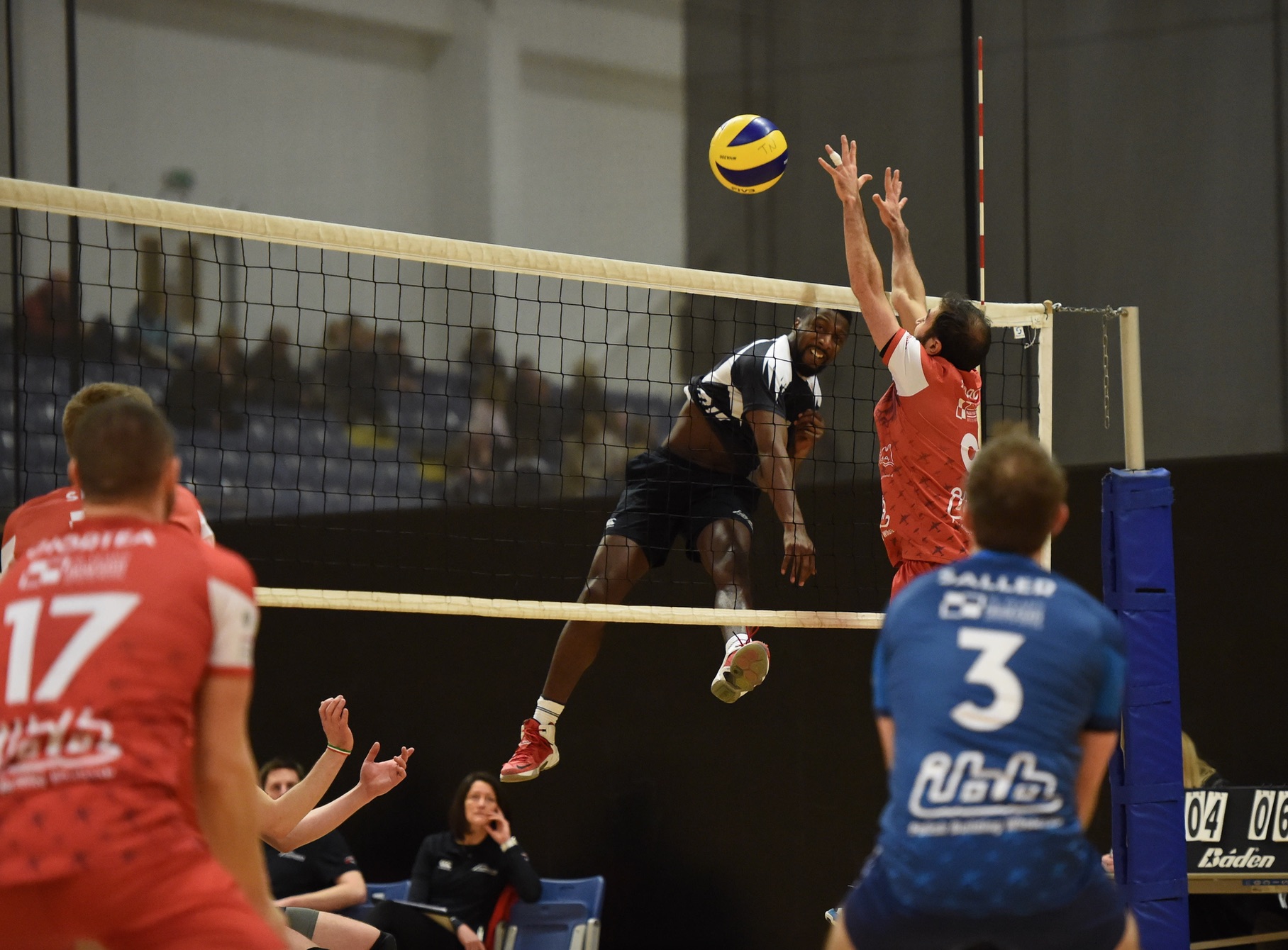 Team Northumbria M1 volleyball edged a testing contest with Polonia in what will likely be one of the toughest match-ups of the season.
TN put Saturday's frustrations behind them to secure maximum points against dangerous competitors in the Super 8s.
It was a disappointing start to the weekend for TN as London Lynx forfeited Saturday's home fixture. But that setback didn't deter the league leaders.
"It's a shame because we prepared and trained all week for that game," said head coach David Goodchild. "But it gave us an opportunity for another training session to play against each other.
"To beat Polonia 3-1 and win a couple of really close sets was really pleasing."
Goodchild recognised the importance of the win and is certain that Polonia will be one of the toughest teams in the league this season.
"This will be a huge game against these boys all year," added Goodchild. "They've still got professional players to come in which will make a big difference.
"Our setter Kieran Sowden had been ill all week but we introduced him after losing the first set and he made a big difference.
"The players were excellent. Our blocking was really good and overall as a team we stuck together which is vital.
"We really believe so much in what we do - in the culture here and the philosophy we have and we know it takes a good team to really push us.
"I don't think Polonia had their greatest day but they will get better and stronger as the season goes on."
It was an impressive team performance and at times Goodchild's team looked unrelenting.
"The team really sticks together," added Goodchild. "Darius Setsofia and Dan Starkley were brilliant on the wings and Seain Cook had a really good game.
"We've set our goals as a team and we want to reach the finals. They'll go away and get better, as will we.
"They're going to be huge competition but we've beaten them once now and we'll strive to beat them every time we meet.
"Realistically we want to win everything but we know this is going to be a tough fixture for us again."
TN face Sheffield Hallam next on November 5 at Sport Central (16:30 start).