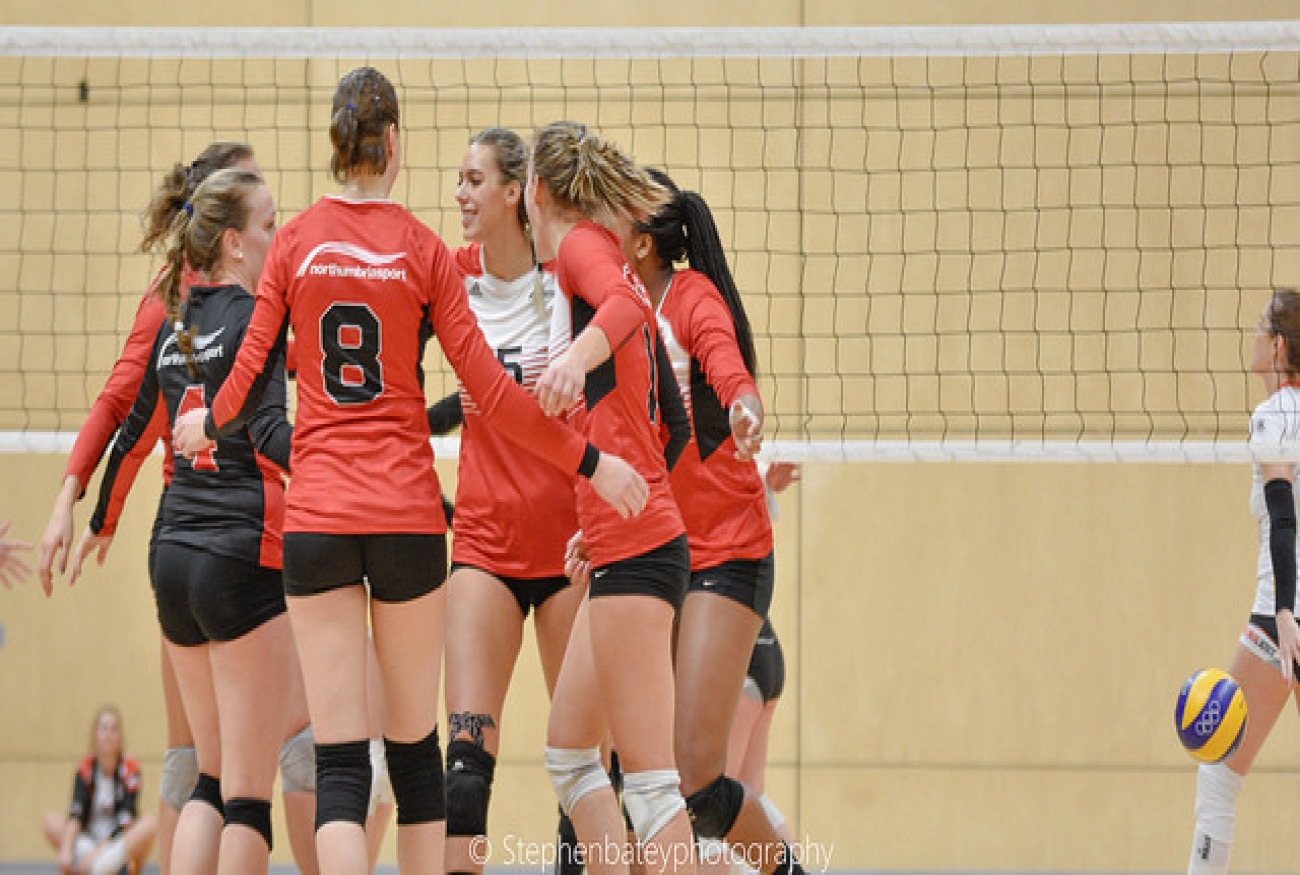 Team Northumbria's volleyball teams had much to celebrate this weekend after both the men and the women secured their places in the National Volleyball Cup semi-finals.
The women's team defeated City of Salford University in straight sets - with head coach Dave Goodchild relieved that his pre-match gamble paid off.
"I took down just 10 players," he said. "I took some of my starters - Yulia [Tokarenko], Jurja [Vlasic], Emily [Astarita] and Annie [Reiswig] - but it was an opportunity to give others in the squad a chance. We had a mixture of youth and experience.
"Some real highlights were our offence with the pipe ball. We maintained our standards the majority of the time and all in all it was a very professional performance."
As for the men's team overcame an undefeated Durham side who have not lost a single league game this season - and who beat TN in BUCS competition last year.
Goodchild was ecstatic with his team's performance and added: "Durham are a very professional, high quality outfit who have won every game in the Super 8s this year.
"We spent a lot of time as a team preparing for this match and everybody was clear about their role and their responsibility."
It was a challenging game that saw Northumbria go on a run in the first set, opening up a gap of 12 points to see out the set 25-13.
A nailbiting second and third set saw both sides at 24-24 and 25-25 after a Durham fightback before TN scored the deciding points to win both sets and ultimately the match.
"We passed really well," added Goodchild. "Liam Jenkinson was our best passer but offensively our setter ran the game superbly well and really forced the middle of the net early in the game with a pipe ball from Adam Bradbury.
"Andy Clayton and Danny Kingstad were unstoppable in the middle and towards the end of the game we started to get the ball wider and Dan Starkey swung really aggressively.
"All in all, I was absolutely delighted with the entire team. We stuck together when times were hard and when we were losing 16-12 in the third set we turned it around and big players stood up"
Durham's team will have the chance for revenge on Wednesday as they face TN in BUCS competition.
"Now we refocus," added Goodchild. "We've got league deciders for both the men and women against Durham and they should be two cracking games. I'm really happy with my players - they are a credit to themselves and they are really dedicated athletes."
Natalie Martin