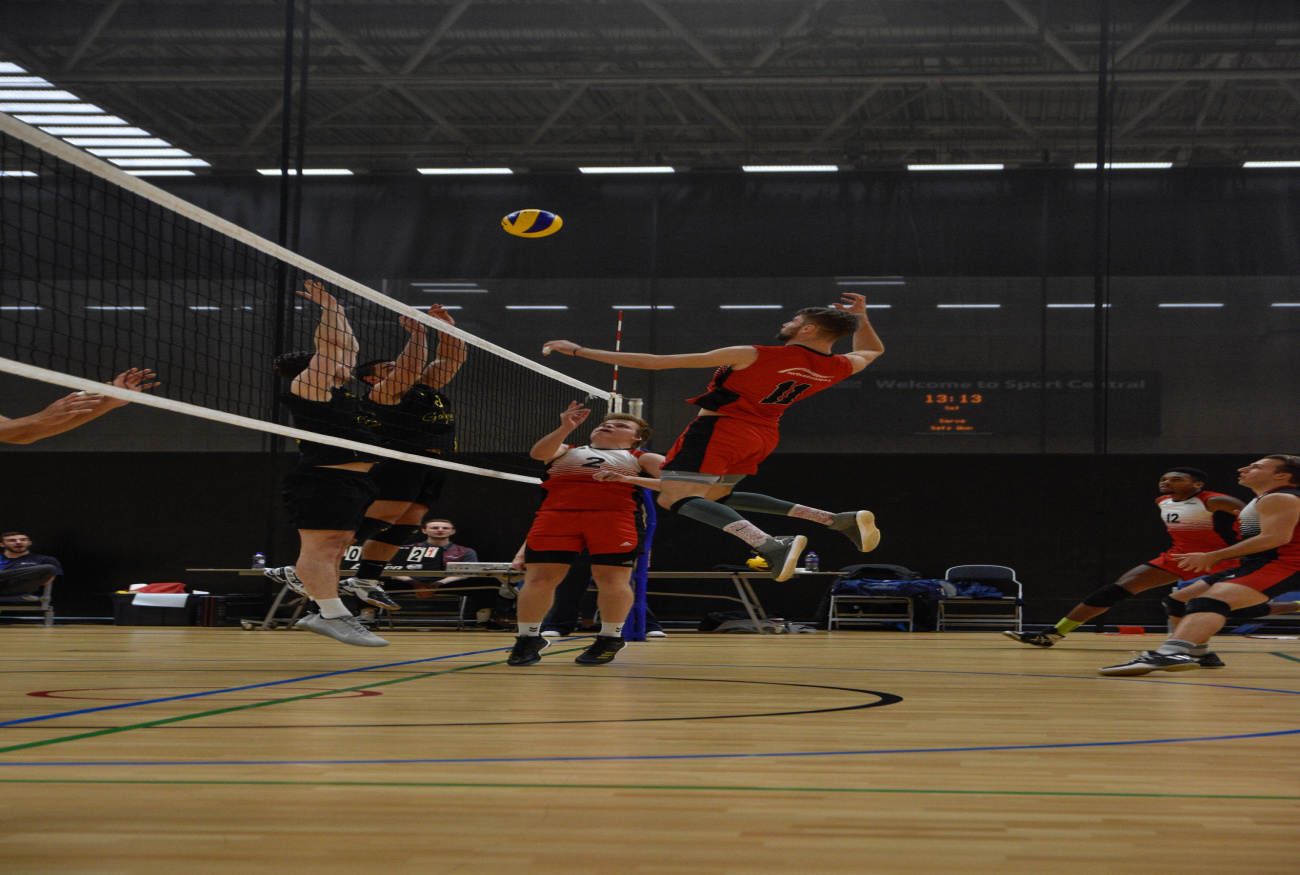 ​Team Northumbria boast the confidence and the quality to bag a National Cup double after sweeping aside two of the best volleyball clubs in Britain.
That's the bullish verdict of delighted coach David Goodchild after the perennial contenders defeated Sheffield and London Polonia in two one-sided semi-finals.
TN's men headed to South Yorkshire under pressure to beat their fierce rivals on the road.
However, with the returning Andy Clayton on fire the visitors pulled off one of their best wins of the season to defeat a shellshocked Sheffield 27-25, 25-13, 25-20.
"If we play to the best of our ability then we can win every game," said Goodchild. "Of course to do that week in, week out is very difficult.
"However, we went into the two semi-finals confident of delivering the game plans that we'd spent all week working on.
"We weren't sure whether Andy would be fit and we also had Matt White out injured.
"In the end Andy did play and he was hands down our best player. He was +15 and didn't make one mistake but all of the guys played really smart.
"We won the serve receive battle and it was just a superb day all round. The subs that came in did a fantastic job.
"After the first set – when Sheffield were 24-21 up – we just broke them. We kept them to 13 in the second set which, for a side of their quality, is incredible.
"Almost everything that we did worked and it was just one of those special days. They lost confidence and we went the other way."
TN's men must overcome fierce rivals London Polonia in the final on April 14 and the women will tackle derby foes Durham.
"We went into the women's semi against Polonia having not seen Leah Best or Samantha Cash at Sport Central all week due to illness," added Goodchild.
"They both had a fever and probably shouldn't have played but massive credit to them for being out there and putting their bodies on the line.
"The fact is that other teams fear them and just seeing them on the other side of the net – regardless of how fit they are – worries our opponents.
"They allow their team-mates to score at will and our two middles deserve huge respect.
"Bizarrely, we didn't do the simple things well but we did do the difficult things well.
"We are so destructive offensively that it will take a very good team to beat us."
TN have almost two months to prepare for their final against Durham and Goodchild added that nothing less than his team's best will be good enough against one of the rising forces of the British game.
"Durham are certainly a good team and they've got their star player back again," he added.
"But if we play as well as we can then of course we can win the cup."