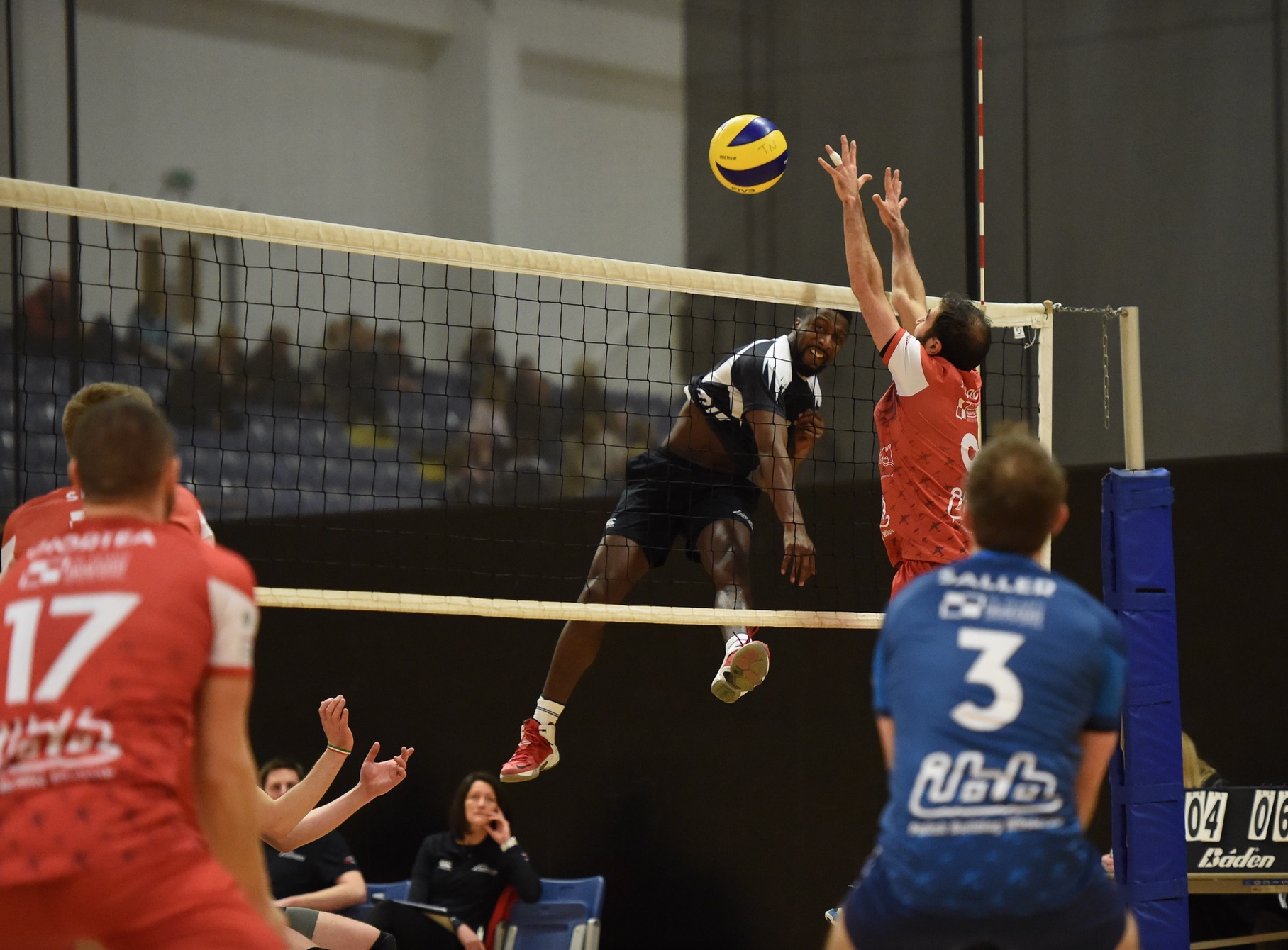 There was double delight for Team Northumbria volleyball in a stunning display of Super 8s power as both the men and women saw off the threat of London Polonia away from home.
A 3-1 victory for TN's women maintained their unbeaten run as they looked to pile the pressure on league leaders Durham - with games in hand over their derby rivals.
And the men - inspired by a sensational Darius Setsoafia display- followed up with a comeback victory that will live long in the memory of the typically partisan Polonia crowd.
TN's women took the opening two sets 25-13 and 25-23 before the home side rallied to get back into the game taking the third 25-15.
However, it was TN who would take the spoils in the fourth set with a 25-17 win and an overall victory that raised sprits ahead of Saturday's National Cup semi-final against Durham.
Head coach Dave Goodchild said: "We definitely expected to win as we went down with a clear strategy on who to use and how to move forward into the week.
"We had some really good runs of serve pressure despite not playing at our best and we changed things around to see how people would play in such a hostile environment."
Goodchild praised the performance of TN's Katie O'Brien who was key in securing the victory as the side bounced back in the deciding fourth set.
"They upped their game a bit but we came back with the starting team and Katie, in the fourth set, had a tremendous game leading by example," he added.
A dramatic tie followed as the men's side came back to win from two sets down against the reigning league champions to stay on top of the table.
An early blow in the first set for TN was an injury to captain Seain Cook who looks likely to be sidelined in a cast until next month.
"Seain is going to be cast for three weeks which is obviously a blow for both our BUCS and national league fixtures and my thoughts are with him as he's trained so hard as of late," added Goodchild.
With the support of a 300-plus crowd behind them, the home side came out the blocks on fire to win the first two sets 25-15 and 25-13.
The visitors changed strategies ahead of the third set which rewarded them with a 25-18 score to get back into the game before a tightly contested 29-27 fourth set to level the match.
TN completed a remarkable comeback in some style - taking the fifth set 17-15 to leave the Polonia team and fans shocked.
"It was a cracking weekend beating the champions," added a thrilled Goodchild. "It was always going to be challenge but we dug deep and went to all of our back-up plans to get there.
"That's the sign of a really successful programme.
"They came out as champions and blew us away but this is a team competing in Europe against some top professional teams and they were way too strong for us.
"We flipped four people with new strategies and we started to claw back some points in the third and fourth. However, the last set was one of the best sets I've been involved with and the guys turned it around."
A standout performance from Setsoafia was key to the victory for Goodchild and was yet another highlight in a successful weekend for TN volleyball.
"Darius had the game of his life and turned it around single-handedly with kill rate of 72% which no one has got anywhere near. It was overall the best performance in the six years since I've been at Northumbria."
Saturday sees both sides in cup action at home as the men face Sheffield while the women take on derby rivals Durham.