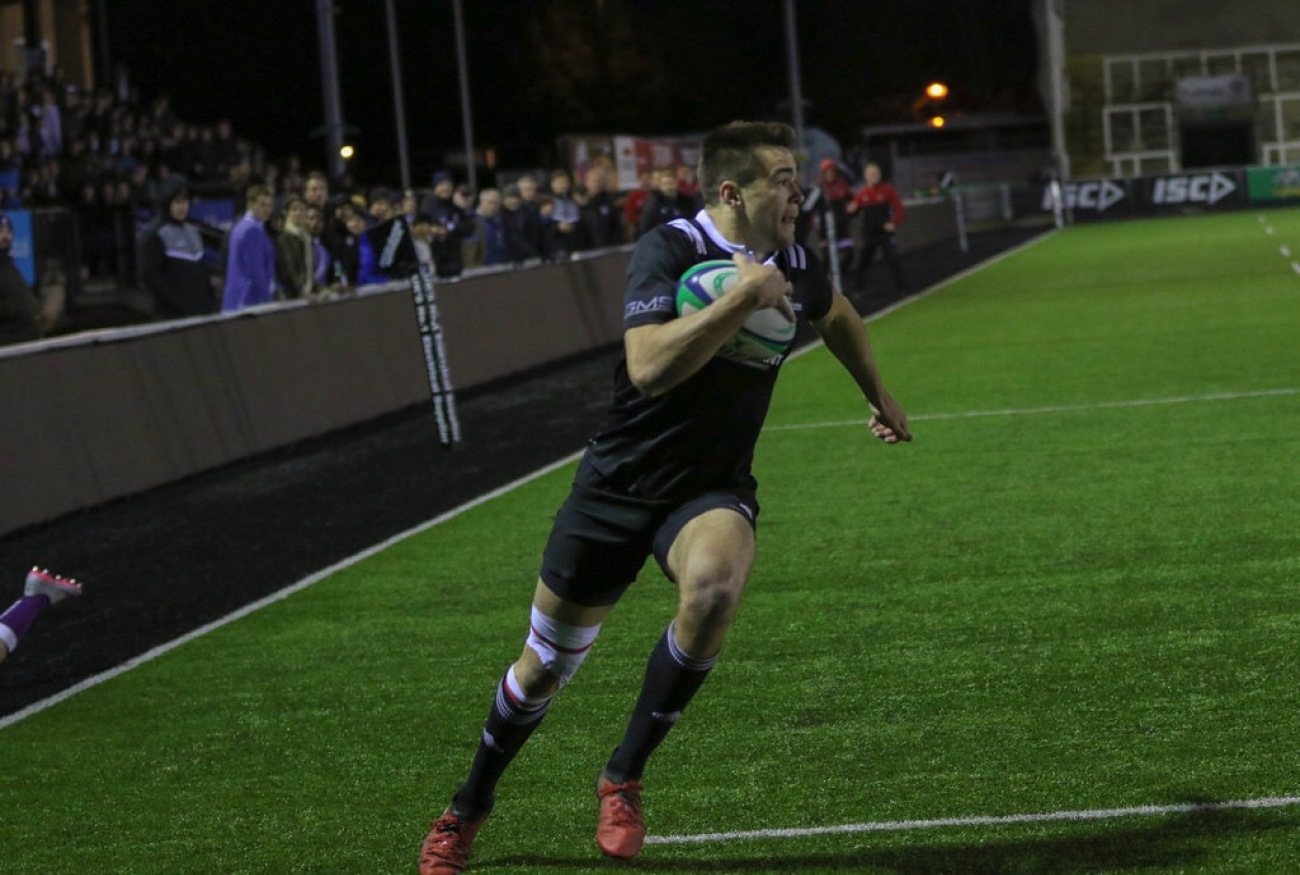 Northumbria University's Head of Rugby Union, Darren Fearn, has hailed the work ethic of Sport Newcastle Rising Star Will Muir after the winger signed a professional contract with the England 7s programme.
Muir, a mechanical engineering student who began studying at Northumbria in 2015, made his debut on the international scene at last weekend's Moscow 7s.
And Fearn was keen to emphasise just how proud he was of Muir and all he had done for one of student rugby's fastest-rising programmes.
"Will's a really good lad who has an excellent work ethic," he said.
"He's got a real willingness to learn which goes hand in hand with his lack of ego.
"A lot of times, players come in and talk the talk but don't often walk the walk.
"In Will's case, he didn't talk the talk but he certainly walked the walk.
"He's an example of someone getting the balance between his studies and sporting commitment bang on."
The professional contract signed by Muir is just one of several contracts that have been signed by TN players with Ed Coulson, Jake Ellwood and Aedan Moloney also securing professional deals.
And Fearn is focusing on the quartet as an example of what he expects from his TN squad as they seek to build on their promising 2017/18 BUCS Super Rugby campaign.
"If you've got a great Rugby CV you've got to back it up," Fearn said.
"If I'd looked at Will's Rugby CV in 2015, I probably wouldn't have picked him.
"He didn't get selected by counties or academies but we gave him a chance and he took it.
"There's a lot of lads there that have to realise that the chance is in front of them but they have to take it.
"Northumbria's had an established sports programme for some time but I felt as though Rugby Union hadn't really experienced the success that other sports - like volleyball and basketball - have so we've had to prove our worth.
"These guys signing for professional teams has been huge for the Rugby programme because we've produced professional athletes which makes us one of those unique sporting universities.
"Ultimately, though, we have to kick on because for all the success we had this season, we've not actually won anything.
"The guys who are already here at Northumbria and the guys that will be joining the side have to buy into the programme.
"Their attitude has to be right because if they're a nuisance then they won't be part of what we're building."