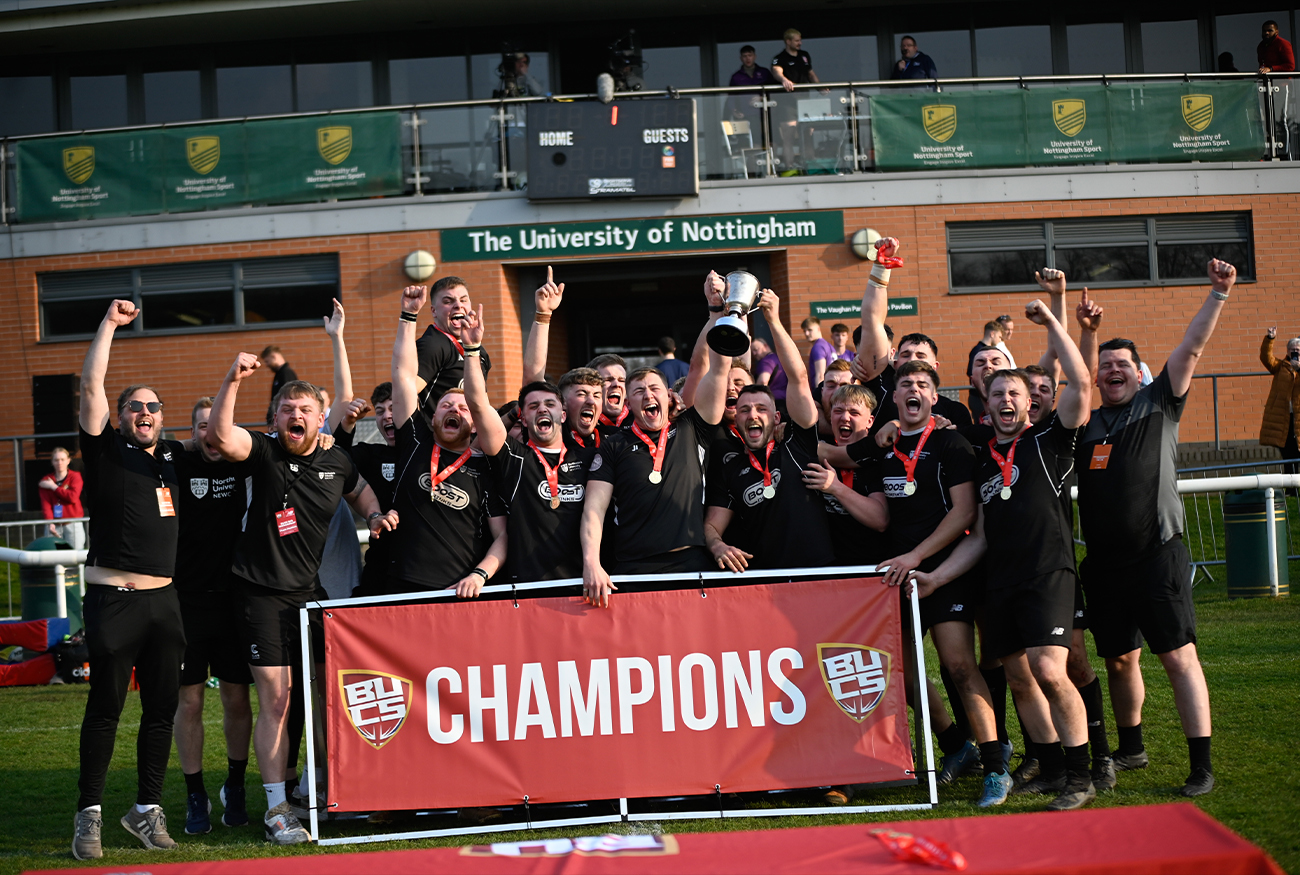 After 5 months of battling, it out both in the league and cup it all comes down to the biggest Wednesday of the year. The Finale. Where winners are made. BUCS BIG Wednesday. Northumbria Rugby League were up against old rivals Leeds Beckett.
Northumbria Rugby League have been dominant this season, winning every game. Head Coach, Jason Payne remained cautiously optimistic over the Championship game. He knows Leeds Beckett are a very strong side which could cause an upset.The lads started their cup run with a strong 80-0 win over Liverpool, followed by a brilliant display against a well drilled Loughborough winning 52-6. They go into the game against Leeds Beckett on a terrific run of form.
he stage was set, the kick off was ready. The team talks were done. Now it was time for the action on the pitch.
A tense 15 minutes for both Northumbria and Leeds Beckett with nothing in it on either side, both displaying their powerful attack and defence keeping the scores tied. Northumbria were first to break the deadlock with a fine worked attacking move and conversion to take the score up to 7-0. Leeds Beckett came back fighting with a try, followed by a drop ball goal to take the scores to 7-6.
As the end of the 1st half approached, Captain Cai Ellis had the chance to take the penalty kick for 2 points or go for the try. Cai geared the team up for the try, pushing Leeds Beckett defence back before helping drive over the line for the full points. Northumbria's kicker Jack Quinn converting the try effortlessly.
Northumbria finish the half 12-7 up.
After an impressive performance in the first half and a team talk from Head Coach Jason Payne, Northumbria came out fighting again in the 2nd half, getting a try early on, followed by the conversion to extend the lead against Beckett to 12-7. Beckett responded quickly on a quick counterattack closing the score to 18-12.
After a flurry of back and forth between Northumbria and Beckett alongside tries for both teams, the game ended 29-19. Tyler Hepple was awarded Man of the Match and Northumbria proceeded to lift the BUCS Championship Trophy once again for the 4th time in a row. What an incredible achievement for Northumbria Rugby League. We cannot wait to see what the next season will bring!