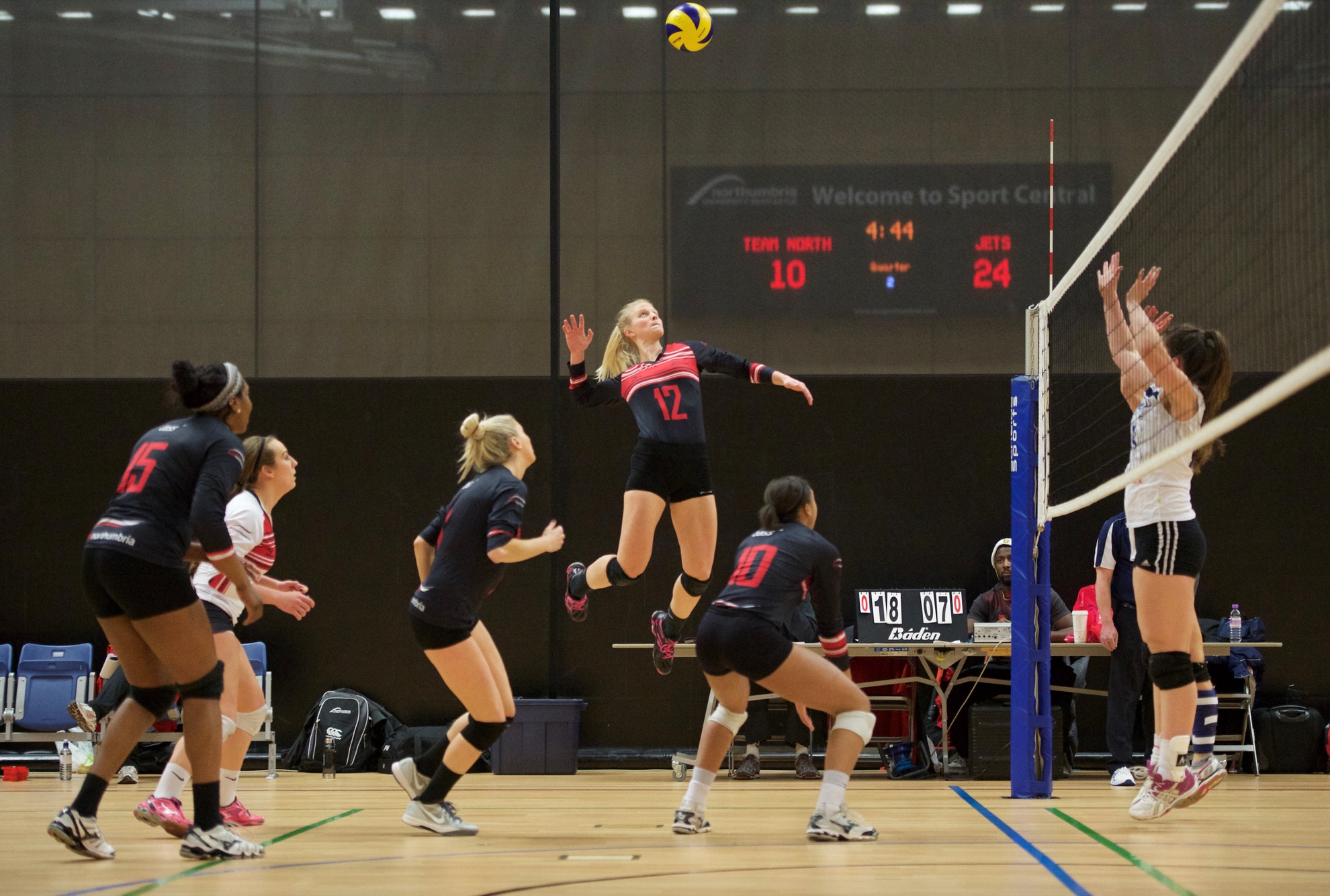 Disappointed David Goodchild is demanding more of his defeated men after a depleted Team Northumbria exited volleyball's National Cup.
Form team Sheffield Hallam followed up a Super 8s win against London Polonia with a 3-1 semi-final victory at Sport Central.
And although Goodchild pointed to the visitors' Herculean defensive display, he admitted his title-challenging roster fell short.
"We worked on our passing all week as that's what was lacking in our victory against Polonia last weekend," said TN's playcaller.
"And the passing was excellent. Unfortunately we just didn't execute offensively.
"We won the first set comfortably because we stuck to the plan. After that we lost our focus and lost our way.
"Our outside hitters and right sided hitters just didn't operate to the level that I know they can and we've discussed what went wrong.
"I'm disappointed and I'm angry.
"We play Sheffield again next weekend and we'll be looking to out things right.
"We need four points from nine to take the Super 8s title and that is our immediate ambition."
There was better news for TN's women who made their fifth straight National Cup final following a 3-0 win against Team Durham.
TN's derby rivals were two players down early on and Goodchild added: "There's no doubt they missed two of their best players.
"But we stayed focused and did the job. Whitney Phillips and Elizabeth Johnbull were both +10 and they were the difference.
"Defensively the girls took their game back to the next level. We were professional in what we did and our block defence was much, much better.
"We're going back to the National Cup final and I'm absolutely delighted for the players.
"They work very hard all season and I'm giving them a couple of days off before we focus on the BUCS finals."