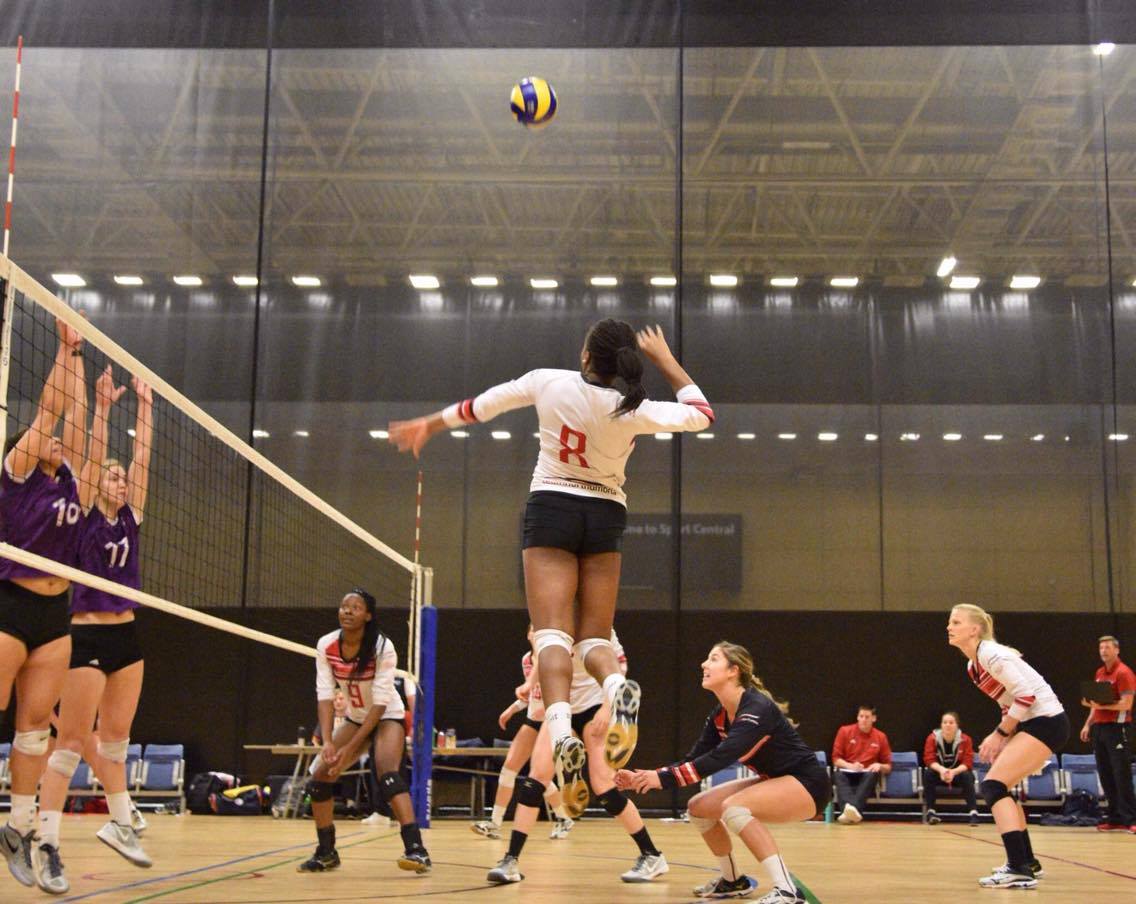 Team Northumbria volleyball enjoyed another momentous winning weekend with both the men and women staying top of the Super 8s.
David Goodchild's teams head into Saturday's cup clashes in fine form after the women celebrated a stunning comeback victory against derby rivals Durham and the men bagged back-to-back wins.
"To turn the result around from 2-0 down against Durham shows the desire, resilience and dedication of our staff and players," said TN's playcaller.
"Ten weeks of hard work on and off the court transferred into this week's results for both teams! Credit to everyone involved.
"Its early in the season but both teams are still unbeaten and I am really pleased with the direction in which we are heading."
The men followed a 3-0 triumph against Sheffield with a 3-1 win against Malory Eagles - the latter achieved in spite of Goodchild's pre-match apprehension.
"We were a little bit unprepared for the Malory game and it showed in our sloppy blocking," he said. "But it is a learning curve. We've talked about it and if it happens again the captains now know how to take charge of it."
TN made changes to their lineup after the first set which gave them control. "We got people gelling and our serves started to build up," added Goodchild. "Despite injuries causing us to move players to the front of the net, where they don't normally play, we turned it around."
The decision to shake things up paid off and throughout the third and fourth sets TN pressed forward under good leadership. "It was a good introduction from Fraser Brown, who came in and steadied the ship by making good decisions," added Goodchild.
"Seain Cook won man of the match for both games and while he played well against Sheffield he had an exceptional game against the Eagles."
Not to be outdone by the men's team, the women's match against fierce rivals Durham was a nailbiting clash that ended in a 3-2 victory for TN.
The hosts bounced back from two sets down to clinch the win with a thrilling 15-10 final set victory.
Setter Alexandra Woolsey said: "We showed a lot of fight. We were down 2-0, which is tough to come back from but we did it. It shows a lot about our personality as a team."
TN are in cup action this weekend with the men hosting Leeds and the women welcoming York to Sport Central (both 6pm starts).