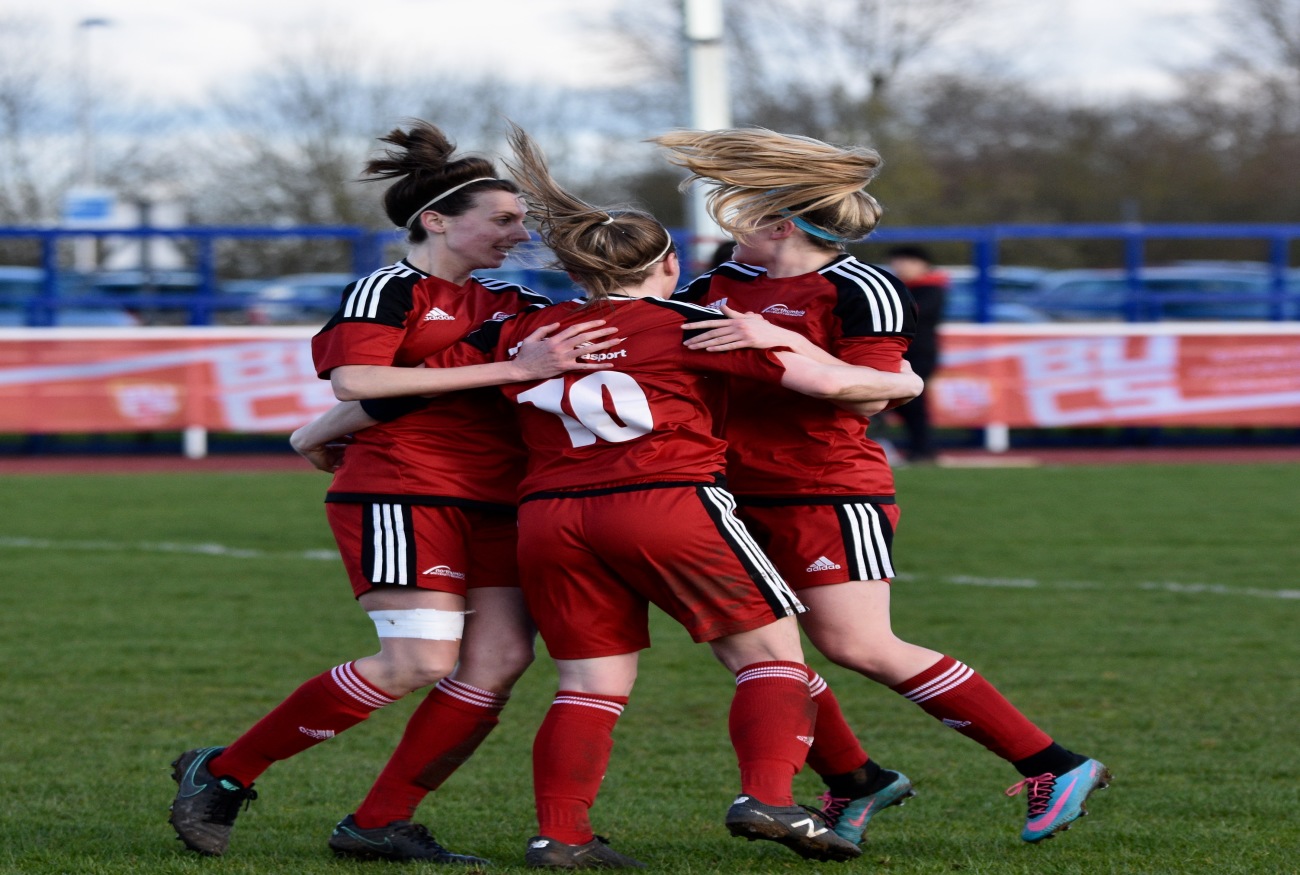 Northumbria University's growing reputation as a breeding ground for the next generation of men's and women's football talent has been recognised in the latest round of call-ups to the English Universities Northern squads.
Eleven women and four men have made the cut across four football and futsal squads.
Northumbria's rising stars will train and compete in a series of friendly matches before the full English Universities squads - selected from players across the regions - is finalised later this year.
Last summer it was confirmed that Coach Lane would be the focal point for an accredited FA Women's High Performance Football Centre - one of just eight nationwide.
And Amber Whiteley, Northumbria University's Football Development Coordinator, said: "The 15 call-ups across both football and futsal underline the progress that is being made at Northumbria.
"Our coaching staff and players are doing a tremendous job and it's always great to see that hard work and dedication recognised at a regional and national level.
"We are very fortunate that we have a talented pool of players at Northumbria right now and I'm confident those selected will be pushing for the full England team."
Whiteley is assisting Perry Northeast in delivering the English Universities women's football programme this season.
And colleague Hannah Marshall, Northumbria women's futsal coach, has been named assistant coach to James Barlow for the full England squad.
Andy Coyles, a senior lecturer at Northumbria, is head coach of the English Universities men's football programme.
And with the Coach Lane high performance centre now home to players of all ages and abilities from across the North East it seems Northumbria remains on course to extend its reach as a major player in local, regional and national football.
Michael Gunn, who has developed one of the best programmes in the UK as head of Northumbria's men's futsal squad, added: "These are exciting times.
"We've got two of the futsal lads heading off to train with the English Universities Northern squad and another two only just missed out.
"The performances of both the women's and men's futsal squads in BUCS competition during the last few years prove we've got something special going on here."
At national league level Team Northumbria's men have consolidated a mid-table position in Division One of the Northern League.
And manager Colin Stromsoy, better known as the university's Director of Sport, added: "This is a fantastic time to be involved with football at Northumbria.
"I'd like to echo what Amber has said in terms of the phenomenal effort of the coaching staff, support staff and, of course, the players.
"I'd like to congratulate all of those students who have won call-ups this month and wish them the very best of luck in the coming weeks."
The following students have been named in the English Universities Northern squads:
Women's football (Mollie Lambert, Faye Mullen, Georgia Gibson, Louise Griffiths, Bridget Galloway, Olivia Watt); Women's futsal (Grace Donnelly, Jess Ellison, Rhiannon Gray, Lauren Crellin, Louise Griffiths); Men's football (Greg Purvis, Harry Simpson); Men's futsal (Sam Hutsby, Jack Gunn).