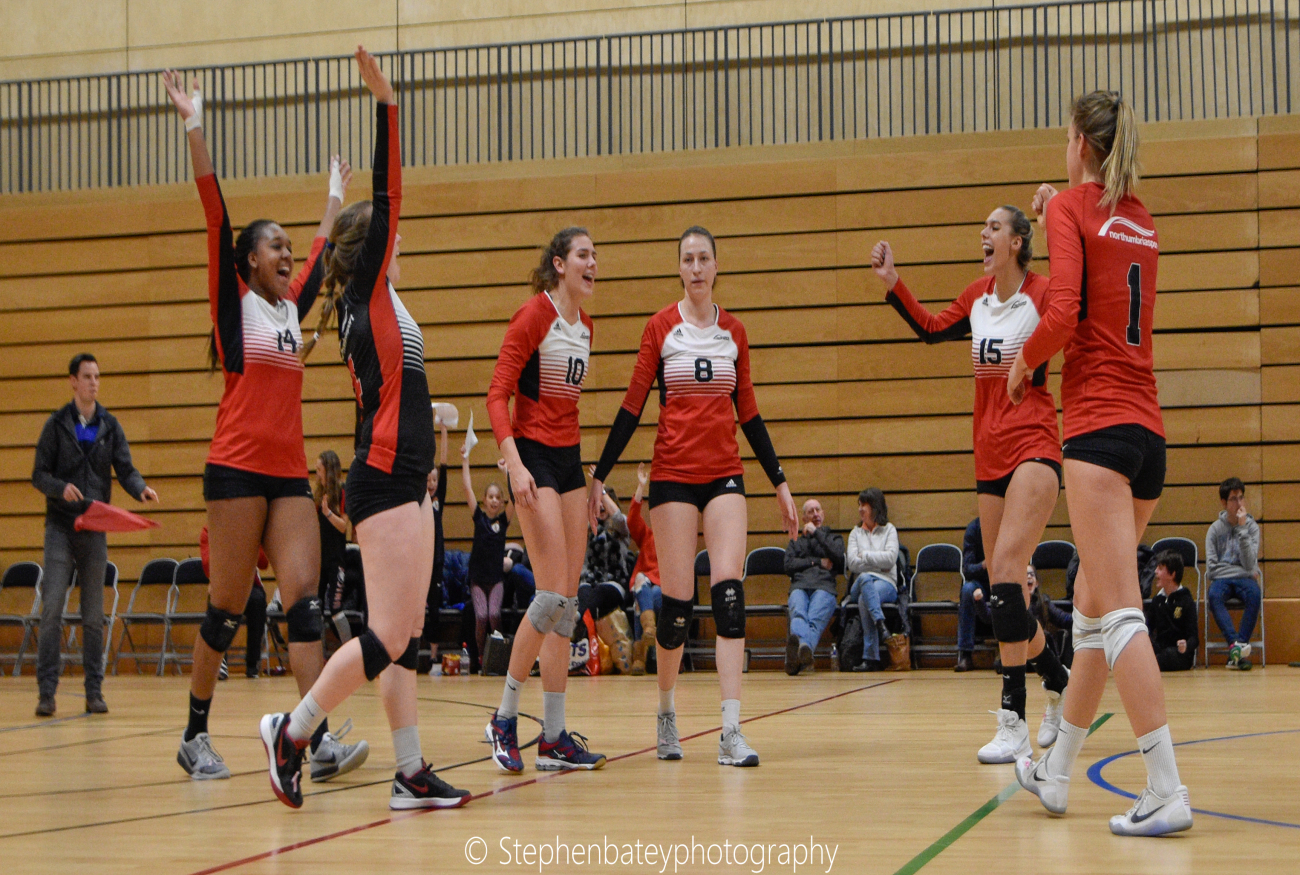 Team Northumbria Volleyball completed a clean sweep of wins in the National Volleyball League Super 8 Playoff semi-finals – with both the men and women winning big.
The two-legged clashes were dominated by the homecourt club as TN women won 3-1, 3-1 against Pulsepoint London Orcas before the men followed suit with a 3-0, 3-0 straight sets victory over Malory Eagles.
Head coach David Goodchild is now looking towards completing the double this season after bringing back a pair of NVL National Cups from Kettering earlier this month.
"The girls had two really tough games against a team who I think are really competitive," said the England volleyball coach.
"We lost the first two sets on both days but the resilience the team showed and the lack of panic really worked for them.
"As a team it's so hard to win consistently like we are doing. We are not making any slip-ups, and that is testament to every single person on this programme.
"These athletes train every single day of their lives to be as good as they are on a volleyball court and I'm very proud of them."
The two victories set up a mouthwatering finals day line up with TN women taking on neighbours Team Durham and the men tackling their arch-rivals IBB Polonia London – a team looking to continue their NVL winning run for a third straight season.
"We have put a lot of planning into this and clearly for the last eight months we have been building towards this," added Goodchild.
"We are in a very special position right now. We have won eight national titles out of eight and no one has ever achieved that so far in volleyball history.
"If we can take the next two then that is something which will be almost be impossible to achieve.
"We are going to the finals to win and it will take a good team to stop us – but anything can happen in a final."
Additional reporting by Patrick Dalacker and Matthias Kühling