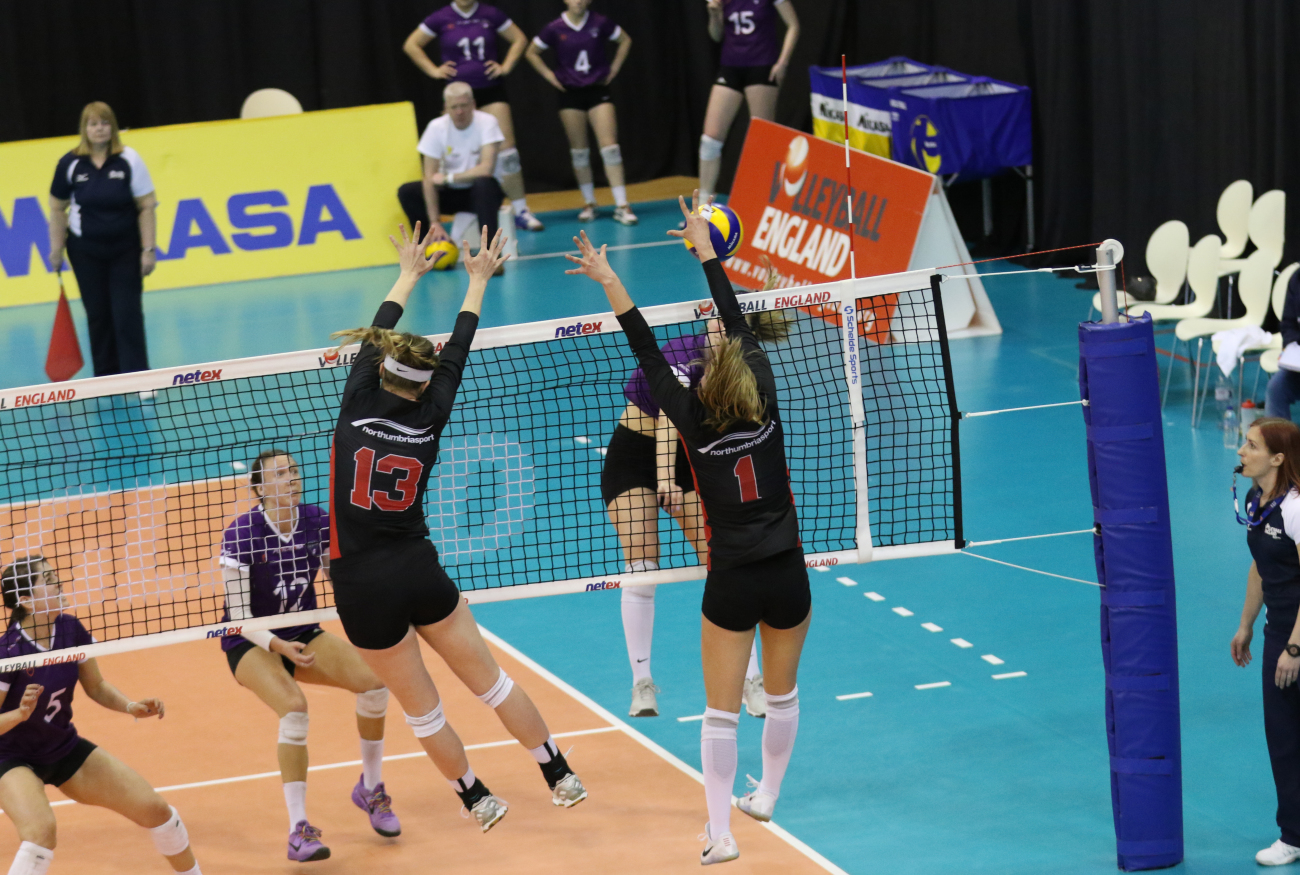 It was double joy at the National Volleyball Cup finals in Kettering for Team Northumbria, with both the men and women winning their respective finals in style.
First up the women renewed their fierce rivalry with fellow North Easterners Durham University and, despite losing in the first set on a tie-break, they went on to win the match 3-1 (24-26, 25-18, 25-20, 25-20.)
Then, in what was an outstanding high-quality match, TN's men won in straight-set against London Polonia side (25-21, 25-23, 27-25).
And the club goes into this weekend's Super 8s playoffs semi-finals confident of completing the clean sweep of domestic honours.
"Overall, it's been a really successful season for us," said coach Dave Goodchild.
"I am absolutely delighted for the girls. Durham came with a specific plan to be aggressive and take some risks which really put our girls under pressure from ball one.
"We didn't find our rhythm in the early stages of the game and, like the BUCS finals, anyone could have claimed the first set and they edged it.
"But as the game progressed the girls found their momentum.
"We started getting a better touch on the block and setting our defence behind them better.
"It was a really tough game but once we started sticking to our plan – developing on what we have been working on and creating the one-on-ones – they started to open up and we really hurt them.
"The performance from Yulia [Tokarenko] was absolutely frightening and she very clearly deserved the MVP award"
Polonia were backed by a typically loud and passionate following but, in spite of the distractions and missing a key player, Northumbria managed to come out on top, winning 3-0.
"The lads stuck together as a team and we had some really step-up," added Goodchild.
"To lose your starting setter the week before any final is tough but the way Ru [Rupert Scott] came in - in what was his first competitive match in two years - and ran the game was exceptional.
"His decision making was really good and he was a calming influence on the court so I am pleased with that – it could have gone either way.
"As a team everyone did their jobs. It was a little bit edgy in set three but good teams find a way to win and we did that.
"Credit to Polonia who pushed us in the last set but we stuck to what we do well – played our game plan and it worked."
TN's men host London's Malory Eagles over two Super 8s playoff semi-final legs at Sport Central on Saturday and Sunday – both games starting at 3pm.
The women host Pulsepoint London Orcas twice in two days with the Saturday and Sunday fixtures starting at noon.
Entry to all four matches is free.
Gavin Pearson