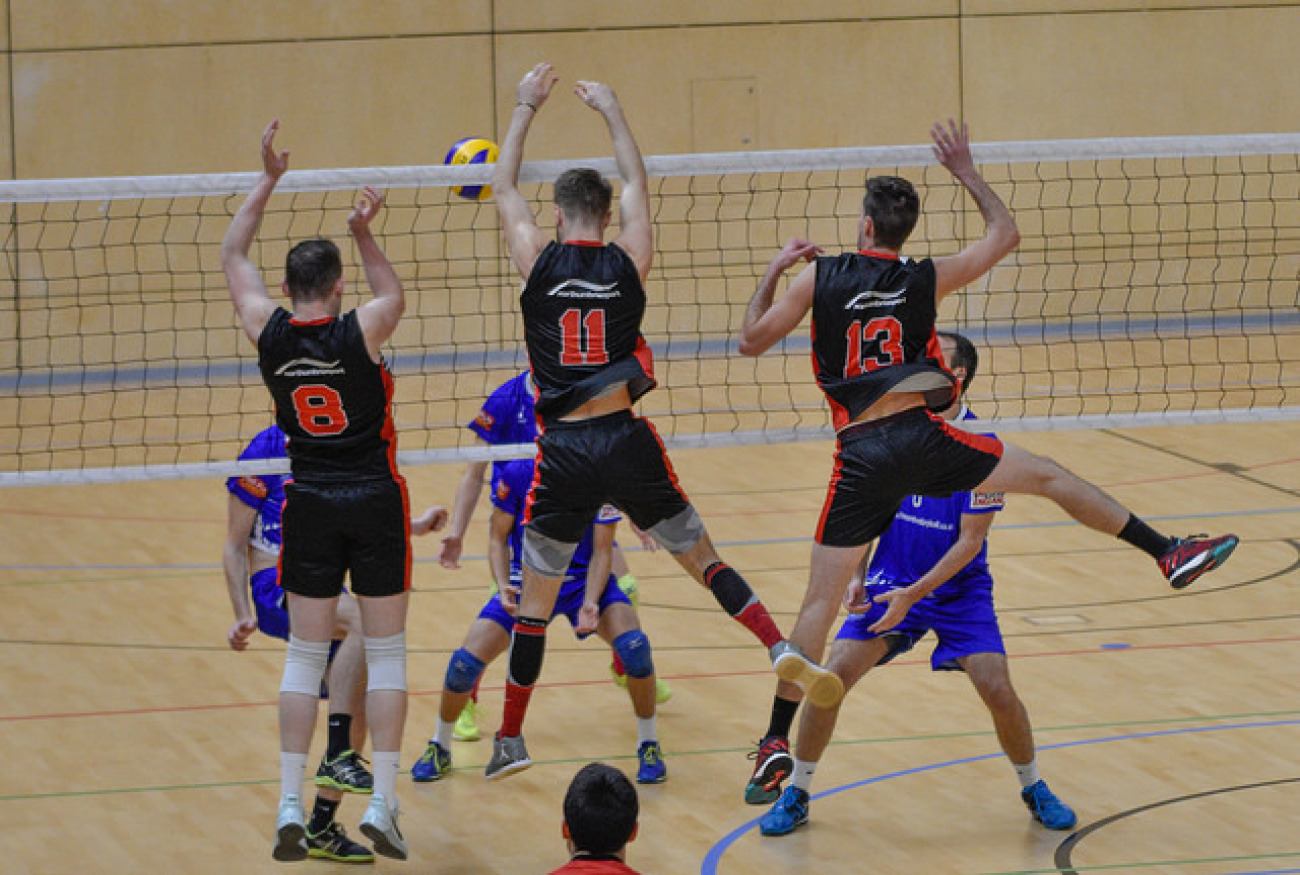 Team Northumbria set the standard in the Volleyball Super 8s with four 'crushing' victories on the road seeing the men crowned league champions and bringing the women to within one point of repeating the feat.
TN's women got the weekend off to a flying start, beating Birmingham in straight sets (25-10, 25-21, 25-15). "In my opinion London Orcas, the team we played on Sunday, are the second-best team in the league," said TN coach David Goodchild.
"So we used the same offensive and defensive plan that we were going to take into Sunday against Birmingham – we used it as sort of a practice game to get us ready. In the end, it was a comfortable victory."
Saturday's victory clearly got TN into a winning mind set as they breezed past the Orcas the next day - again winning 3-0 (25-14, 26-24, 25-16). "We played absolutely tremendously, it was some of the best attacking I've seen from our team this year," added Goodchild.
"There were some big performances from the girls - Samantha Cash was back from injury and she's continuing to prove unstoppable. But Elizabeth Dowd was the highlight for me. She came in, she swung aggressively and the team bounced off her.
"As a programme, it was a super weekend for the girls. The wins leave us needing just one point from three games to win the league which I'm very confident we'll do."
The men's weekend almost mirrored the successes of their female counterparts as they comfortably dispatched Richmond Docklands 3-1 on Saturday after a tough first set (16-25, 25-17, 25-17, 25-14).
TN went on to complete a celebratory weekend in the capital by beating Malory Eagles 3-0 (25-18, 26-24, 25-17) - cementing themselves as this season's Super 8s champions.
"The most pleasing thing for me about the Malory game was how we started," said TN assistant coach Paul Welsh.
"After starting so slow against Richmond the day before, we talked about what needed to be done to improve and we did it.
"It was a really professional performance from the guys and rightfully they're now the Super 8s champions."