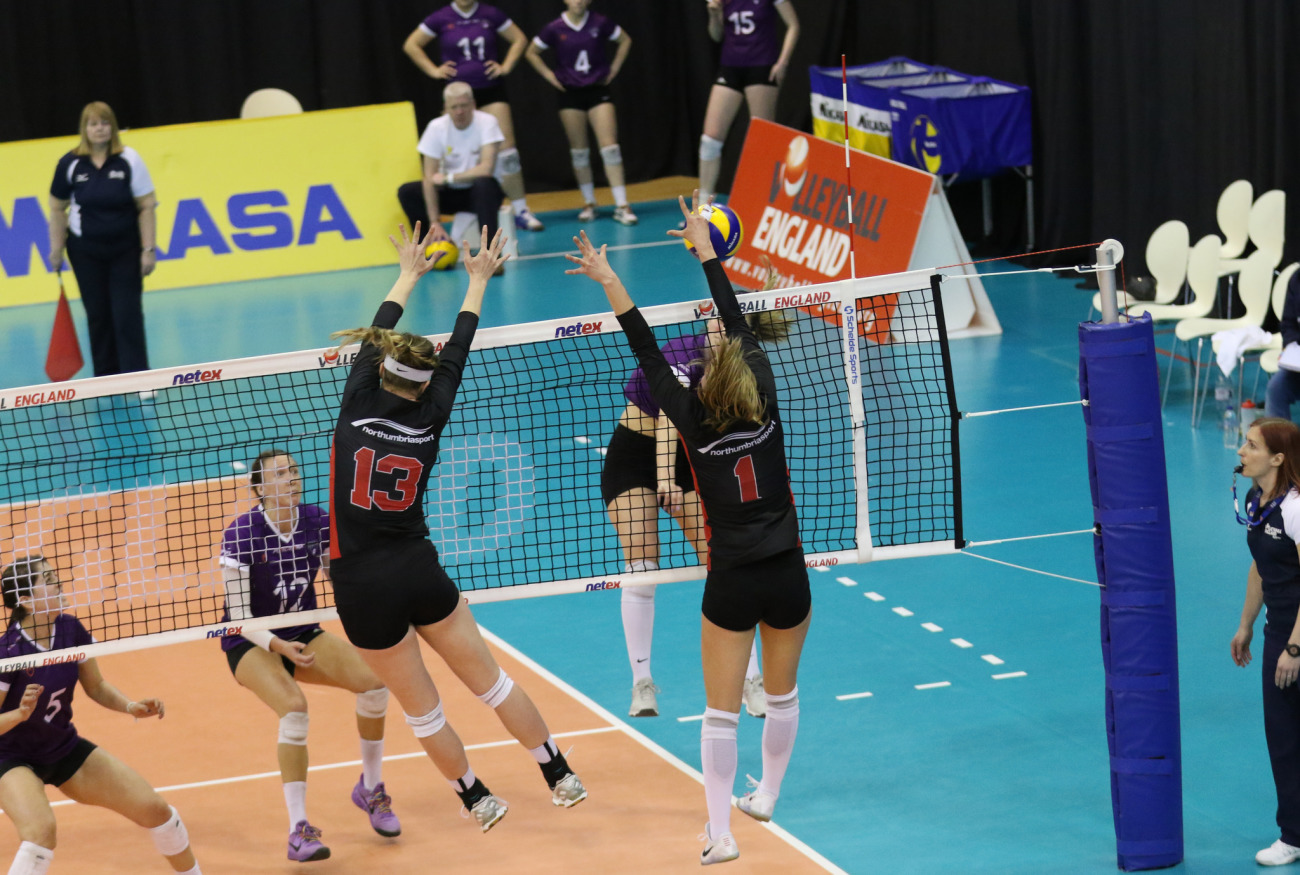 It was delight and despair in equal measure for Team Northumbria on the final day of the Super 8 playoff finals at the National Volleyball Centre in Kettering.
Having won the first leg 3-1, the men's team went on to claim a straight-sets victory over last year's winners and fierce rivals IBB Polonia to claim their fifth title of 2018.
TN went into the game with a clutch of players struggling with injury – Dan Starkey played the whole game with a heavily taped up broken thumb – but in spite of that they dominated the fixture from serve one.
And coach Dave Goodchild was delighted to claim back-to-back victories against a Polonia side with proven quality.
"Polonia came out firing," said Goodchild, "I guess every team that has come up against Northumbria this year have played with no pressure because we've won everything.
"We really wanted the clean sweep and the guys came out and really went for everything.
"We had a lot of injuries to contend with – Dan Starkey has a broken thumb, Liam Jenkinson rolled his ankle and couldn't play – so the victory is an absolute credit to the squad.
"We've spent endless hour getting this team ready for the finals and our blocking and defence was spot-on.
"We had a plan in place and the guys went out and executed it with style.
"I don't want to single out anybody – that team performance was by far the best performance of the season. We were just awesome."
TN's women failed to match their male counterparts and lost by an agonising two points to the same Team Durham side they conquered in both the BUCS and National Cup finals.
Although they lost in the first leg in straight-sets, they staged an epic comeback that saw them come from two sets down to win the second leg 3-2 and force the game into a final 'golden set' to decide the championship.
Even though TN took an early lead in the 'golden set' it was Durham who eventually walked away with the championship after winning the decider 15-13.
Despite admitting he was 'heartbroken' for his players, Coach Goodchild reflected on the season as a whole as one of great success.
"I'll be honest, I have never seen a team turn around a fixture like our girls did," added Goodchild. "All of them were just absolutely phenomenal!
"After five sets of top quality volleyball they only had four hitting errors which is just incredible at this level.
"I take my hat off to Durham – in the first leg we couldn't stop them. We spent hours coming up with a gameplan but we just couldn't execute it because of how strongly they played.
"But then something just clicked. At 16-11 down in the third set Kayla [Bastian] came in and served five amazing balls and our girls started to believe.
"In a golden set it's a lottery – anything can happen – but to lose by two points after that comeback was just heartbreaking.
"On reflection, when you look at how good a season this team has had and consider we have played six sets of volleyball and lost the whole season by just two points it puts it into perspective.
"I am gutted but I am also so proud of what this team and all of the players have done."
Gavin Pearson