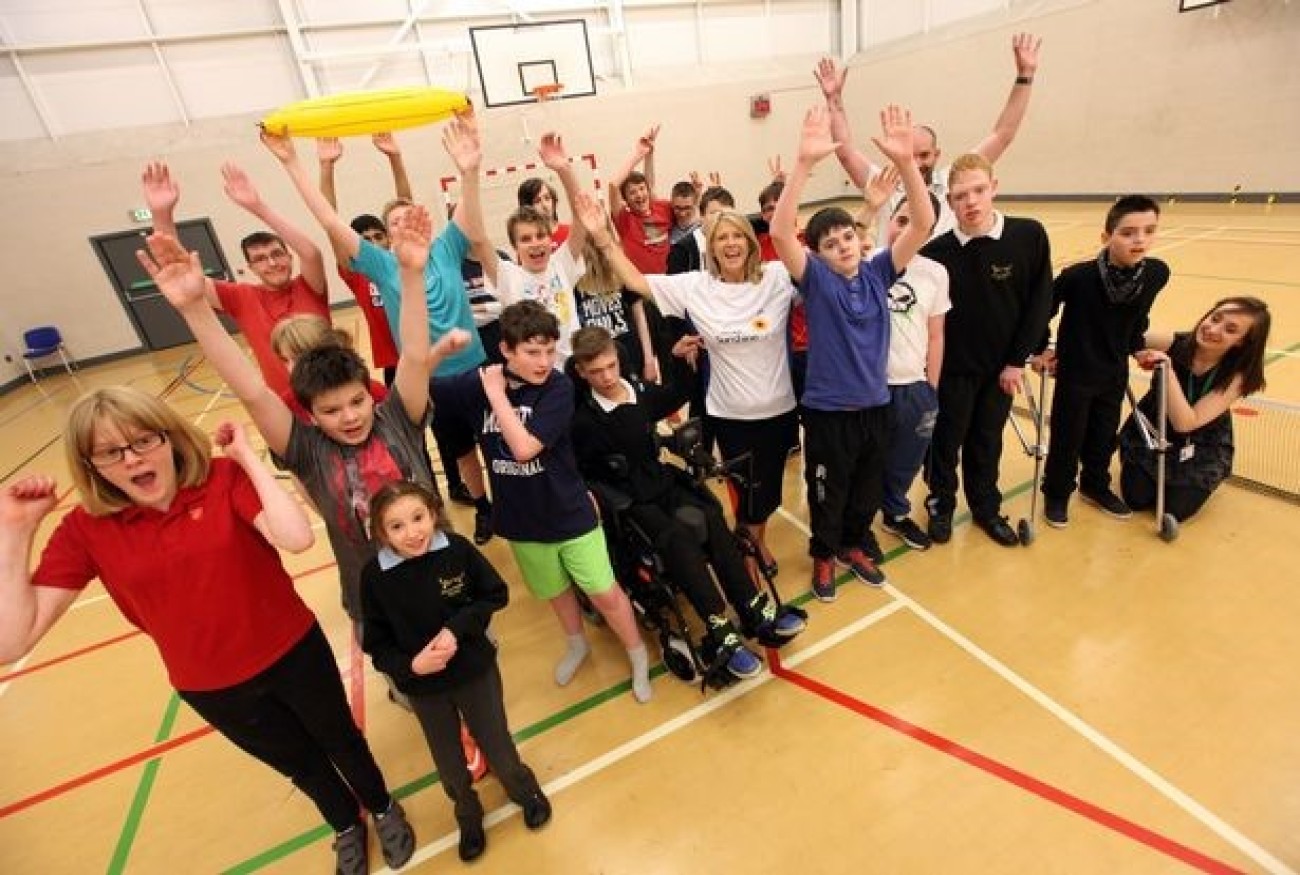 Percy Hedley: The School with No Limits - Anything is Possible!
As part of BUCS Inclusion week, volunteer Alice Watson blogs about her experience at Percy Hedley school.
Percy Hedley is the most rewarding school I have ever had the pleasure to be a part of. The amount of sporting opportunities that are available for all students is remarkable, from a boccia tournament to a Level 1 football qualification, Percy Hedley is providing the highest quality PE for such a diverse school and community.
When I first started attending Percy Hedley, I was amazed by the amount of sports and equipment that were available for all students. Percy Hedley includes and acknowledges all students, making sure there is a sport available to suit their needs and dis/ability. Table Cricket and boccia are sports for individuals with cerebral palsy. Observing them play is astonishing, with their tactics and timing specific shots bringing the game to life! Announcing the winner and seeing their face fill with joy is the most rewarding aspect of coaching I have come across, reminding myself why I love coaching PE.
I was unaware of table cricket and didn't realise the popularity and excitement of the sport. Percy Hedley provides inter and national competitions for students, with yearly tournaments and the opportunity to go to London to compete. This gives students with cerebral palsy a chance to play competitively and can see parts of the UK that they may not have a chance to view otherwise.
Gaining qualifications is a major opportunity for Percy Hedley students, post 16 and myself are currently gaining our Level 1 football qualification. This opportunity is huge for the post 16 students, it builds confidence, leadership and decision making but can also open new gates, such as, sporting opportunities and a future career pathway. Throughout the course, I take part in sessions which the students plan and deliver, they are creative, fun and enjoyed by all students taking part, with only a few areas for improvement. Many are coming out of their shells, speaking up in theory work and becoming a role model for the students in the younger years showing staff and myself how much they have progressed in such a short amount of time.
Percy Hedley continue to provide sporting opportunities that make a difference to their student's lives. No matter what their ability level is, or what disability they have, they are in their element when they are participating in their favourite sport.
If it wasn't for Northumbria Sport, I would not have such a wide experience within the teaching and sporting field and wouldn't have the pleasure of working with a vast number of students and such lovely staff who continue to provide myself with excellent opportunities which will help me within my future aspirations.
Percy Hedley Sport proves, no matter what level your ability is, anything is possible.
Find out more about our variety of volunteer opportunities and get involved