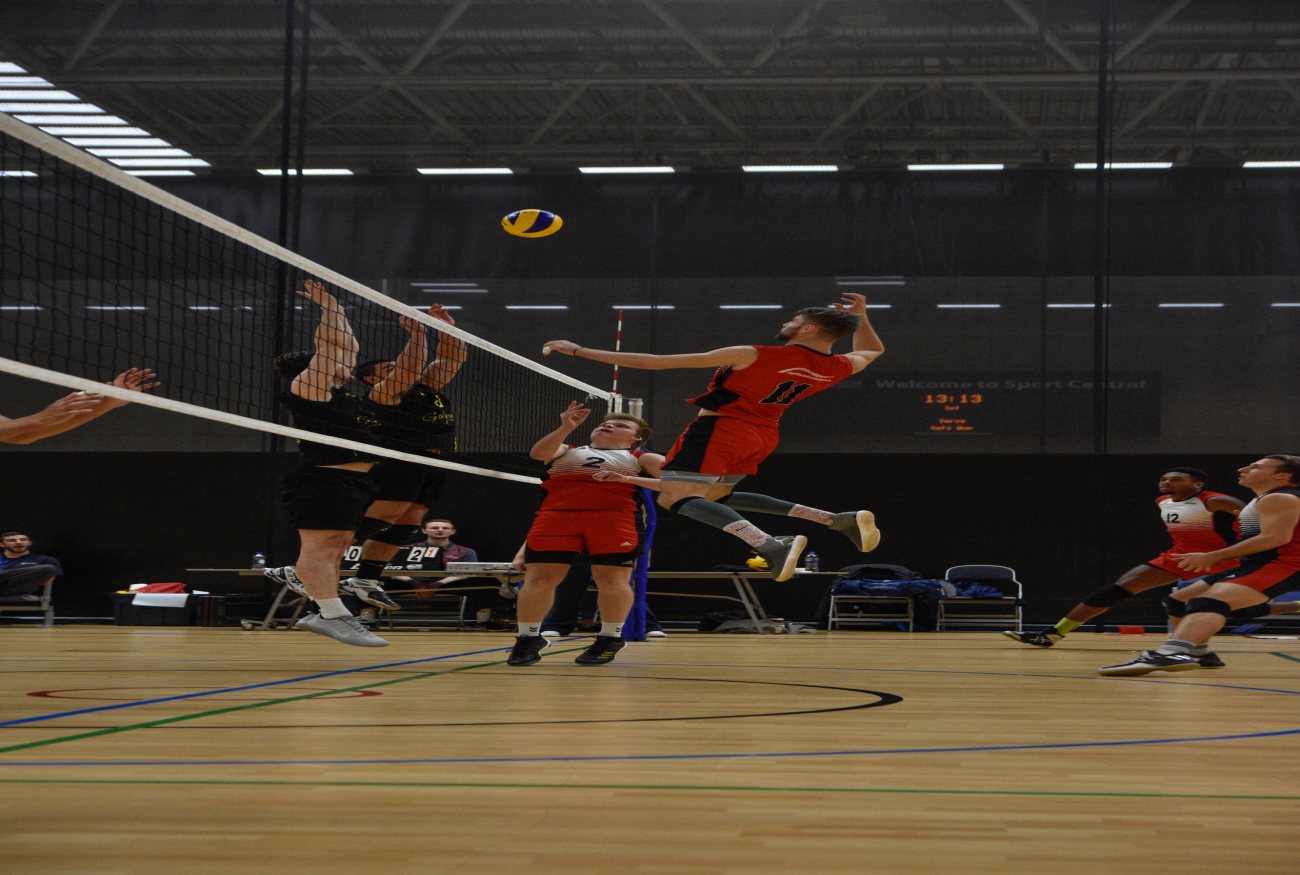 Team Northumbria's volleyball sides wrapped up the regular season by securing their respective Super 8s titles in scintillating style.
Both of coach Dave Goodchild's sides breezed past their opponents in rampant fashion with the women securing comfortable victories against Tendring (3-0) and Kent (3-0) and the men dispatching Essex (3-1) and Lynx (3-0).
And after a weekend that involved plenty of travel for the TN head coach, Goodchild admitted he was delighted with his side's performances.
"As a group we're really pleased," said a buoyant Goodchild.
"It was a really challenging weekend so we took 13 players per squad and it's a decision that I think will really benefit both sides because everyone got a pretty even amount of court time ahead of finals.
"Overall, I'm delighted with how we've performed and I'm delighted with the Super 8s championships we've won."
TN coach Goodchild was also keen to stress the importance of preparation as one of the primary reasons as to why his sides have maintained such an impressive level of success.
"My philosophy is to create an environment for players to learn, excel and get better in," said Goodchild.
"We have individual goals and meetings with all the players so they know what we expect and what they can expect from us.
"One of the most important aspects for our success has been our attention to details.
"We spend hours and hours on the 'what-if' scenarios so that if something comes up or a player has a question we've left no stone unturned.
"Our mantra is one of being prepared for every possibility so that when issues arise we're ready.
"Nothing comes as a shock to this programme be it sickness or injuries.
"Whatever comes at us, we're ready for it."
And ahead of the Big BUCS Wednesday competition in Nottingham this week, Goodchild admitted that he had really enjoyed focussing on upon specific aspects of both of his side's gameplans this year in order to improve an already impressive programme.
"The respective sports are played in different ways," he added.
"We've been focussing on some different things in our sessions this season.
"For example, the women's game you have to win the service and passing battle which has been what we've spent the majority of our time working on.
"Our women's team are the best attacking team in the country and if we can win the serve-receive battle, no one will stop us.
"The men's game is so much more physical.
"If there's a bad pass or an average serve the ball will be coming back fast and hard.
"So, our challenge there is to make sure that we're the best blocking team, whilst also being the best attacking one.
"It's great as a coach because it means we're focussing on different perspectives and making sure we're the most prepared we can be."