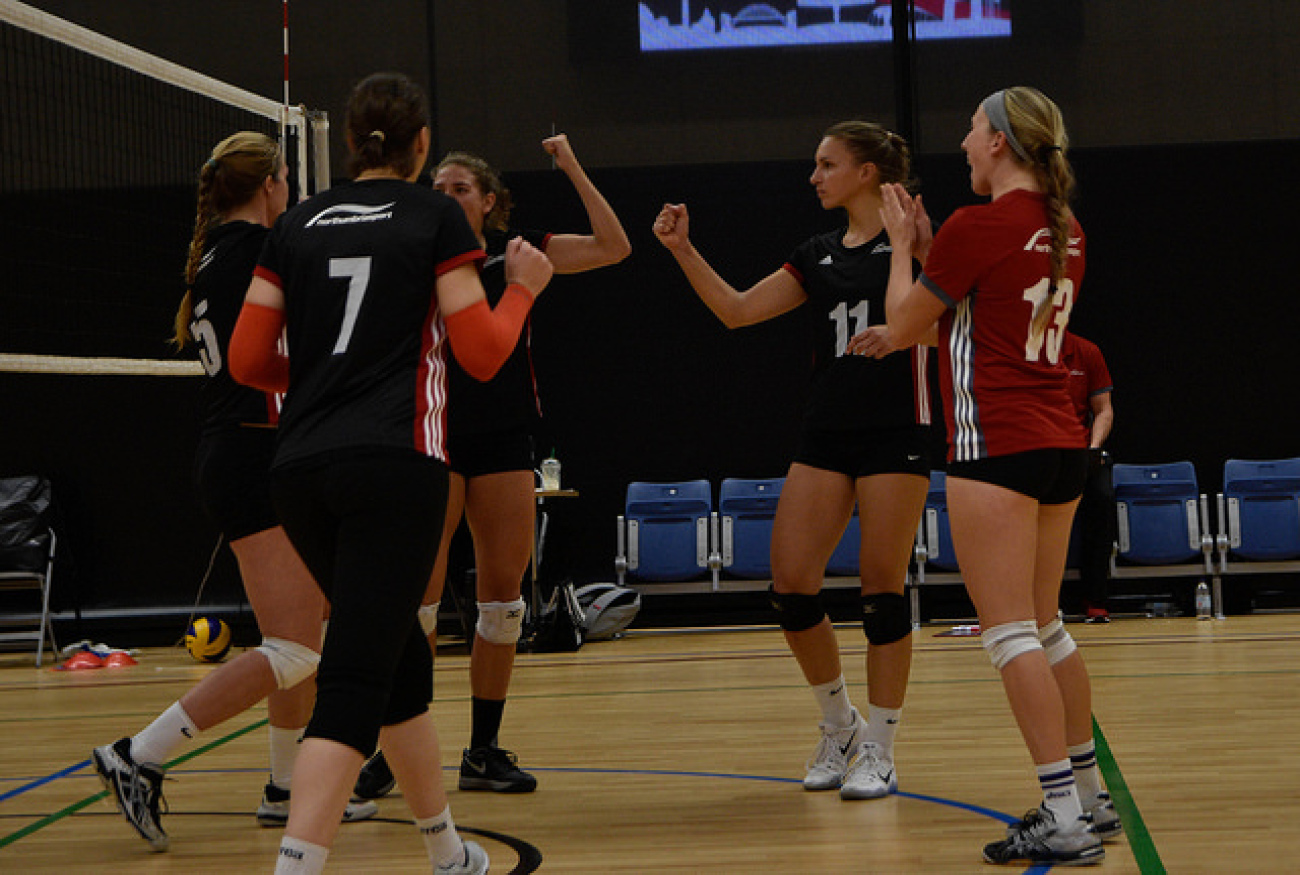 A defiant David Goodchild defended the decision to rotate his men's volleyball squad at Sheffield as he pointed to the bigger picture for a programme in transition.
Team Northumbria were cruising at 2-0 against the South Yorkshire club and on course to maintain their 100% Super 8s record.
However, Goodchild and assistant coach Paul Welsh opted to use the bench heading into the third set and the hosts seized the initiative - closing out a 3-2 win.
"I'm sure we would have gone on to win 3-0 had we kept things the same," said TN's experienced playcaller. "And of course it hurts to lose any game.
"For me it's about making sure we are in the best position possible to win the league and the playoffs and there comes a point where you have to test players in pressure situations.
"I'd be going against everything I believe in as a coach if I played it safe and didn't give guys who train hard day in, day out, their opportunity on the Super 8s stage.
"The players who came in gained valuable experience against a star-studded Sheffield side full of England internationals and quality.
"Once they gained the momentum they were always going to be tough to beat. In the end we didn't finish the game well as a team and certain individuals were nowhere hear their best.
"However, I learnt so much from the game down there and I have no regrets making the changes in the third set. I'm still confident that we'll go on to win the league and now we know what we have to do moving forward."
TN's men will benefit from a weekend off ahead of back-to-back clashes against Team Durham in BUCS and the National Cup.
However, TN's women face one of the biggest games of their season when Polonia visit Sport Central on Sunday.
And the hosts head into a potential title decider on the back of a brilliant win at Team Durham in the Super 8s.
TN stormed to a 3-0 win away from home and a delighted Goodchild said: "I couldn't be happier with the girls - they have worked so hard during the last two weeks.
"I've never seen a team that's so dedicated and motivated. They're such a close unit and they've bonded so well.
"They served really well against a very strong Durham side and the people who came off the bench did a superb job.
"Bearing in mind there were so many changes during the summer this is as strong a TN women's side as I've seen. It's remarkable how quickly they have bonded.
"They're well ahead of where I expected this group would be. I have 15 players at every training session all competing for six starting places and it's made for an incredibly competitive environment.
"Those players who don't make the cut are so supportive of the girls out on court and of course that's not always the case in these situations.
"And I have to give credit to our captain Jurja [Vlasic]. She is an incredible leader on and off the court and her game has improved immensely.
"She sets the tone and her team-mates follow.
"I'm confident we can avenge our defeat against Polonia when they come up her at the weekend. As usual it will be a fantastic game of volleyball."