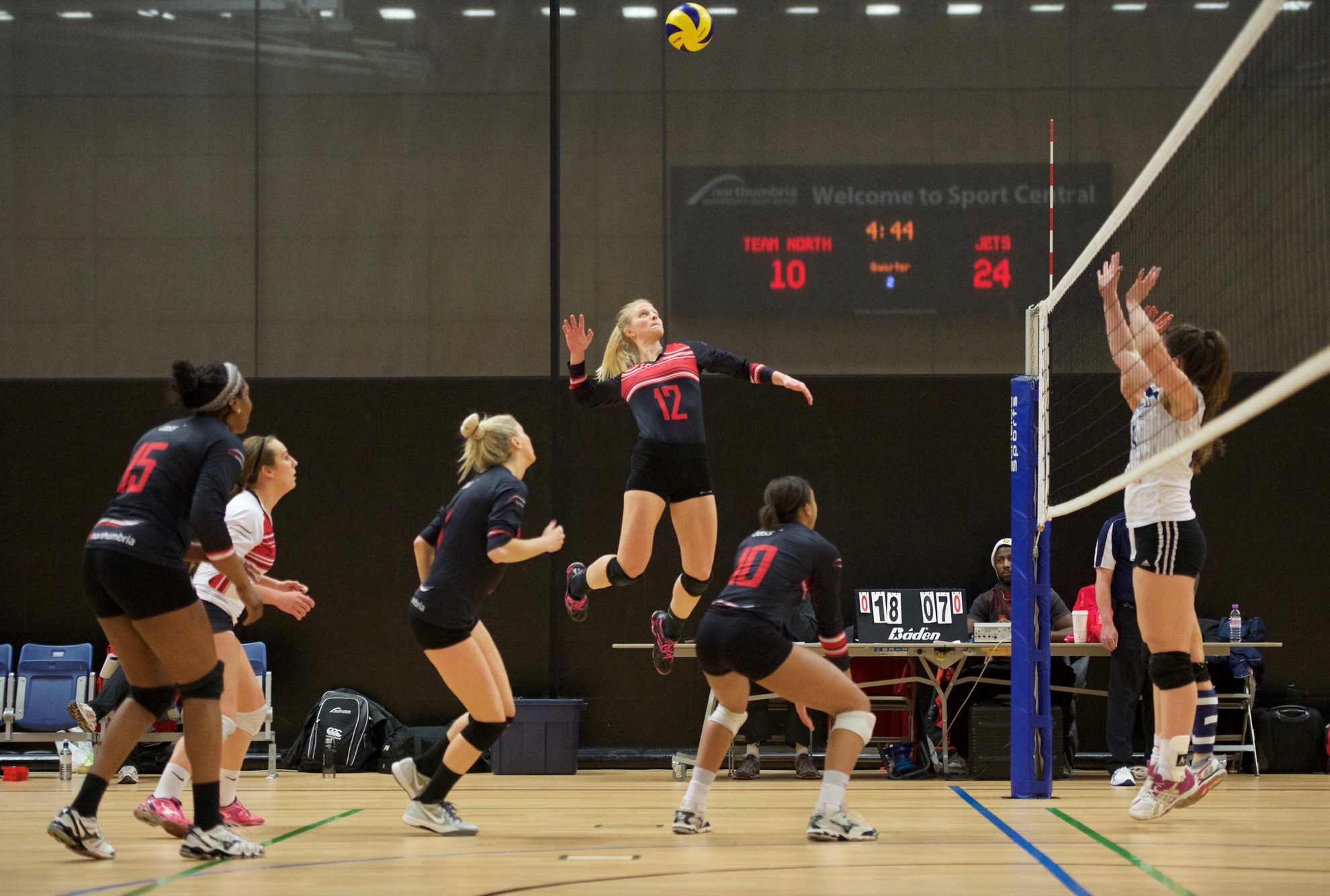 Team Northumbria's men's and women's volleyball sides sent out a clear message to their Super 8s rivals with four wins from four on the road.
A busy weekend of top flight action action started positively as TN's women saw off Tendring with a straight sets victory to set the theme for the rest of the weekend.
The men followed suit against London Lynx with another 3-0 victory to put pressure on their league rivals with another game to come on Sunday.
Another 3-0 win for the women against South Wales the following day saw them maintain their unbeaten run in the league and solidify their position at the top of the Super 8s league.
Head coach Dave Goodchild said: "The girls played well and all of them got to play full games as we were able to vary the squad over the weekend.
"The main positive was giving everyone the chance to play and work on their game in preparation for their fixture next week."
The prospect of moving back to stop spot lay in store for TN's men as third-placed Sheffield saw off first-placed Polonia London the day before.
A successful weekend was rounded off in style with the men taking a tightly contested 3-1 win against Docklands, despite losing the opening set before bouncing back and taking the next three sets.
"Heading into the weekend I expected to win all of our games with no disrespect to the other teams," said Goodchild.
"Of course, it's more about how we won and I have had lots of good feedback from the captains and coaches from both sides.
"Two good wins for the men has put the title firmly in our hands after Polonia lost and we'll be looking to continue building our offensive game."
Goodchild singled out the offensive performances of both teams and how they'll continue to focus on building their match performances.
"The serve pressure was the main positive for the guys who I know are a strong attacking team," he added.
"We want to continue focusing on our offence and service pressure but we also defended well and everybody who came in did a good job.
"The guys need to take out any errors which might sound harsh. However, that made the difference when we made a few at the weekend. The girls need to continue winning with speed and keep the tempo high whilst serving."
TN return to the capital next weekend with the men and women tackling title rivals Polonia on Saturday and the men returning to the North East via Sheffield on Sunday.