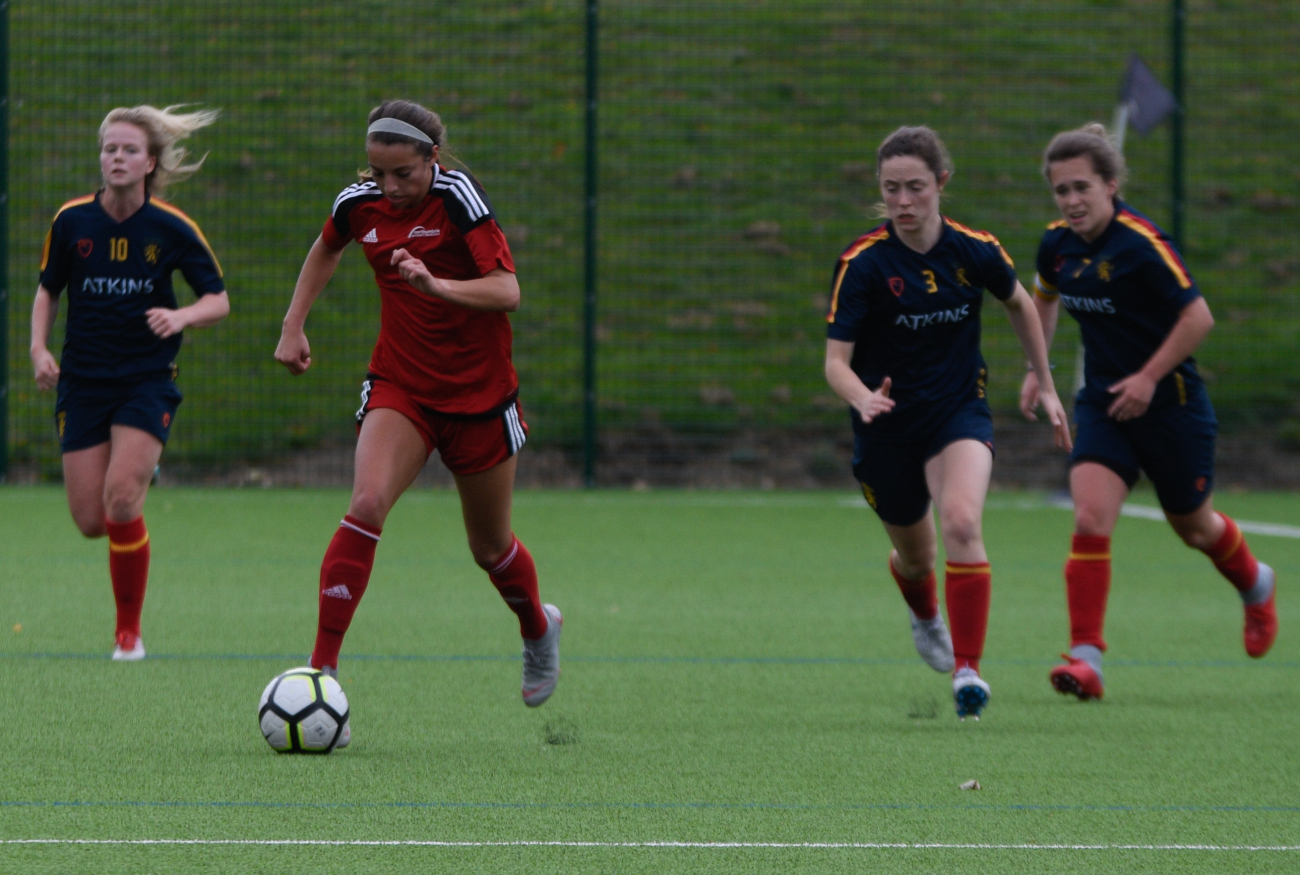 Northumbria Sport W1 football continued their unbeaten start to the season as they conquered Loughborough in rampant fashion.
Heading into the match, Northumbria were optimistic that they could maintain their strong form.
Their dominance was on full display, with coach Amber Whiteley's side producing another outstanding all round performance in both attack and defence as they tore through their opposition to claim a 7-1 win.
And Whiteley admitted she was delighted with her team's solid performance whilst also remaining confident for the season ahead.
"We started really bright," said an elated Whiteley.
"We got out of the traps nice and early and scored three goals in the first 10 minutes which meant that we put the game to bed quite early on.
"It was another good team performance.
"A lot of the goals we scored were from different goal scorers, so it was nice to see lots of people getting on the score sheet."
A hat-trick from England Under 19's Bridget Galloway, along with goals from Emily Scarr, Molly Dwyer, Emma Hansberry and Georgia Gibson wrapped up the convincing win for Whiteley's side.
And while Whiteley was clearly enthusiastic about the direction Northumbria were heading in, she also admitted she was a little disappointed not to have kept a clean sheet.
"It's always disappointing when you don't keep a clean sheet," said Whiteley.
"We gave the ball away quite cheaply and switched off a little bit.
"It's something our players pride themselves on – Grace Donnelly our goalkeeper is always really gutted to concede but for me as a coach, I'm pleased she feels like that because it shows how much she cares.
"All credit to Loughborough, they got stuck in and made it quite difficult for us to break them down at times."
Northumbria's early success can be traced back to the summer.
Whiteley put her side through a pro-longed preseason, with the coach adamant that this was one of the catalysts in helping them get off to an unbeaten start.
"That hard work from the summer is really paying off," said Whiteley.
"We're really encouraging the girls to keep working hard every week so they keep improving and keep getting better.
"That momentum gives them real belief that they can go on to win the league and the cup after Christmas as well."