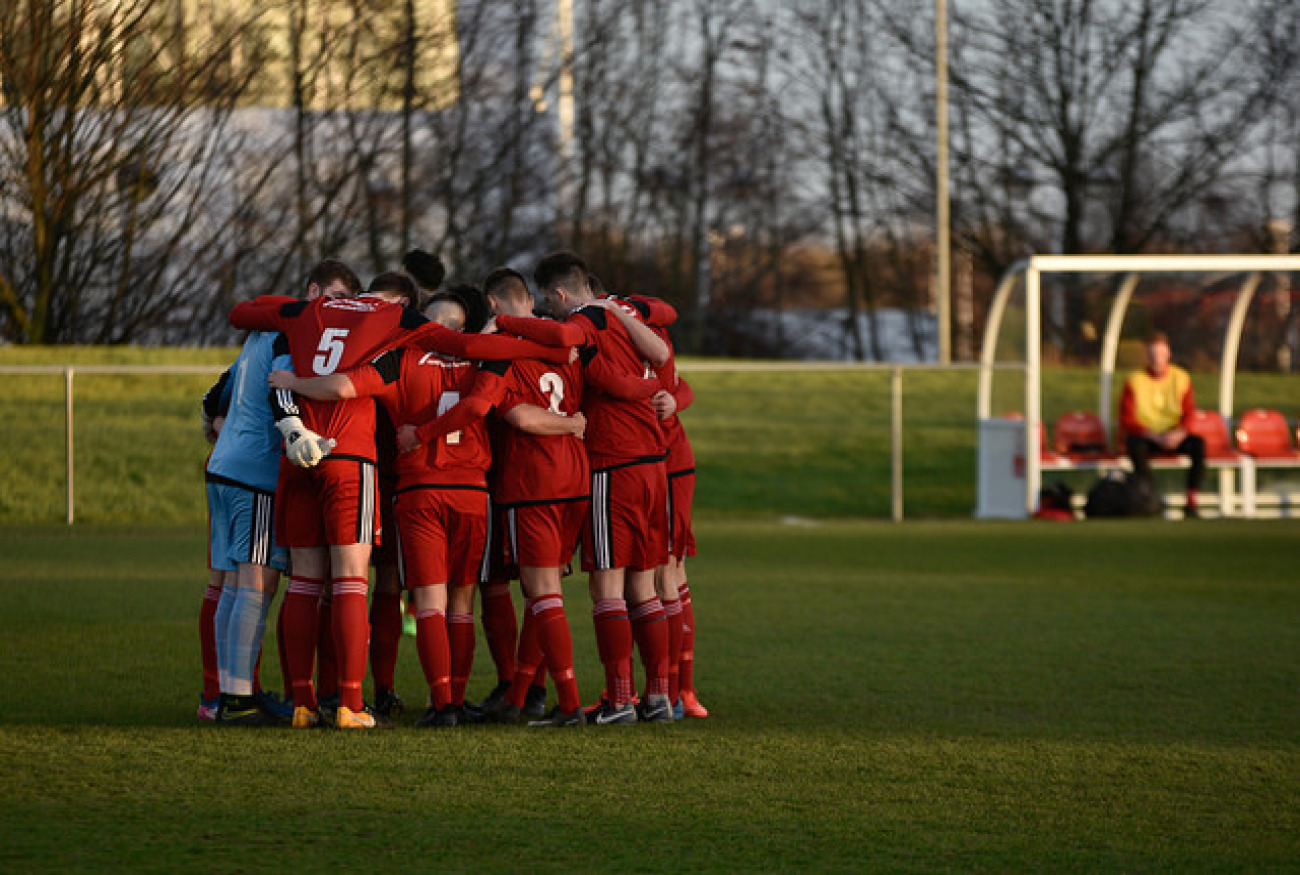 Team Northumbria manager Colin Stromsoy was left 'disappointed', after his team lost their first league game of 2018 – despite scoring three goals.
5-3 was the final score, as top half of the table Shildon AFC put on a ruthless display at a wet and windy Dean Street ground.
"I was surprised the game was on to be honest, their pitch was cut up badly – that really doesn't suit us as a passing team," said Stromsoy.
"Despite the pitch, we started brilliantly and dominated the game for the first 10 minutes. Unfortunately, we've then given away a free kick that they've managed to put in.
"Shildon have then scored again with the next few minutes – it was definitely the most disappointing goal we conceded on the day."
After going 2-0 down, TN then managed to pull one back through Andrei Ardelean, only to concede a third on the brink of halftime.
The second half saw Aidan Heywood score a spectacular goal and convert a penalty to keep the visitors in the game. However, The Railwaymen's top striker Adam Burnicle snuffed out any idea of a TN comeback, scoring two goals to complete this hat-trick.
"When you concede five goals, you don't deserve anything from the game, that's a fact," continued Stromsoy.
"I don't think in my three years in charge of the team that we've ever conceded five, so that was very disappointing.
"However, the positives are that we scored three goals against a very experienced team, away from home, in difficult conditions and with players missing – that's a testament to our character as a team.
"But, we've got to accept we've made a load of individual errors today that have led to their goals – if we can start scoring the goals the way we have today on a regular basis, then we'll be looking better in the long run, but our defence needs to keep to standard as well."