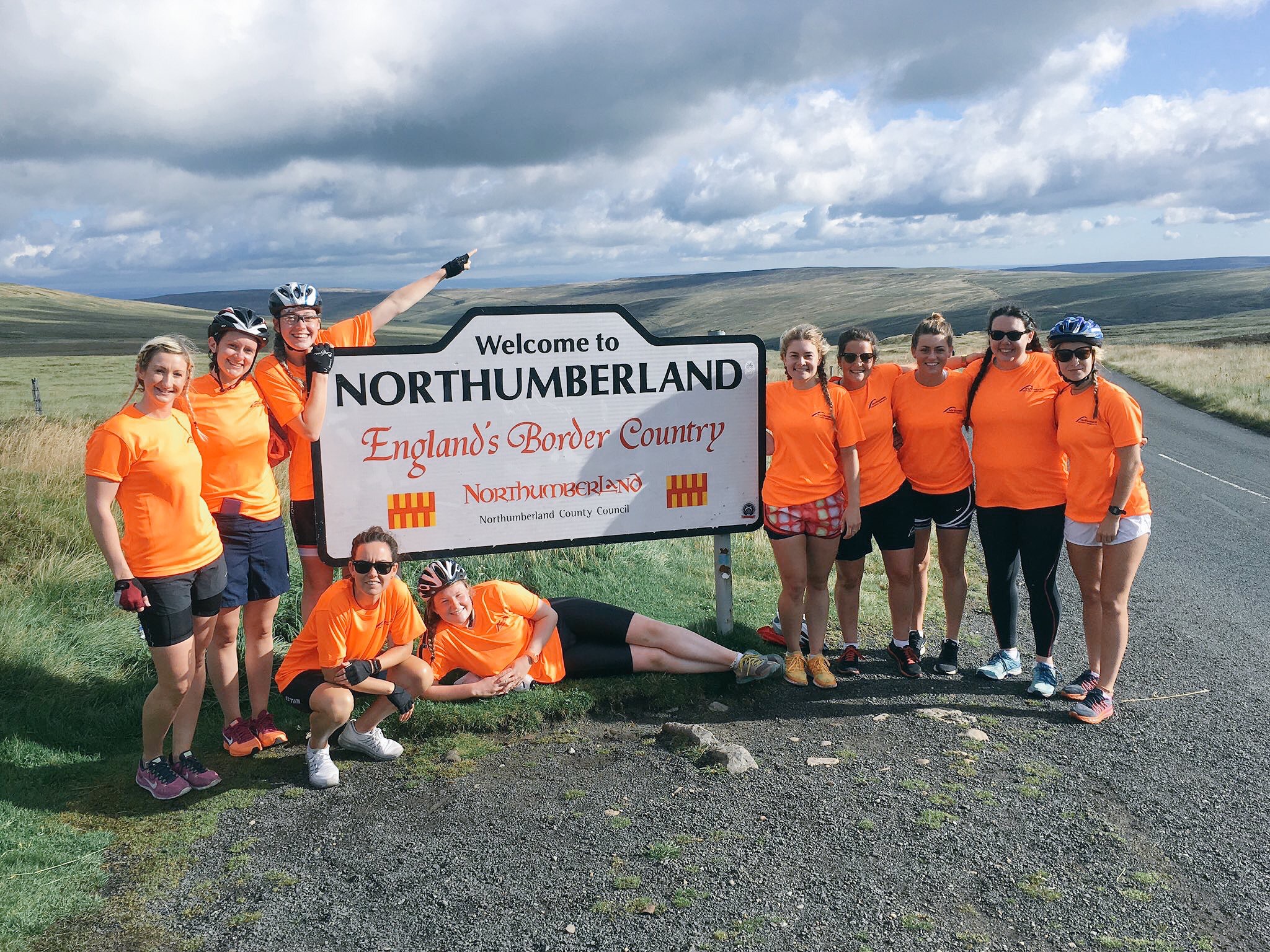 As always it's been a busy summer for the Northumbria Sport Foundation with a team of 11 students and staff completing the Coast 2 Coast cycle challenge over three days and raising more than £1,500 for the Sport Foundation.
It wasn't without issues with two trips to the bike shop with broken bikes, countless punctures and road side fixes, one spectacular fall over the handle bars by Volunteer of the Year Becky Oldroyd, and finally - to the amusement of the rest of the group - one fall into a ditch by Netball president and Coast 2 Coast hero Danielle Smith.
It was, however, successfully completed by everyone with all 11 team members finishing the cycle in Tynemouth together with some very sore legs and bums but a sense of accomplishment and memories they will never forget.
September has been a month of recovering and planning for another exciting year for the Foundation and we have some great things coming up for you all...
Firstly, we have just launched our brand new supporters club – Black and Reds! With plenty of sign-ups on Sports Fair and 90 members on the Facebook page already it's looking like this will be a real success… Hopefully we will see lots more support for our amazing athletes and teams throughout the year - starting with Clash of the Titans in two weeks' time (28th September).
Finally, I am very happy to announce that this year we will be sending a group of students and staff to attempt the Three Peaks challenge in 24 hours this summer in place of the Coast 2 Coast... More information and a chance to sign up to be part of the group will be coming in the not too distant future but it's something were all really excited for – I hope you all are too!
Coming up next month we will have the Zambia selection day, our first fundraiser of the year in a Student vs. Staff football match and, of course, Clash of the Titans.
Thanks,
Brogan