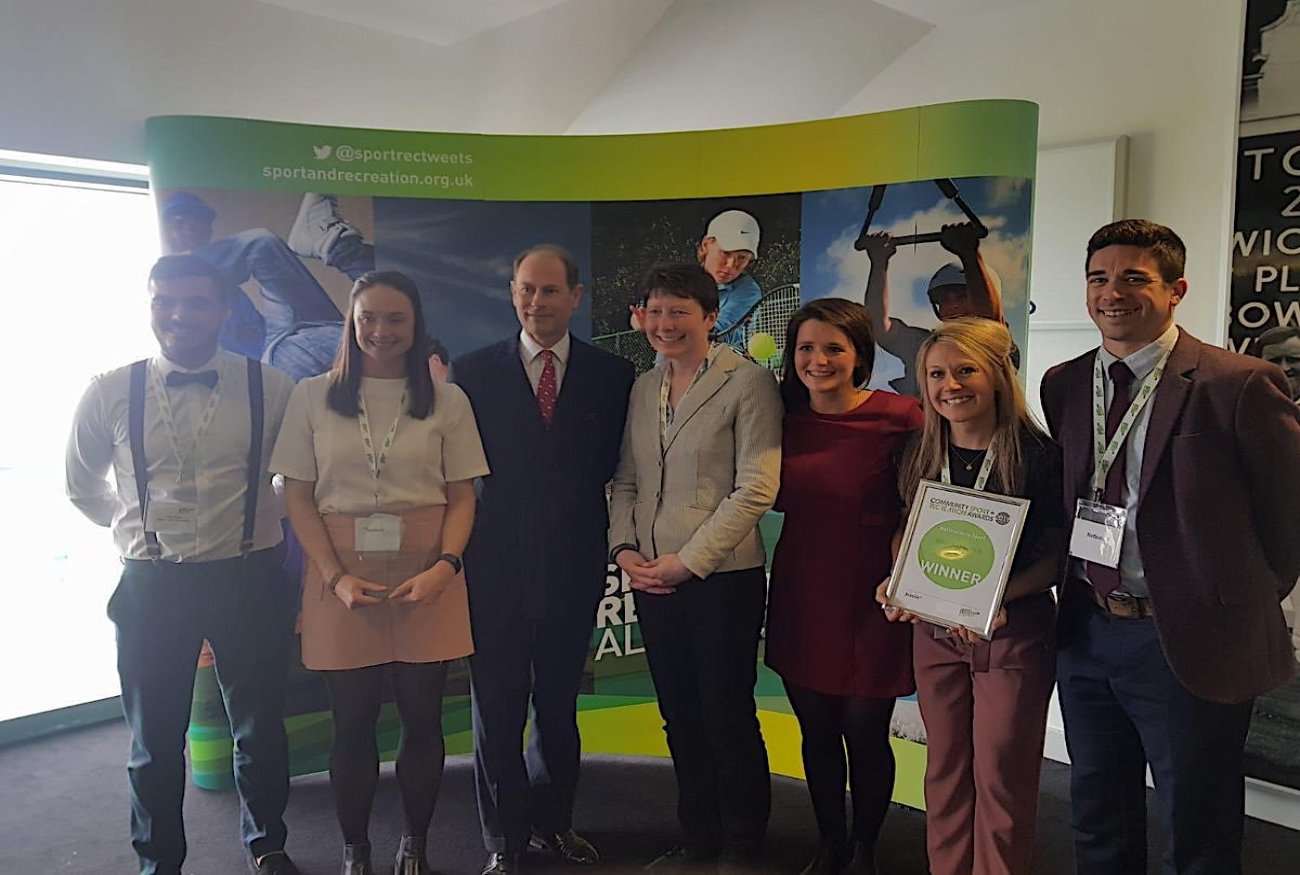 It's been a busy few days for Northumbria Sport!
On Wednesday, W1 Football, W1 Volleyball, W1 Basketball, M1 and M2 Rugby League and M1 Waterpolo all managed to secure their places at this year's BUCS Big Wednesday – the highlight of the university sporting calendar.
On Thursday, Takayuki Suzuki and Beverley Held were runners-up in their respective categories at this year's North East Disability Sport Awards.
Suzuki, who has had a stellar season on the para-swimming circuit, came runner up to in the Male Personality category, whilst Held came runner up in the Participant of the year category.
And the week off was rounded off on Friday, with Northumbria Sport winning the National Volunteer Award at this year's Sport and Recreation Alliance awards.
The Sport and Recreation Alliance awards are a celebration of participation sport and recreation.
The awards, which have been going on for over twenty years, aim to champion grassroots work on a national scale, using examples of best practice to drive positive, societal change.
And speaking after Northumbria Sport's win, Student and Staff Development Manager Kate Hansbury could hardly contain her delight.
"I'm delighted and extremely proud to be receiving this award on behalf of Northumbria University," said Hansbury.
"At Northumbria Sport, we are one big family, with the staff and students working so hard to make a real difference across local communities.
"The students volunteer across a wide range of areas including community, performance and disability sport to benefit people from all backgrounds.
"We are also entering the 12th year of the Volunteer Zambia Project of which Loughborough University are also a member and it's great that a group of universities can work in partnership to make such a lasting difference through sport and education.

"I'd like to dedicate this award to all our current and former students who have been part of the programme.

"We love what we do and working with enthusiastic and creative people makes it such a privilege and I know that each and everyone of them will be delighted that we have won this award."