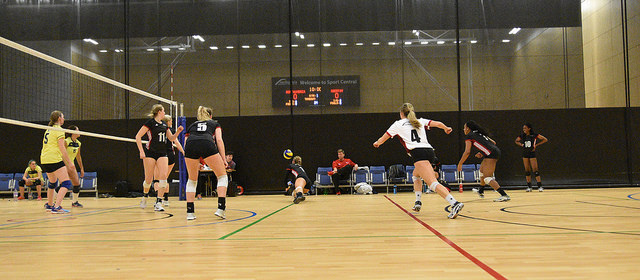 Team Northumbria's volleyball head coach David Goodchild was proud of his undefeated Super 8 women's team after another stunning victory in the National Cup.
A comfortable 3-0 victory away at Sheffield Hallam closed the semester on a high for TN.
"This was our final game before the Christmas break and we wanted to end on a positive note and we have done that," said Goodchild.
"To beat any National League team to five points in a set is a really resounding victory for us. I couldn't be prouder of them."
TN beat Sheffield Hallam in straight sets ppening the match with a 25-13 win.
The second set's action saw the visitors close out a 25-18 victory.
And Goodchild's team brought the victory home by then delivering a crushing final blow of a set - wrapping up Sheffield Hallam's defeat 25-5.
"I'm really proud of the way they played as a team today," he added. "We had to get ourselves motivated for this match as it's the last one this year.
"As a team, the work they put in this semester is really showing. Their passing and their offense were superb. It's hard to single out a player for their performance but Whitney Phillips was named player of the match for her offensive work.
"It's so difficult to single just one player out as this team has so many special qualities and it's brilliant when you get to see them in action. They work for each other and with each other and can turn around difficult situations.
"We're going into the Christmas break undefeated - not that we're going to relax!
"Both our mens' and women's teams are unbeaten, which is unbelievable. We've played 31 matches and we're still unbeaten which is superb for us as teams and coaches."