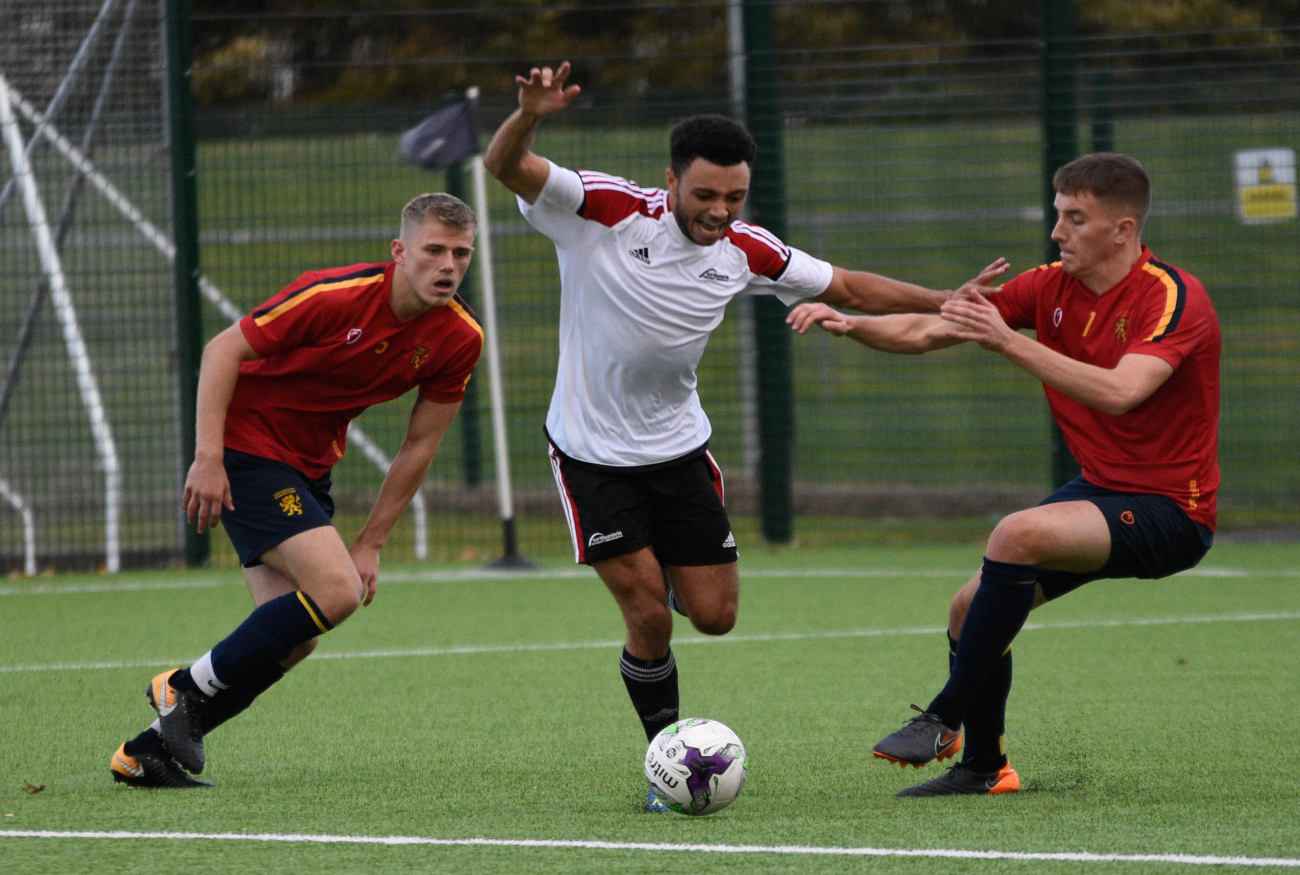 Northumbria Sport M1 football coach Derek Forrest has hailed the efforts of his players after they managed to secure the BUCS Premier North title in style away against last season's champions Nottingham Trent.
A magnificent first half performance meant that Forrest's men went into the break 3-0 up thanks to goals from Gerard Richardson, Jon Weirs and Ali Alshabeeb.
After half time, the hosts did manage to muster up a fightback scoring a goal of their own.
But ultimately, Northumbria's first half performance was just too much for Nottingham Trent to overcome and Forrest's side were able to see out the rest of the game, with the contest finishing 3-1.
And speaking afterwards, an elated Forrest could barely contain his delight.
"I think the guys were all in high spirits ahead of the game thanks to Dan Taggart's last minute winner against Sterling a few nights ago," said Forrest.
"We knew that we had to come into the former champions backyard and win the game.
"Early on we had a few problems with their directness, physicality and skill set.
"But we were able to play most of the first half in their half and managed to score three fabulous goals.
"Ali's scored an unbelievable individual goal, Jez scored a great team goal which involved about 20 passes and then Jon Weirs scored a nice goal across the front post.
"We were expecting a bit of a backlash in the second half and they did score a good goal to give them a little bit of a sniff but from then on we defended magnificently.
"It was an unbelievable performance from the lads – it's a bit clichéd but everyone was 120% at it."
But despite wrapping up the title with two games left, Forrest has urged his players to finish off their season in style as they look to build ahead of the cup after the Christmas break.
"We want to finish the year in style," said determined Forrest.
"Next week we've got Durham at home which is obviously a derby game so we want to ensure we make the most of that chance.
"Heading into next year we need to make sure we keep going and keep our mind-set up as we build towards the cup.
"It's been an incredible journey so far, but we have to remember that is what it is - a journey, so we need to keep pushing forward."