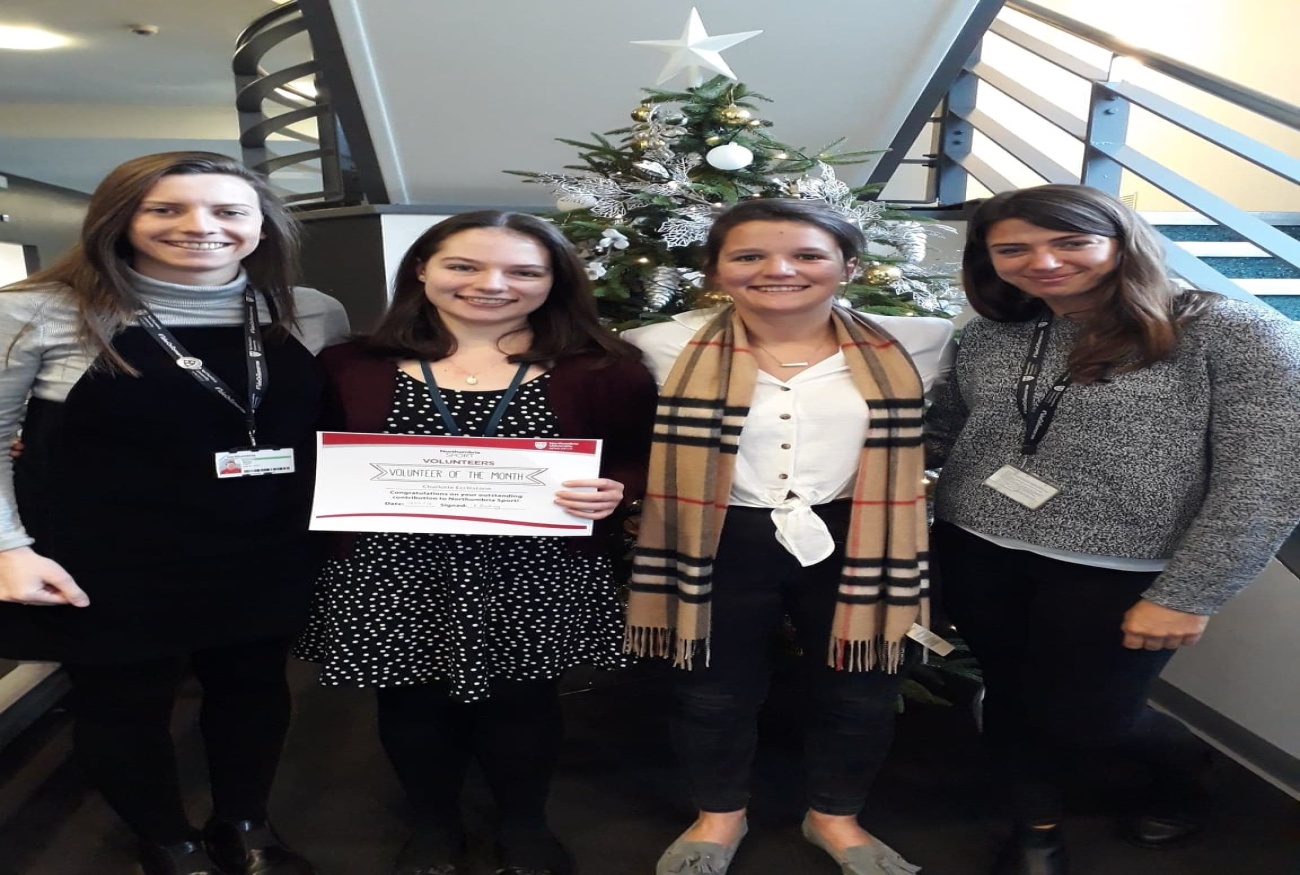 Student Volunteer week is a chance for us as a programme to be able to shine a light on some of our Northumbria Sport Volunteer team, highlighting the positive impact that physical activity and volunteering can have on student wellbeing.
Figures released in the Mental Health Charter for Sport and Recreation state that one in four people will experience a mental health problem every year.
And yet, while that figure is alarming, people are still worried to talk about their problems.
This must change.
Physical activity and involvement programmes such as volunteering can play a massive part in tackling this stigma.
One of the ways in which Northumbria University is aiming to tackle this monumental challenge is through a new initiative called NU Thinking.
NU Thinking is a brand-new programme for 2019 delivered by Northumbria Sport in partnership with Student Support & Wellbeing and the Northumbria Sport Foundation.
The initiative is all about helping support the health and wellbeing of students at Northumbria University who are experiencing, or at a greater risk of, stress, anxiety, and other mental health issues.
NU Thinking will offer students referred by Students Support & Wellbeing the opportunity to take part in a range of free or discounted activities, including involvement in volunteering where students can take part in roles across the university or make an impact in the local community.
One of the students that has been helped by volunteering is our very own Charlotte Eccleston.
Charlotte is an Active Halls Volunteer who engages with Northumbria Students living in halls of residence.
Throughout the year, Charlotte has helped organise and facilitate fun activity sessions from UV sports, to Christmas jumper Zumba and other social sports!
Volunteering has had a positive impact on Charlotte's wellbeing – check out her video to find out how! > Here
We'd love to hear how volunteering impacts your wellbeing – let us know @NorthUniSport @northumbriauniversitysport