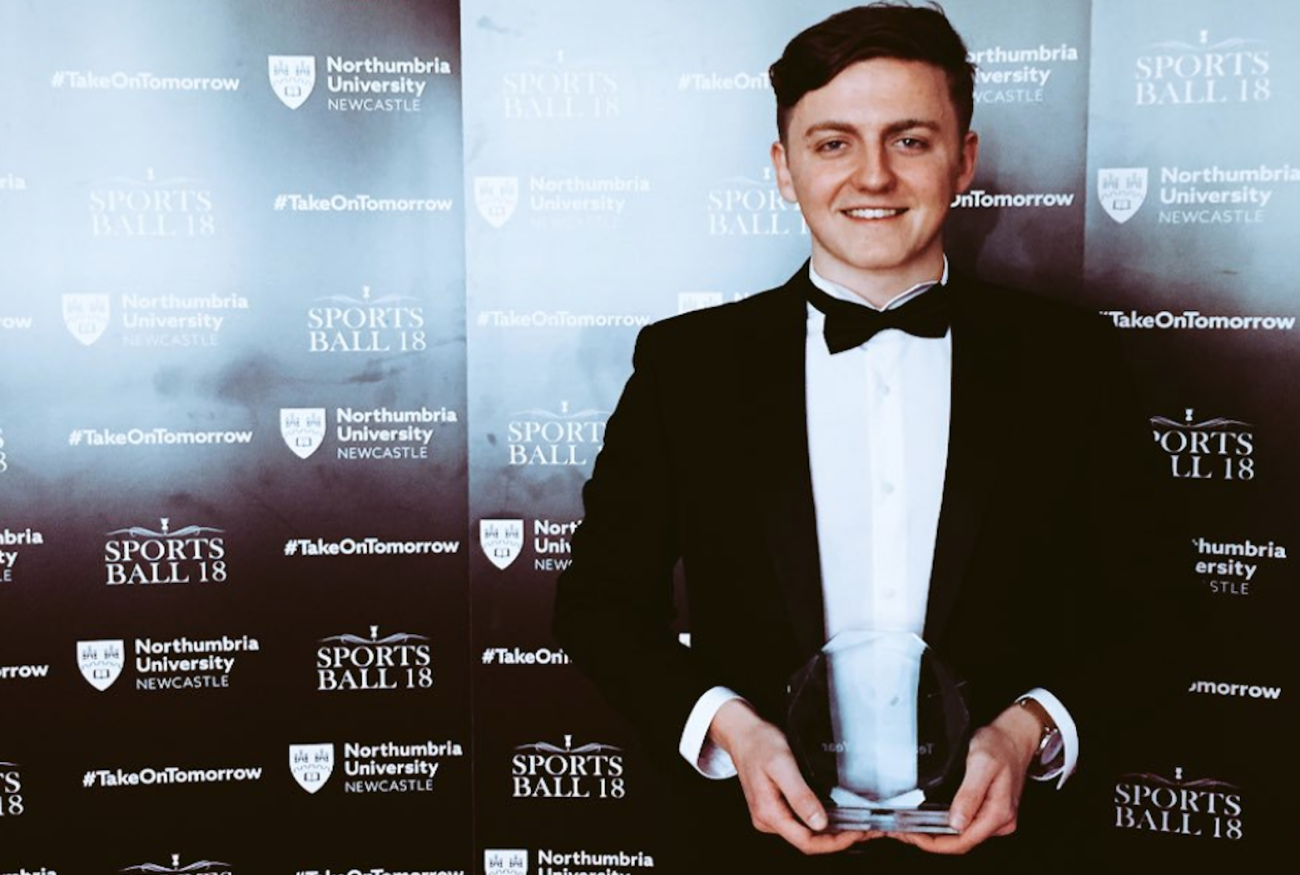 Student Volunteer week is a chance for us as a programme to be able to shine a light on some of our Northumbria Sport Volunteer team, highlighting the positive impact that physical activity and volunteering can have on student wellbeing.
Today, we have a blog written by Dan Simmonite who has been volunteering with Northumbria Sport since September 2017. Take it away Dan...
Everyone will tell you that a degree opens doors, but in reality I've found that actually putting work into practice, doing the reps, and volunteering your time will get you leaps and bounds ahead in your chosen career path.
My name is Dan Simmonite, I'm 21 and will be graduating this year with three years' work experience in sports media; two of which I spent working for free through the Northumbria Sport's volunteering programme.
I first got involved after not knowing what to do with the abundance of free time you get at university; sat in my halls I was bored, probably hungover, and dying to get some sort of fulfillment out of my student experience.
I was always very sporty growing up; but unfortunately was never a real athlete. I've got no story of a ACL injury which stopped me competing professionally - I just had two left feet!
That being said I was really interested in the media and it made sense to combine the two and start covering the university sports teams as a Media Intern.
At Northumbria you are lucky enough to be at a university which attracts some of the best athletes in the world, and with that came some fantastic opportunities to travel with the teams up and down the country and cover some exciting fixtures.
There's no better feeling than seeing your name in print and the fact that our articles were published in the papers on a weekly basis was an added bonus on top of the support we got with refining our ability as budding writers.
As a media team we were awarded 'Intern Team of the Year' last year and it couldn't have been a better way to cap off a phenomenal year.
Fast-forward a couple of months and I'm now in a really fortunate position to work part-time as the Marketing & Communications Officer for Northumberland FA three days a week alongside the final year of my degree.
My job is to manage the website and social media output for the organisation as well as the planning of the many events County FA hold throughout the season. I also get to cover the football teams in the area including; Newcastle United U23, Blyth Spartans and Morpeth Town.
This role wouldn't have been possible without the introduction from Northumbria Sport back in 2017 and because of this I really can't recommend voluntary work enough. The contacts you gain and the portfolio of work you build ultimately gives you a great grounding in your chosen profession which will make you much more appealing to potential employers.
One final point I'd like to make is that volunteering doesn't have to be boring; give up your time in something you are passionate about and you will not only have fun but actually stand a chance of turning your hobby into a paid opportunity.