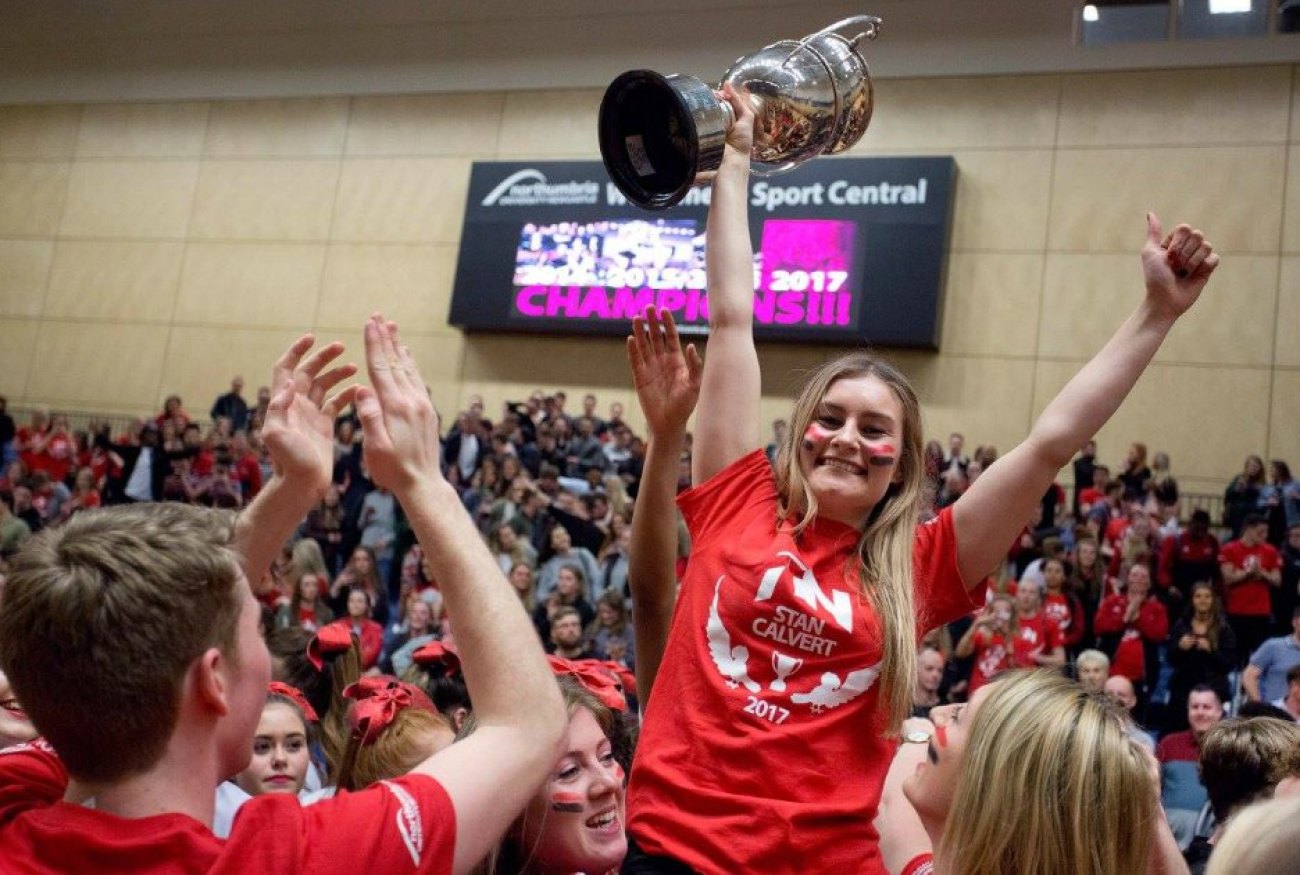 Team Northumbria have taken an early lead in this year's Stan Calvert Cup after two commanding performances from their injury-ravaged volleyball teams against Newcastle University.
TN grabbed a pair of excellent clean sweep victories – first their men's team winning 3-0 (25-16/25-15/25-20) before their female counterparts matched the feat (25-17/25-21/25-10) – which has put Northumbria four points ahead of their inter-city rivals in the 2018 standings.
TN Coach Dave Goodchild was delighted with some of the individual performances but was happier still to see his two squads emerge from the dressing room without any further injury worries.
"We were very under strength so the wins are even more pleasing for me," said Goodchild.
"We had people playing out of position and quite a few injuries. But we've won. We didn't play great but we got the job done in the end.
"All-in-all, I am just glad we got through with no more injuries.
"I thought there were some really exceptional performances from individuals.
"Kayla [Bastian] in the middle had a great game - six service aces and four kills – and Sam Cash was just unstoppable. Her play was literally so smart.
"All of the players who came in have done a great job. To win 3-0 against this team – who are a very good team – is fantastic!"
Goodchild was also pleased to ensure that his volleyball teams didn't let TN down in the Stan Calvert Cup.
"Everyone expects us to win", added Goodchild. "They see volleyball and everyone automatically just ticks the win column but you have to come and perform to your best and we did that.
"They were good wins but our focus now has to be on the National League and the BUCS finals in the coming weeks."
If Team Northumbria can keep up this early momentum given to them by their volleyball teams, they could go on to claim an unprecedented fifth Stan Calvert Cup in a row.
Gavin Pearson