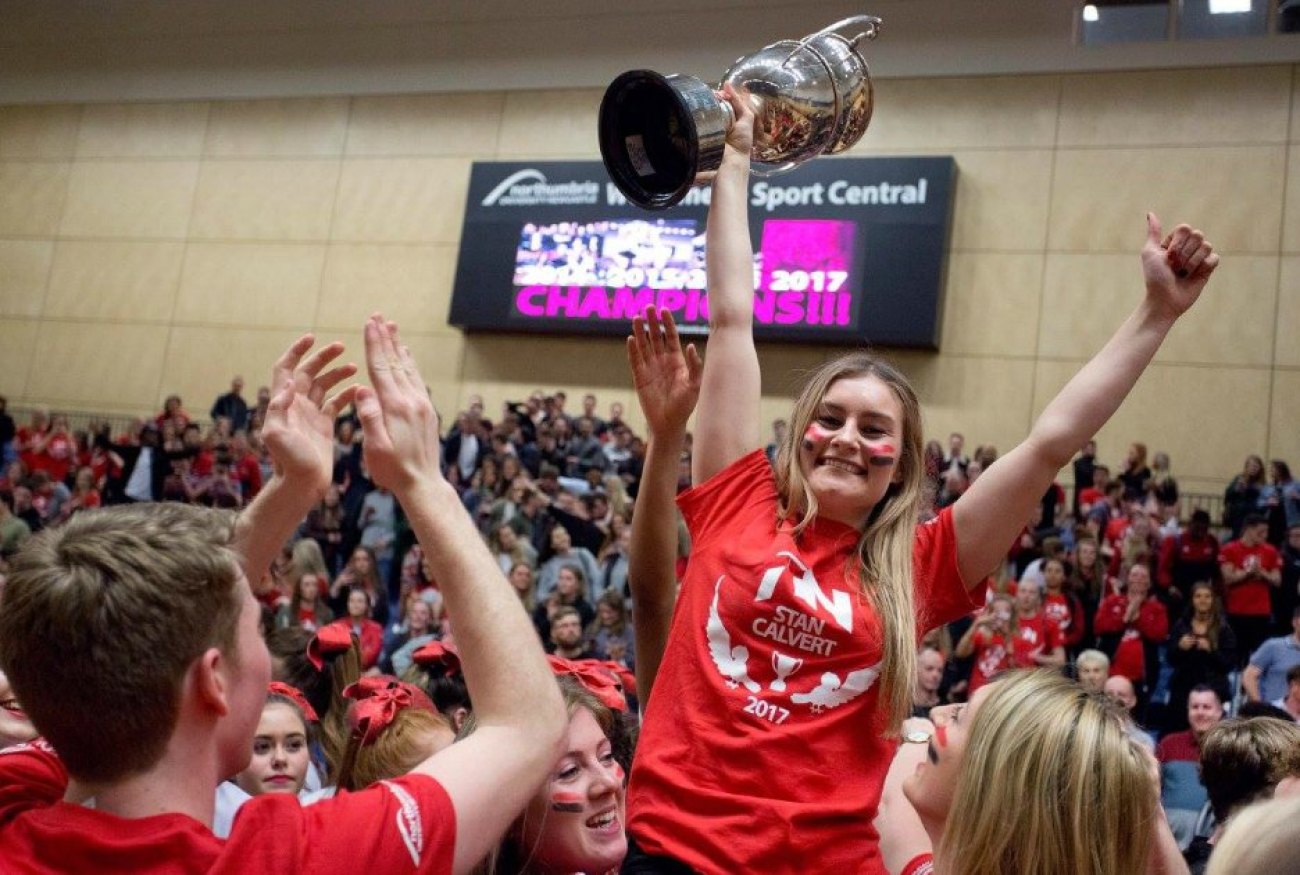 A packed pool bore witness to a one-sided swimming performance at Sport Central as Northumbria eased to a 6-0 win over Newcastle in this year's Stan Calvert Cup.
The hosts got off to a quick start and built an early lead by winning nine out of the 10 first races – to establish a swift and unassailable advantage.
"We got off to a very good start, got a lot of individual wins and that created momentum," said Northumbria swimming coach Neil Bowers.
"Like with most things in sport, momentum really is everything. So once we started winning, everybody felt that they had to win.
"If we had lost the races that we were expecting to win, it could have been a very tight thing. But because everybody stepped up it went in our favour with great momentum for ourselves.
"Everybody got into the mood for racing, so I was confident and hoping for a win."
In the end, Northumbria won 15 out of 20 individual events and secured all of the four relays fairly comfortably.
"We knew that we had a strong team and on paper it looked like we would win," added Bowers. "And we were hoping to win reasonably comfortably. But the trouble is we don't swim on paper - we swim in water.
"We know they [Newcastle] are not a bad swim team at all. They've got lots of people who can do fast 50s. But it's a combination of 100s and 50s and we knew we could probably start very well on the 100s. So we had a little more fitness than they had and a little bit more confidence to race 100s."
Being able to tack on six more big points to the Stan Calvert overall score earned the team well-deserved praise from Bowers and Northumbria's Director of Sport, Colin Stromsoy.
"6-0 was really good and everybody really got into racing mode," added Bowers. "We prepared well today and everybody was ready to go in and race. So I'm very happy.
"As far as I'm concerned Stan Calvert is really good fun and it's great head-to-head racing. For that team it's the first step towards their team championship which is our last big event in April."
"It's been absolutely second to none," added Stromsoy. "The swim team's contribution was, once again, outstanding."
Patrick Dalacker