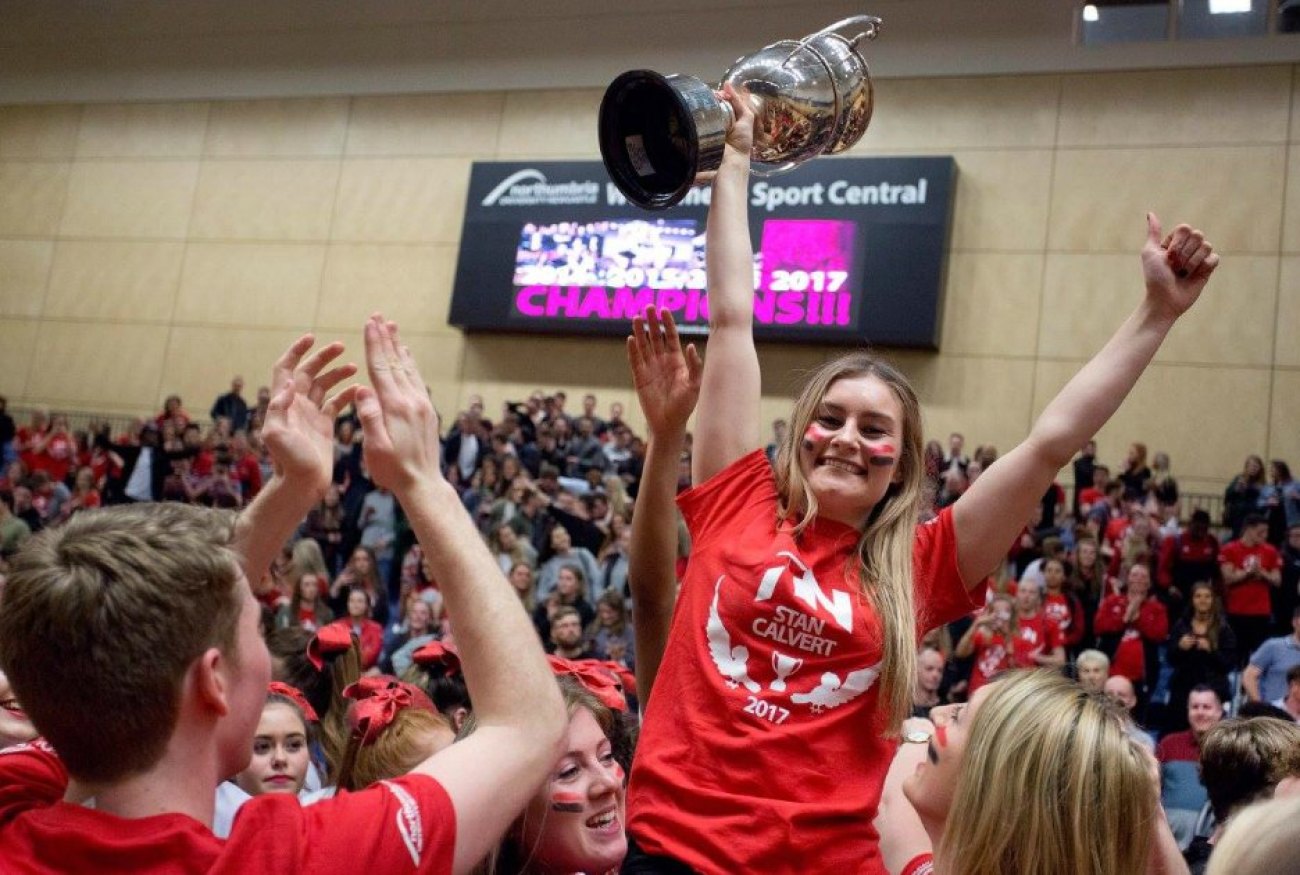 Northumbria's University's korfball team were made to rue missed chances as they failed to capitalise on a host of first half possession and ended up losing by just one point to their more experienced Newcastle University opponents in the Stan Calvert Cup.
Northumbria had the better of the opening half in which they dominated possession and they led 6-5 going into the second period.
However, having missed multiple chances to extend their lead in the first, Newcastle came roaring back into the game shortly after the interval and, although they fought for every loose ball and rebound, Northumbria just couldn't find the net and ended up losing 8-7.
Player-coach Sean McGregor was disheartened in defeat but said his side will be in good shape for their upcoming BUCS fixtures.
"We're gutted – especially after the first have we had," he said.
"We played really well – with good movement and good passing. We played hard but we just didn't get the result.
"We did play with the spirit of a Northumbria team though. And that's the most important thing in the Stan Calvert Cup.
"Despite losing we did Northumbria proud."
In the second half Newcastle did exactly what Northumbria couldn't in the first – make their attacking possession count.
McGregor put that down to a lack of big match experience and added: "Fair play to Newcastle, in the second half they took the lead and they just held onto the ball well.
"We knew the game was going to be tough mainly because of the gulf in experience between the teams.
"One guy who plays for their team has been playing for as long as our entire team has combined!
"Players with that sort of experience can really make a difference."
McGregor says his squads now have their eyes firmly focused on their looming BUCS fixtures and is hoping the first half Stan Calvert performance gives them confidence going forward.
"You can see our game plan is really starting to work - it's all coming together nicely heading into our next BUCS encounter," he added.
"That is our main focus now."
Gavin Pearson