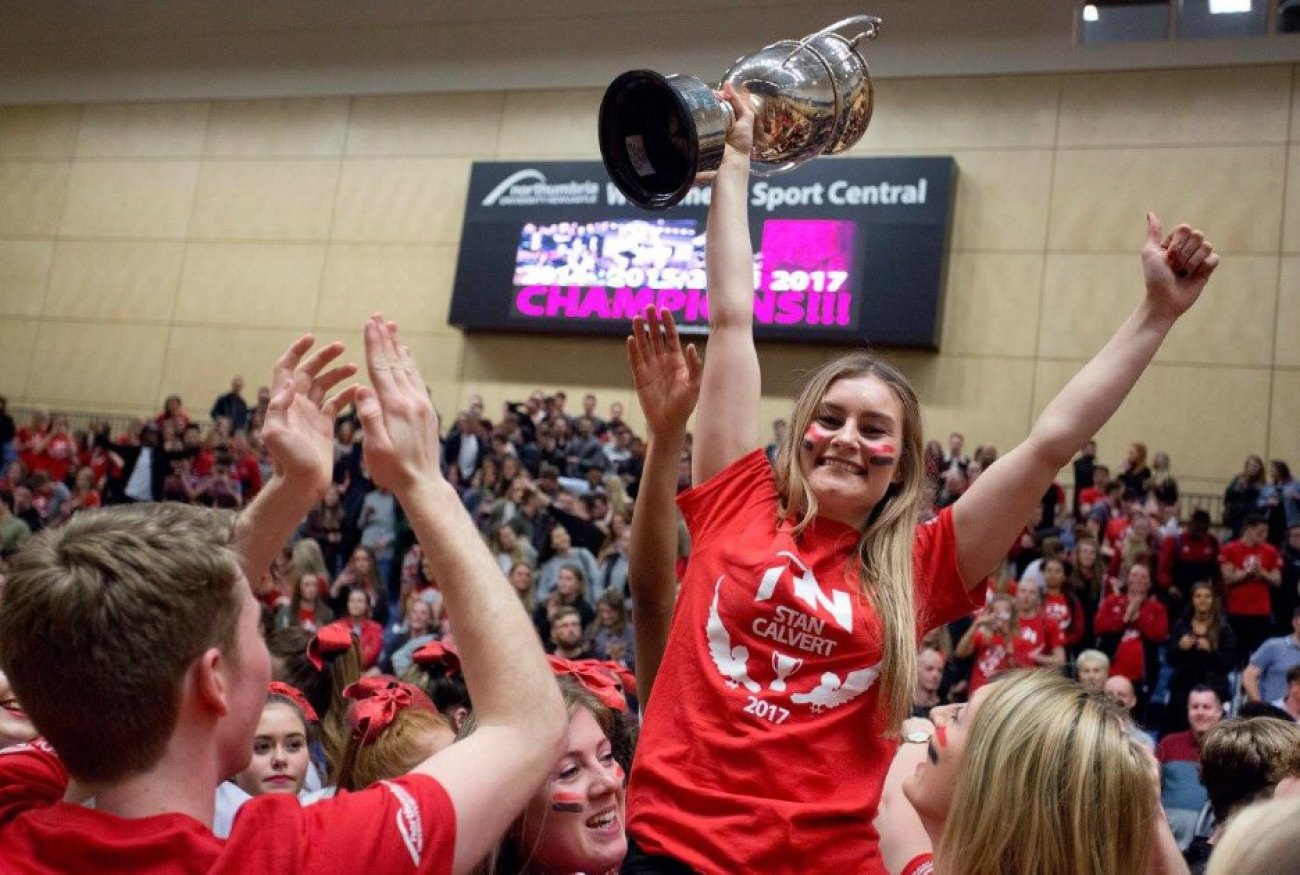 There was no 'horsing around' from Team Northumbria's Equestrian first and second teams as they managed to claim a total of three out of the four points available in this year's Stan Calvert Cup.
The first team dropped a point on Monday in the dressage but as first team rider Grace Braim explained they weren't disappointed: both points had gone to Newcastle in last year's competition.
"It didn't go as well as it could have done," she said. "Obviously with it being at Murton, Newcastle's training ground, they had the upper-hand as they train on those horses every week. We weren't expecting to win the dressage.
"However, the B-team won – it's normally two [points] for Newcastle and two for Northumbria but obviously we have come away with three in total which is good."
Wednesday saw TN in the show-jumping competition at their Stepney Bank Stables home and it was a triumphant morning as three of the riders scored 87.5 - the highest score of the day.
"We brought a rider up from the third team to ride for the seconds as one of our riders was away and she was amazing," added Braim. "We all landed on zero so we all won individually.
"In the first team, Sophie Dodds, the captain, was on one of the more difficult horses and she made it look so easy. She made a really good job of it.
"We've won our league in BUCS so we are going to regionals in April. We've already beaten Newcastle but the pressure was on because we had to do it again.
"We are absolutely elated. I don't think equestrian has ever been as recognised as much as it has this year and it was really nice that there was so much support there. Our S&C coach even came to watch us - there was a big crowd so it was really good.
"It was nice because it sometimes doesn't get treated as a sport but it is. We've put a lot of work in to it so it was nice to actually do well so we can be recognised a bit more."
Natalie Martin