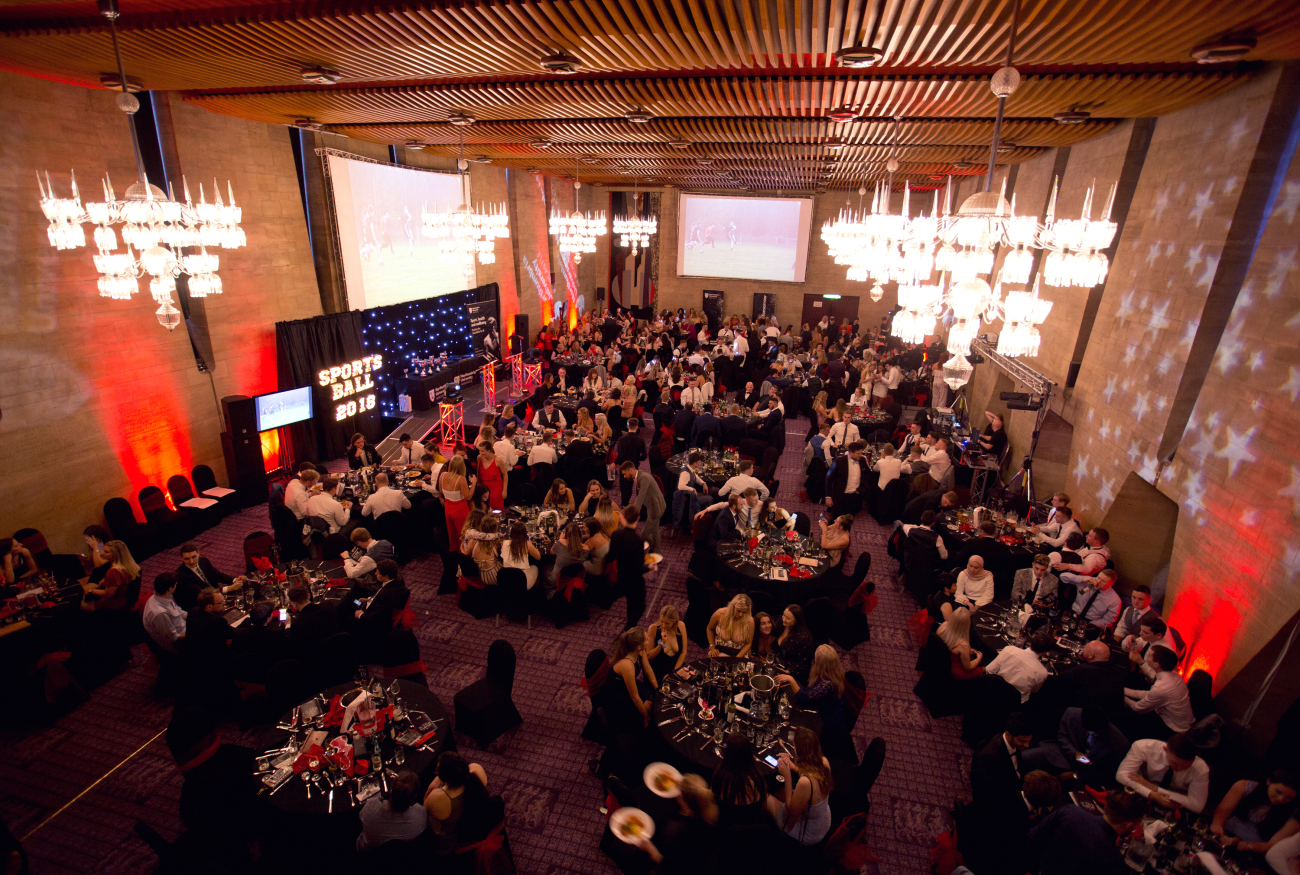 Sports Ball Award Nominees 2018/19
The shortlists are now in for the 2019 Sports Ball Awards! The annual awards dinner is now only days away and as the season draws to a close it's time to celebrate another successful year.
12 awards will be presented at this year's dinner recognising the very best achievements in 2018/19. With over 400 students set to attend the event, as always, will be a lively celebration of everything sport at Northumbria has to offer!
We are proud to work with a number of sponsors whom are instrumental in the delivery of the event. To learn more about our 2019 Sports Ball sponsors click here.
Voting for this year's Sports Personality of the Year is now open https://www.mynsu.co.uk/sportspersonality/
Good luck to all nominees
2018/19 Award Nominees
SPORTS PERSONALITY (Public Vote)
Shortlisted
Laura Connor
Grace Donnelly
Rory Kavanagh
VOTING NOW OPEN
INTERN OF THE YEAR
Shortlisted
Kara Bonenberger
Jade Featherstone
Luke Robinson
MOMENT OF THE YEAR
Shortlisted
W1 Basketball Championship final
Sport and Recreational Award
Rugby League Double
LIFETIME ACHIEVEMENT
Shortlisted
Oli Robinson
Hannah Dawson
Taka Suzuki
VOLUNTEER OF THE YEAR
Shortlisted
Romain Hourrier
Lauren Herron
Jess Southwell
Participation CLUB of the Year
Shortlisted
Netball
Cricket
Badminton
INDIVIDUAL PERFORMANCE
Shortlisted
Bryony Pitman (ARCHERY)
Rory Kavanagh (KARATE)
Taka Suzuki (SWIMMING)
COMMITMENT TO SPORT
Shortlisted
Emma Haley
Ellen Bullock
Jess Southwell
CLUB Competitive Performance of the Year
Shortlisted
Cheerleading
Netball SHOTS
Equestrian
TEAM OF THE YEAR
Shortlisted
Men's 1 Rugby League
Women's 1 football
Golf
SPORT OF THE YEAR
Shortlisted
Football
Cheerleading
Rugby League
COACH OF THE YEAR
Shortlisted
Amber Whiteley (W Football)
Chris Bunten (W Basketball)
Sean Mcgregor