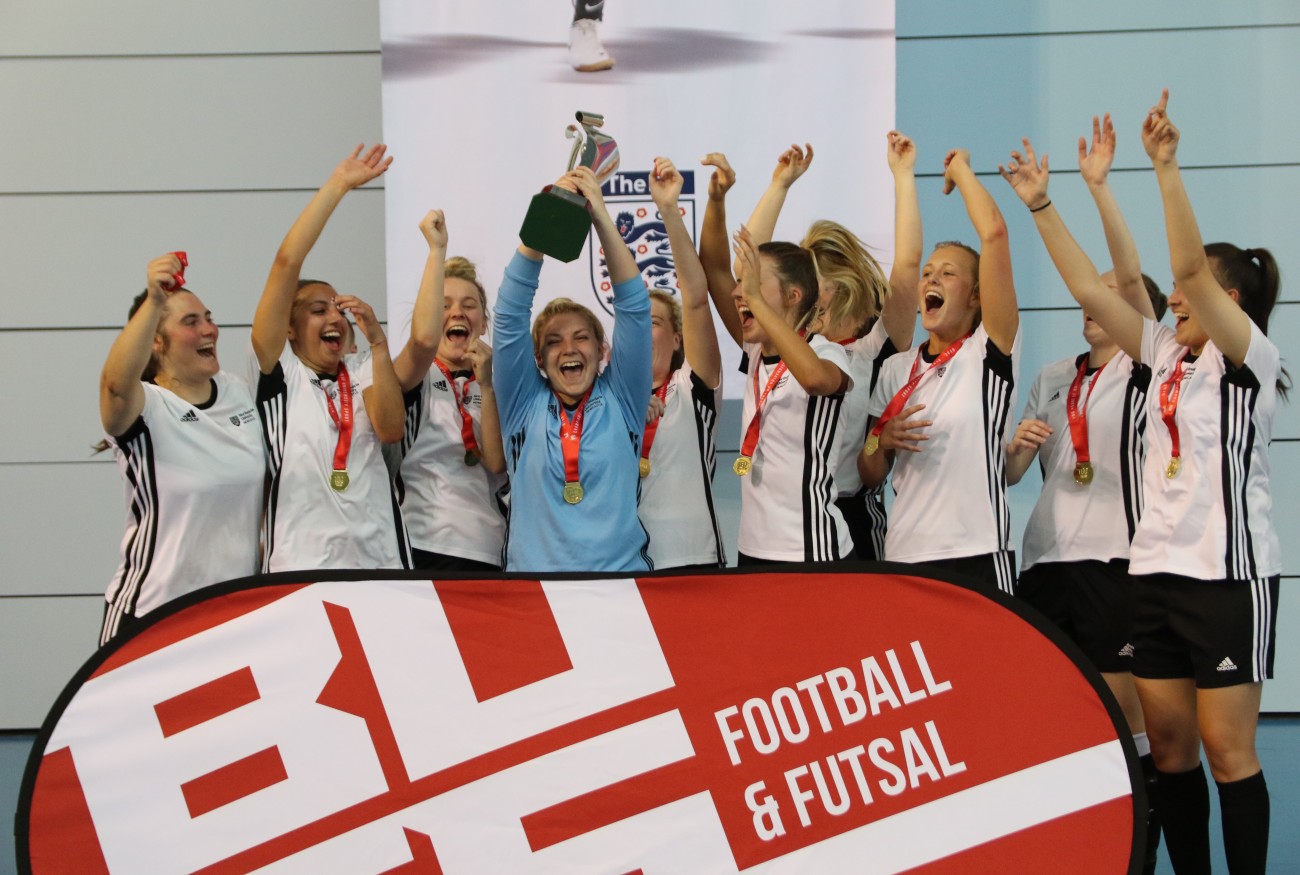 Six in a row for Futsal

The Northumbria Women's Futsal team made history yesterday by securing a sixth consecutive BUCS Championship title at the home of English Football, St. Georges Park.
After what has already been a hugely successful year for Northumbria's football and futsal programmes the Women's and Men's 1st teams battled it out in the finals against Edinburgh and Loughborough University respectively.

The men pushed reigning champions to the wire with most of the game staying at 1-1 but eventually succumbed to the Loughborough side losing 3-1.
The women tackled the pressure of retaining their title head on. Women's Coach, Hannah Marshall reflected on the win;

"It is so hard to win a BUCS Championship Final and it is even harder to retain one… so to be crowned 6th consecutive time champions was an incredible moment for everyone involved.

The standard of women's futsal has been so strong this year and it means even more to be crowned National Champions after a really tough season. Every member of the squad yesterday did their bit to bring the cup home and I'm really proud of how they stuck together and stuck to a game plan. It goes without saying that no matter what happens; you can always rely on their never say die team spirit, determination and graft. I'm beaming with pride and just so happy for the girls, because I know how much it means to them all.

More than anything, I'm absolutely over the moon for Grace Donnelly; nobody deserved to lift that cup in a Northumbria shirt more than her; she lives and breathes Northumbria futsal and has contributed so much to our club over the last three years and our success has been testament to her commitment and outstanding performances in goal.
A special thank you to all of the family members and futsal alumni who travelled to St Georges Park, the support and family feel in futsal is something that has always made myself, Michael and Bruce very proud"