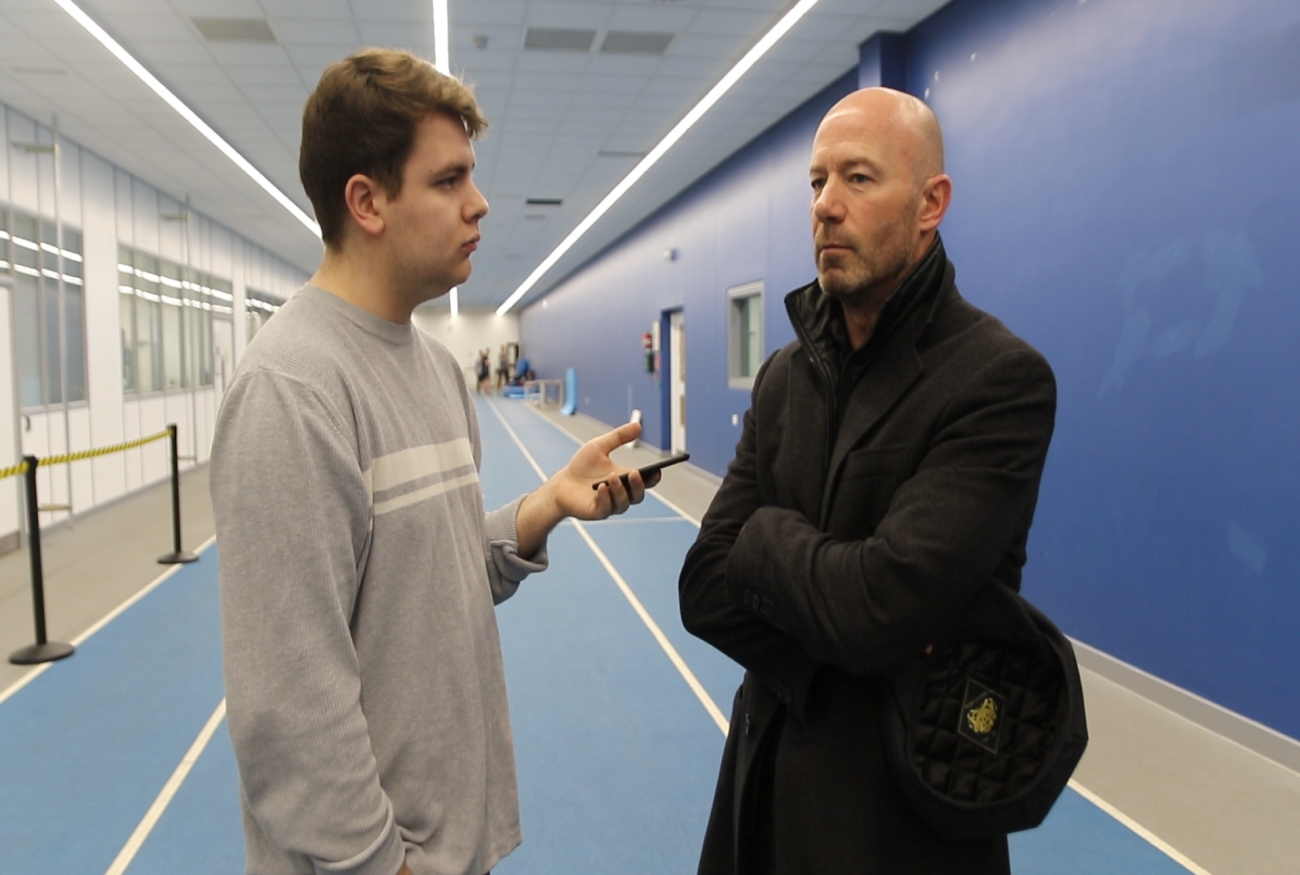 Newcastle United's all-time leading goal scorer Alan Shearer has challenged Northumbria Sport students to push themselves as far as possible.
More and more, duel sport athletes are becoming increasingly popular, with students looking to balance the rigours of academic studies alongside playing high performance sport.
And speaking during his recent visit to Sport Central, the famous number nine agreed that education combined with sport should be a pathway that is championed.
"In terms of balancing education and sport, I'd say yes – absolutely do it," said Shearer.
"I certainly believe in sport.
"If you've got a love or a passion for a sport then, all I would say is, never think that you can't because you can.
"Don't cut corners and if you want to be serious about playing sport at a high level then you have to be serious about it – you have to be committed and it has to be a passion of yours."
Having played at the highest level of professional football for just under 20 years, Shearer is no stranger to the challenges facing young athletes.
And while he admitted that students would have to be prepared to make sacrifices, he was keen to emphasise how important these sacrifices are sometimes.
"I think you have to be positive but you also have to bare in mind that not everything is going to be as rosy as it could be along the way," said a pensive Shearer.
"There are always bumps along the road when trying to get into any particular sport.
"I left home at 15 to travel from Newcastle to Southampton – that was a big sacrifice but I knew that it was something that I had to do.
"But, I didn't want to get to 25 or 30 and look back and think what if.
"That's why I think it's important that once you set your mind to something, you've got to give it your all."