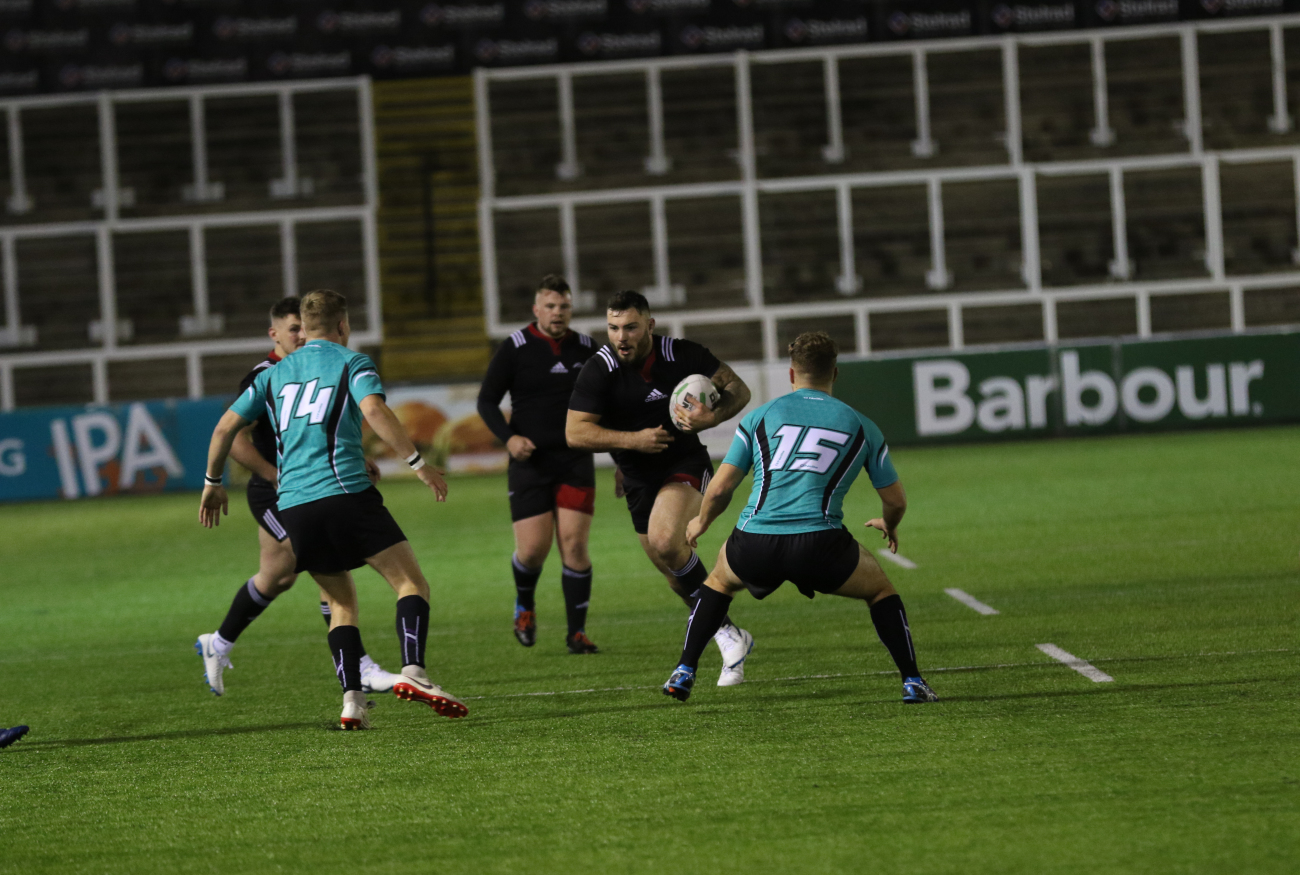 Northumbria Sport M1 Rugby League coach Jason Payne has paid tribute to the work ethic of veteran Sam Luckley – who was this week selected in Scotland's rugby league squad.
Luckley, who has been instrumental in helping Northumbria secure back-to-back BUCS rugby league titles, will be part of a 19-man squad who will face off against Celtic rivals Ireland in their European Championship clash this Saturday.
And Payne was quick to herald his former captain's achievements.
"I'm over the moon for him," said an overjoyed Payne.
"Sam has worked so hard on a daily basis – he lives and breathes rugby.
"He's always in the gym perfecting his craft and his development over the last few years has been massive because he's taken his game to the next level.
"I can't really say much more other than I'm just over the moon for him to get a call up on the back of his performances last season both for us [Northumbria] and Newcastle Thunder."
Luckley joins a growing pantheon of Northumbria alumni who have managed to play their sport of choice at a high level whilst also gaining an education.
And Payne was keen to emphasise how proud he was of Luckley for taking this route to the top.
"When lads come to university, the biggest thing for them is to get an education, which Sam has done," said Payne.
"Getting an education sets them up for something after rugby and that's definitely a priority of ours.
"It's so good to see players getting an education, especially when they put so much into it.
"They get rewarded for the effort they put in and Sam's no different.
"People can claim to have had a little input in Sam's development along the way, but ultimately Sam is where he is because of how hard he's worked which is a massive credit to him.
"So, it's great to see lads getting their education first and foremost whilst also being able to develop their skills here at Northumbria where they have access to some great facilities because that can be massive in their development."