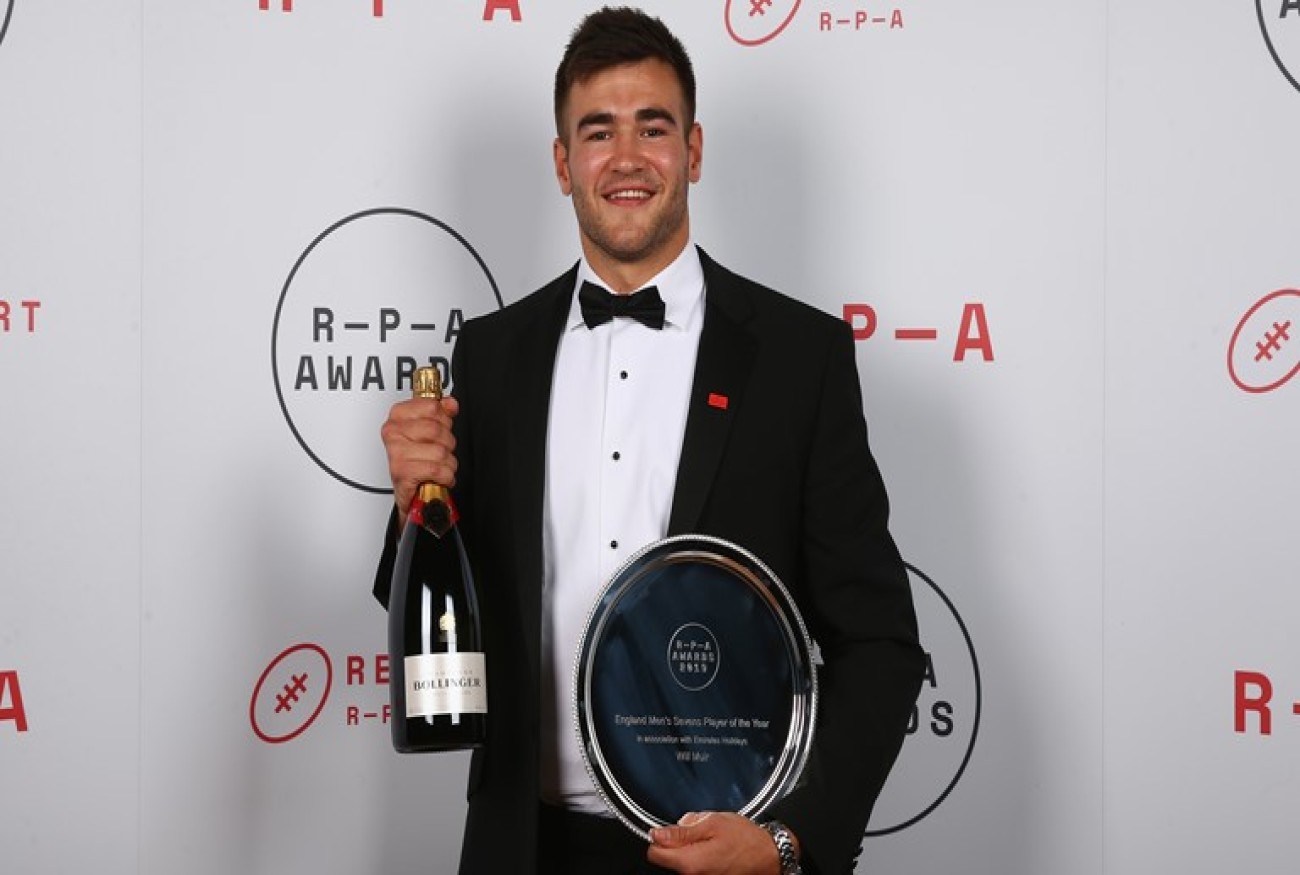 On the eve of a huge weekend of Rugby for the city of Newcastle and fresh on the back of the news that Northumbria Alumnus Will Muir has been named England Men's Sevens Player of the Year. Oscar Haley caught up with Head of Rugby, Darren Fearn.
After a roller coaster of a season, Darren Fearn was in a reflective mood.
Fearn, a former Northumbria University student himself, re-joined the Northumbria Sport programme just over two years ago to take on the role of head of rugby.
Since his return, Fearn's coaching stock has risen, with the former Newcastle Falcon spearheading the England Student's coach staff – who secured their first win in 10 years against France in April.
And speaking after the tour, Fearn admitted the two-series test match against France Students had been an incredible experience.
"It was a really good experience," said Fearn.
"It was obviously great to be involved in an elite environment with what was an all-star selection of the best England university rugby players.
"The test series was really enjoyable – in fact the whole build up was really special.
"From going over to France last year with last season's coaching staff, to the build-up of picking the squad and thinking how we were going to play our rugby, it was a really special trip.
"Really, when I look back, the win against France was the icing of the cake!"
In recent years, the ranks of professional rugby are having their heads turned towards the university game in an effort to unearth potential superstars.
And Fearn was keen to stress that he believes the pathway from university rugby to the professional game is one that will go from strength to strength.
"It's definitely a 100% valid route into the professional game," said Fearn.
"You only have to look at these players to see that they're quality players – look at some of the Northumbria Rugby players.
"George Wakacokecoke has just made his Premiership debut for the Falcons.
"Oli Robinson, our captain for the last three years, has just signed a professional contract with Ealing in the Championship.
"And Josh Hodge has just been selected in the England U20's World Championship squad.
"In the first year of BUCS Super Rugby, it was special if one player got a contract but now it's becoming way more frequent and that can only be a good thing."
The success of the Northumbria programme and the value of university rugby in the player pathway has been truly affirmed this week with recent graduate Will Muir named sevens player of the year by the RPA (Rugby Players Association).
"Will [Muir] only broke into the England set-up a year ago just before the Sevens World Cup after finishing at Northumbria" Added Fearn
"It really is testament to his hard work, commitment and hopefully the experiences and level of rugby he was exposed to with us at Northumbria"
To find out more about Rugby Union at Northumbria visit
Or contact d.fearn@northumbria.ac.uk