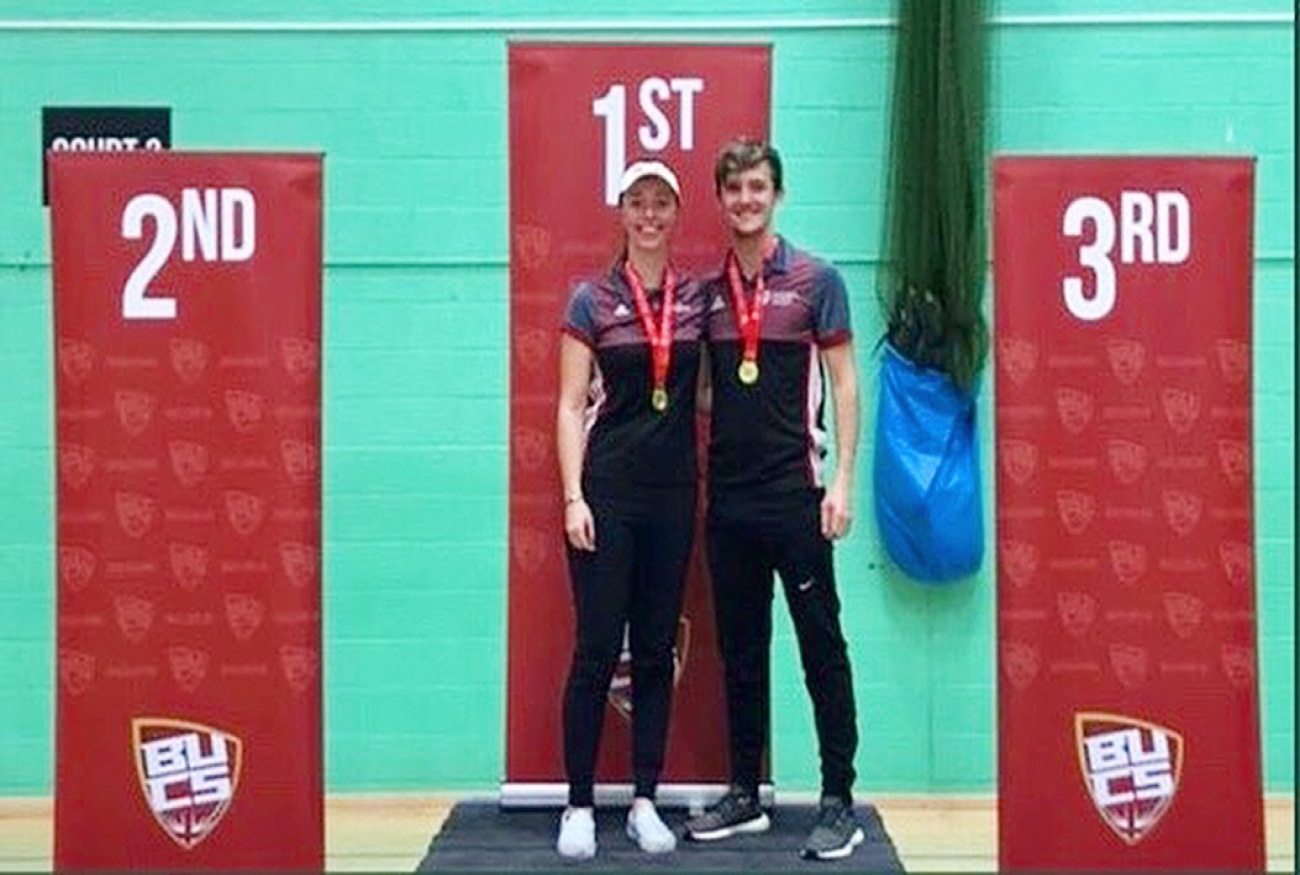 Following on from their fantastic February, Northumbria Sport's archers have been shooting their way to more success.
Spearheaded by potential 2020 Olympian Bryony Pitman, Northumbria managed to claim three medals at this year's BUCS Indoor Finals in Leeds.
Pitman, who won the ladies title without dropping a single set, was supported by fellow archers Alex Wise and Amirul Kassim.
Wise, who is also a 2020 Olympic hopeful, won the men's title, while Kassim finished second in the novice event.
And speaking after the event, Pitman admitted she was pleased with how the competition went.
"I felt quite confident because in the qualification round I shot 581 out of a maximum 600, which was a new university record," said Pitman enthusiastically.
"Amirul [Kassim] came second in the novice event which was based on the qualifier and he shot really well considering he's only been shooting for six months – but unfortunately, he wasn't able to qualify for the finals.
"Alex [Wise] ranked first in his category with 580 points and he had a good lead over the rest of the field heading into the knockout rounds.
"After the qualifiers, we moved onto the knockout rounds.
"I won all my matches 6-0 and I didn't lose any sets so it was a pretty good day for me!
"Alex won all his matches too but he had one that came down to a one arrow which was a bit nervy – but all his other matches were quite comfortable.
"So, overall it was a positive experience and a really good day."
With the 2020 Olympic Games in Tokyo just a year away, the race is on for both Pitman and Wise to secure their spots on the GB Archery team.
And, while the Northumbria archer noted that the thought of being an Olympian was a crazy prospect, she admitted that she was more focussed than ever to continue her impressive run of form for her upcoming competitions.
"The thought of being an Olympian is a bit crazy," said Pitman.
"To me, it's a little strange at times – I've never really thought this time next year that I could be an Olympian.
"One of the best things about the BUCS competition in Leeds was the fact that that's the first time I've seen everything come together – I'm so much more confident in myself.
"What's important for me now is to take every competition one at a time.
"Even if you take the Olympics factor – it's exciting to know that both the European and World Championships are just around the corner."