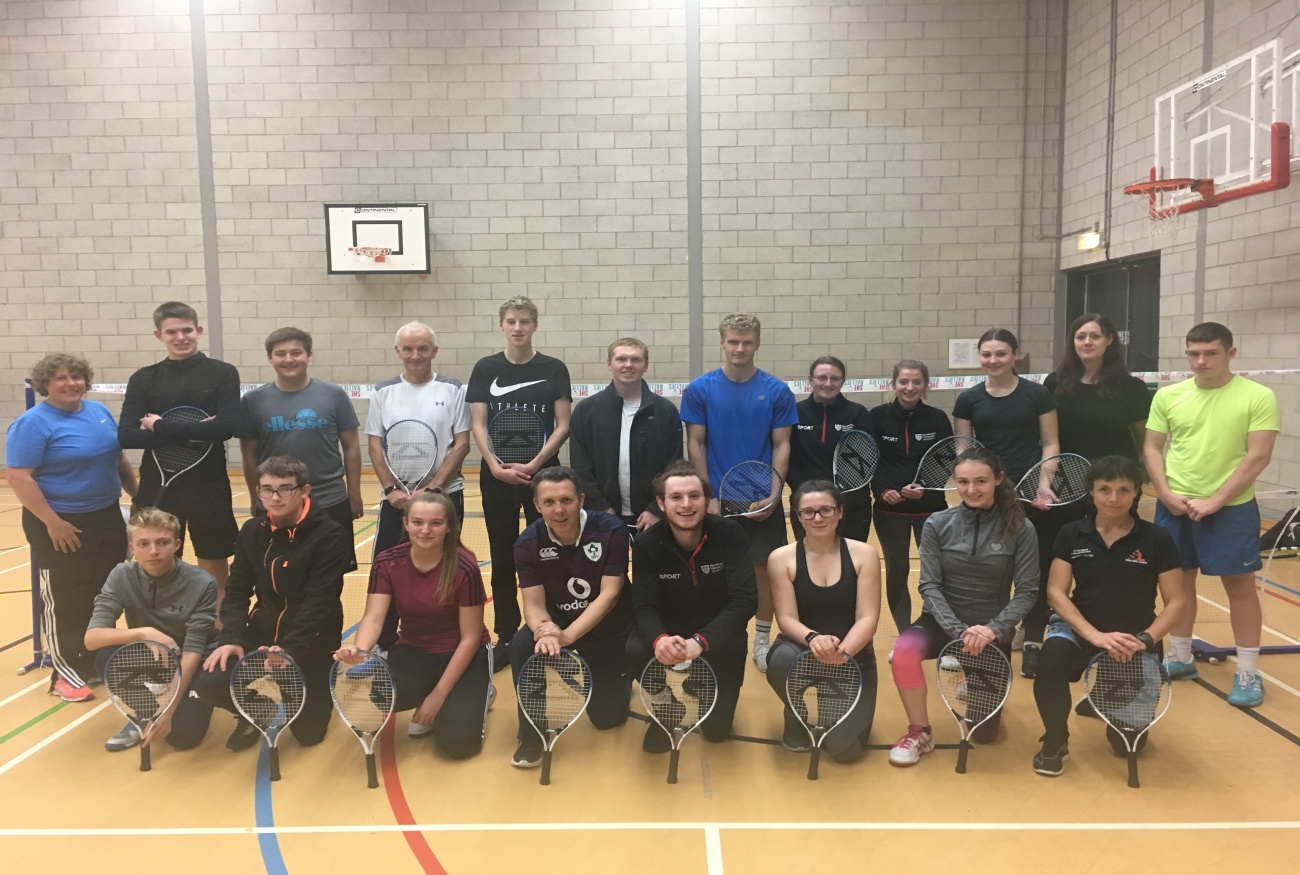 Northumbria University hosted a four-hour volunteer and multisport coaching course on Saturday October 20th at Coach Lane Campus. 7 students, multisport deliverers, along with 11 local Club based volunteers & coaches learned about how to engage and inspire new adults to the game.
This is the third course being developed by the communities to offer bespoke learning linked to their relevant environments, including Hat-Trick multisport sessions across Newcastle, Northumbria University's Intern and Student Volunteering Programme, along with growing participation across the North East.
The first part of Saturday's session focused on beginner adults and creating a welcoming, inclusive and engaging introduction. Louise Assioun from Baseline Sports who tutored the course showed the learners key areas of introducing tennis through small space activities and adapting equipment.
Jess Southwell and Amy Stevenson who are Student Tennis Ambassadors highlighted,
"It was great to get some really clear, engaging and simple ways to encourage such a positive learning environment for beginners."
The next part of the session was working on developing some technical aspects of each tennis shot including volley's, serve, forehands and backhands. The learners took on this task and shared their own ideas and activities for adult beginners. It was fantastic to see everyone working with one another to enhance their own personal knowledge and skills.
The final stage of the training included Louise going through a huge range of group game activities, which were relevant for big numbers in small spaces, with the focus around the main adult theme.
Jo Cunliffe (Regional Tennis Participation Manager) was buzzing,
"What an amazing night. The diversity of the group was key to sharing a range of ideas suited to the different tennis environments and all the students, club and multisport coaches were brilliant. Their energy from start to finish was second to none and their willingness to learn was great to see! Our tennis community is continuing to grow and that's down to people like we saw at the course!"