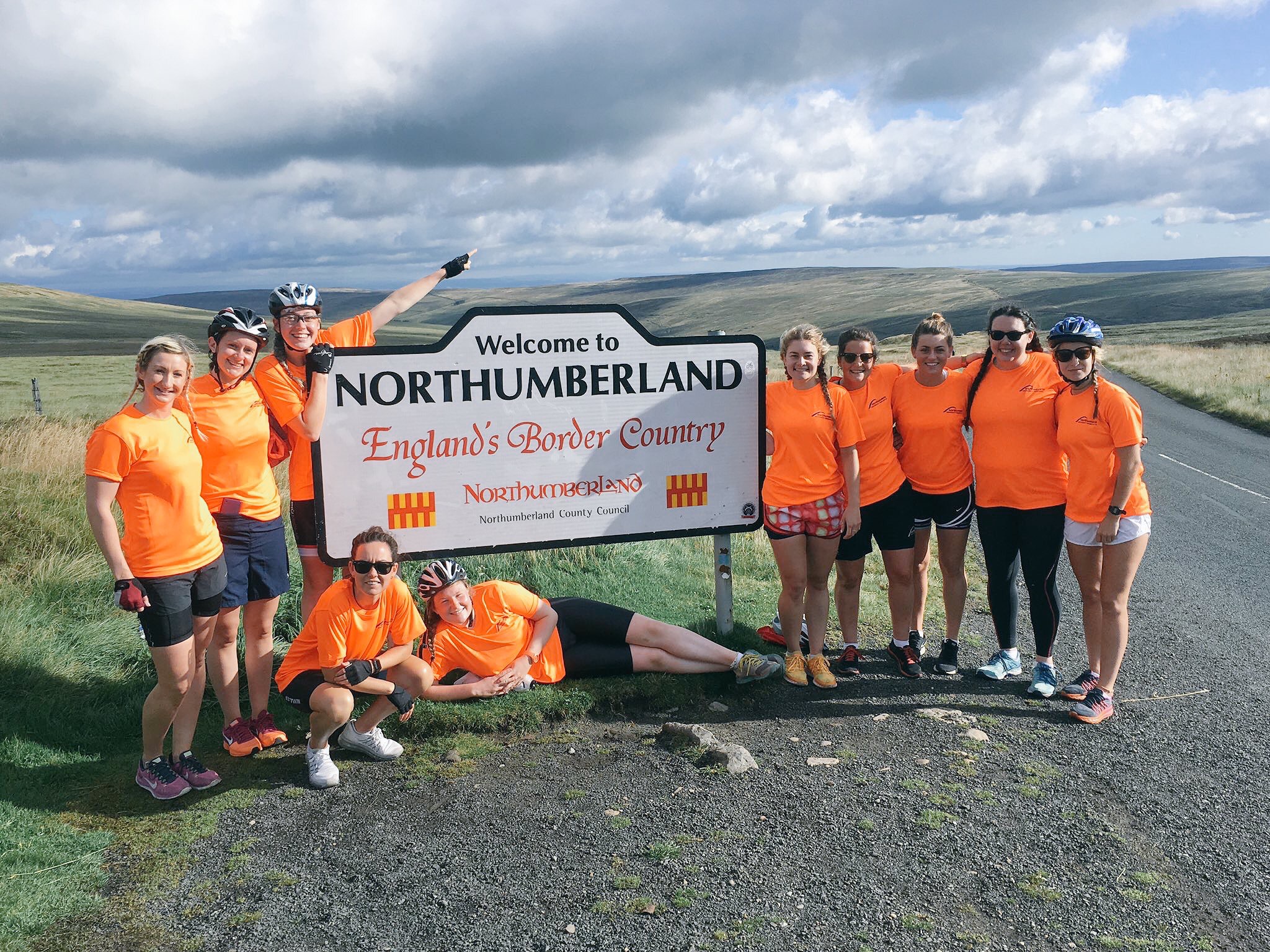 By Simon Rushworth
Northumbria University staff and students put the wheels in motion to raise more than £1,500 in three days - boosting community projects and home and abroad.
A 10-strong team tackled the Coast To Coast cycle route during the Bank Holiday weekend – battling accidents, breakdowns and punctures to achieve their goal.
And the Northumbria Sport Foundation will now focus on diverting the funds raised to help needy kids in the UK and Africa.
The students and staff cycled 140 miles from Workington to Tynemouth under the guidance of cycle leader Tracey Stonehouse.
And outgoing Northumbria Sport President Brogan O'Connor explained: "The group was made up of hockey players, netballers, athletes, football and futsal players as well as volunteers and staff.
"Within the group we didn't have much cycling experience but we were all keen to get the job done, raise money for a great cause and have a good time along the way.
"We had some challenges along the way with two broken bikes, several punctures and one poor girl going over her handle bars on the final day. This didn't stop all 10 of us finishing the 140 miles however and only made the achievement sweeter!"
The fundraising total so far is £1,532. If anyone would like to donate to the team please visit justgiving atwww.justgiving.com/fundraising/Brogan-O-Connor or text NUSF50 £3 to 70070.