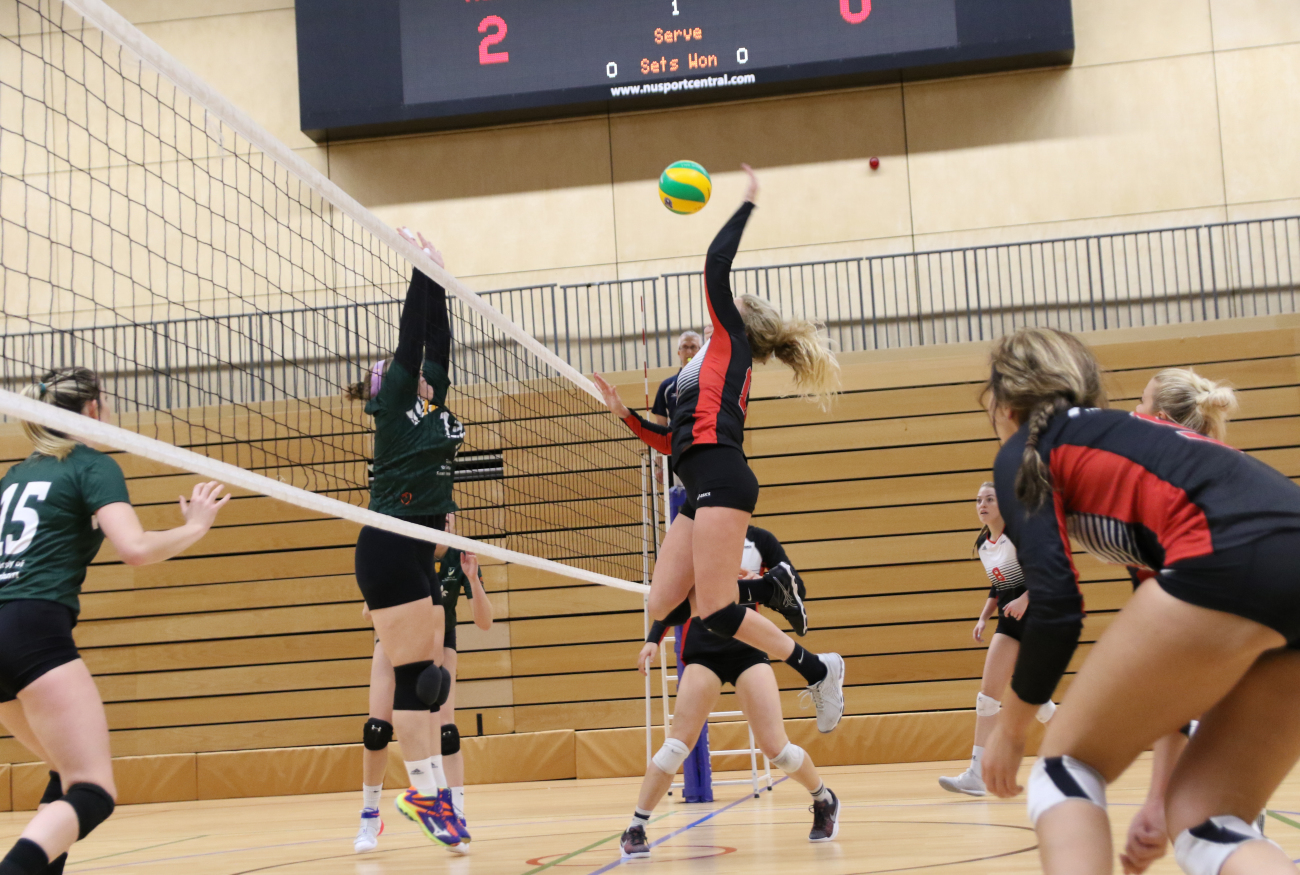 Northumbria Sports' volleyball teams started their life under the charge of Interim coach Federico 'Fed' Pagliara by landing a pair of scare-free 3-0 victories at Sports Central on Halloween night.
First up under the lights of Sport Central, W1 eased past local rivals Newcastle University in straight sets, 25-7 / 25-9 / 25-11, before their male counterparts copied the result as they took to the court to face league newcomers Loughborough, winning 25-13 / 25-12 / 25-16.
While W1 may have breezed past an injury ravaged Newcastle side, they struggled for momentum early on.
However, as the match went on, they put on an increasingly mature and physically impressive display for a young and newly formed squad - moving the ball quickly and accurately, as well as setting very well from the off.
The men's team however were dominant from the start, forcing a new side in Loughborough into making lots of errors - particularly in their service game - with ball after ball either smashing into their own net or flying out of bounds and offering little in the way of opposition.
And speaking for the first time as interim coach, Fed admitted he was pleased with both teams' victories.
"Our plan worked perfectly," said a delighted Fed.
"We wanted to move the ball well from side-to-side and really play to our strong points.
"I think our girls played well - Newcastle are a very organised side - but we had to play our game and use our strengths to our advantage.
"Both of our sides were strong at the net and dominated there, which is what we expect to do".
"For the mens' side, Loughborough are new to this league and will get better, but we just had more than them today and it showed.