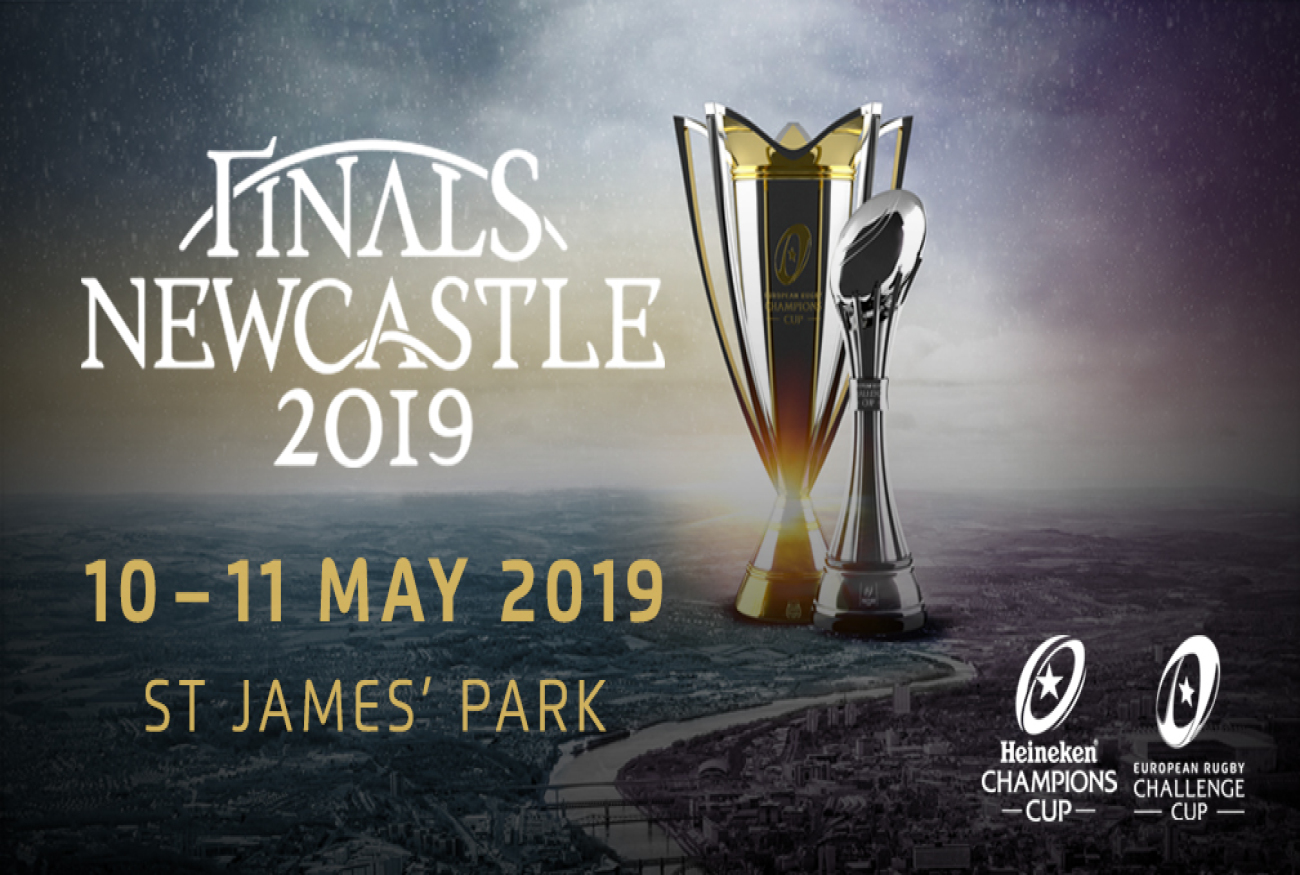 On Monday 8 April, Northumbria University Sport Central will play host to the prestigious Heineken Champions Cup and European Rugby Challenge Cup trophies as part of the regional trophy tour before the Newcastle 2019 Finals in May.
The trophies will visit Sport Central as part of the Northumbria Sport Easter Kids Camps. The attending children will first be given a chance to experience rugby, with a session delivered by Northumbria University Head Coach Darren Fearn, before getting to see the silverware themselves. Northumbria students and staff can also visit the trophies at Sport Central for a selfie between 12.30pm and 1.30pm on Monday 8 April.
Taking place over the weekend of 10-11 May 2019, Newcastle is hosting the Greatest Weekend in Rugby. It kicks off at St James' Park with the European Rugby Challenge Cup Final on Friday 10th May (kick off 19.45) followed by the Heineken Champions Cup Final on Saturday 11th May (kickoff 17.00)
An ex-England Rugby International player herself, Head of Sport & Exercise Katy Storie commented: "It's fantastic for us to be involved with this event and that we are able to help showcase rugby to the next generation of players, officials and supporters. I started playing rugby at University and it has made a huge impact on my life and career – I hope our students and the kids involved on the day can also see how sport, and in this case rugby, can have such a positive impact on them"
During the Trophies Tour fans will have the chance to win tickets to the Challenge Cup Final on Friday 10 May by getting the best selfie with the trophies and sharing them on social media (Twitter and Facebook) with the hashtag #Newcastle2019TrophiesTour.
Mick Hogan, Newcastle 2019 event director, said: "In the build-up to, and during the Newcastle 2019 Finals, we are looking to engage with a wide range of communities in the region and the Trophies Tour is a crucial part of this. As well as the rugby community, we want to attract new people to the sport and build excitement for what promises to be the greatest weekend in rugby."
Newcastle 2019 is the fastest-selling Heineken Champions Cup final ever, with fans waiting for news of a further, limited release of tickets on general public sale as allocations for fans of finalist clubs are being re-assessed throughout the season. Tickets for the European Rugby Challenge Cup Final are also showing healthy sales and it is on course to be one of the most attended finals ever.
For more information about local activity around Newcastle 2019 and to buy tickets, please visit www.Newcastle2019.com
For further details on the Sport Central trophy tour event and the Easter Kids Camps please contact northumbriasport@northumbria.ac.uk