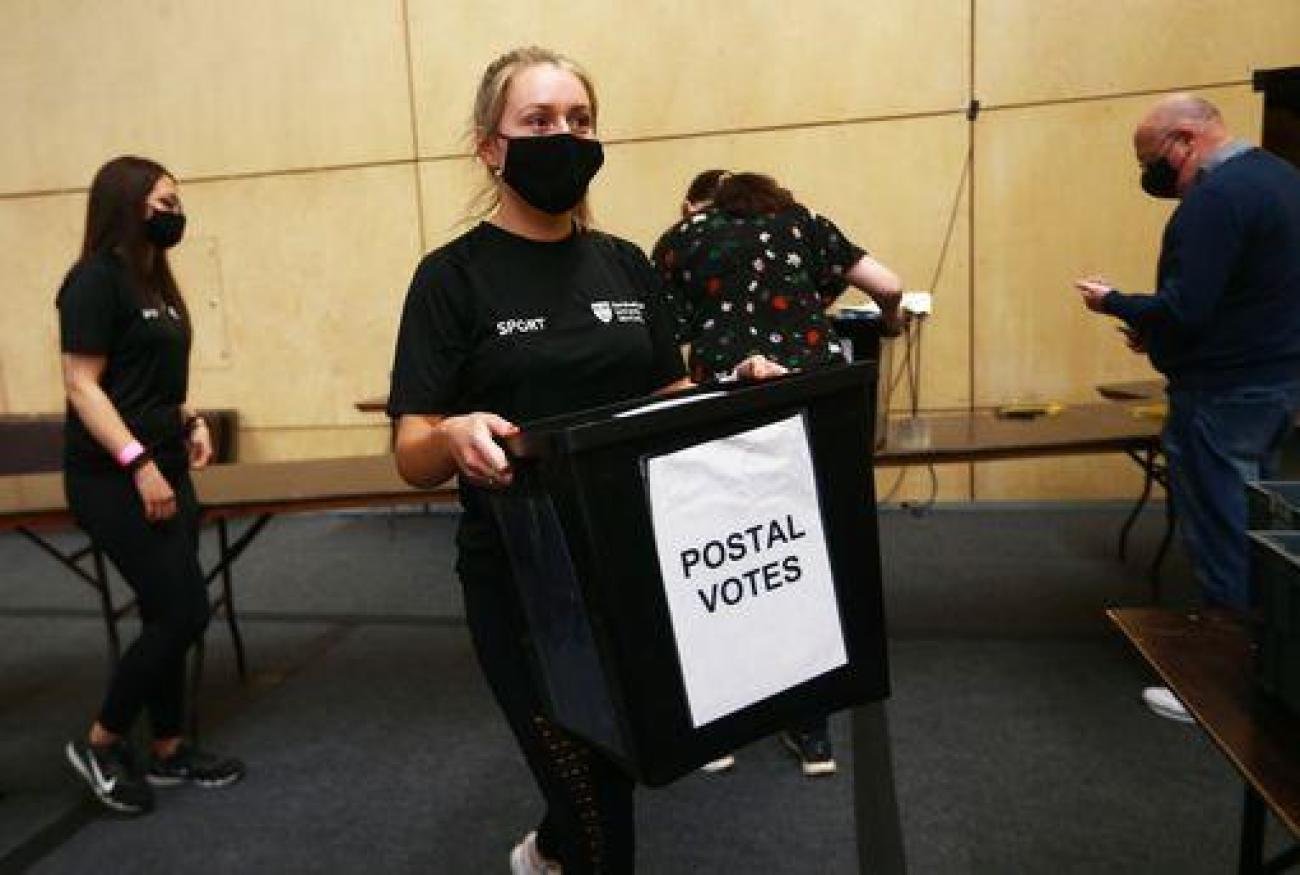 Sport Central once again played host to the Newcastle City Council local election count with support from sport volunteers.
In photographs and videos in the local press, the University's #TakeOnTomorrow branding can be seen hanging above the bustling court as teams worked overnight to count the results.
The University has worked with the Council to host election counts for a number of years - including the General Election and referendum counts in previous years.
University staff from Northumbria Sport, Campus Services, IT, Security and CBRE were heavily involved in the planning and delivery of the count, helping to make sure everything ran smoothly on the night and in line with Covid-19 guidance.
14 students, mostly from the Sport Club Committees, were on hand as 'runners' to bring voting ballot boxes in as they arrived before 10pm. Students from Northumbria Sport's Netball, Basketball, Tennis, Karate, Gymnastics, Swimming and Athletics clubs brought bundles of energy and enthusiasm on the night to support the count and help Newcastle City Council to be one of the first authorities to confirm its results.
A huge thank you to all staff and students, some of whom worked well into the early hours of Friday morning to support the election count and represent our Northumbria community.
Photographs courtesy of Newcastle Chronicle