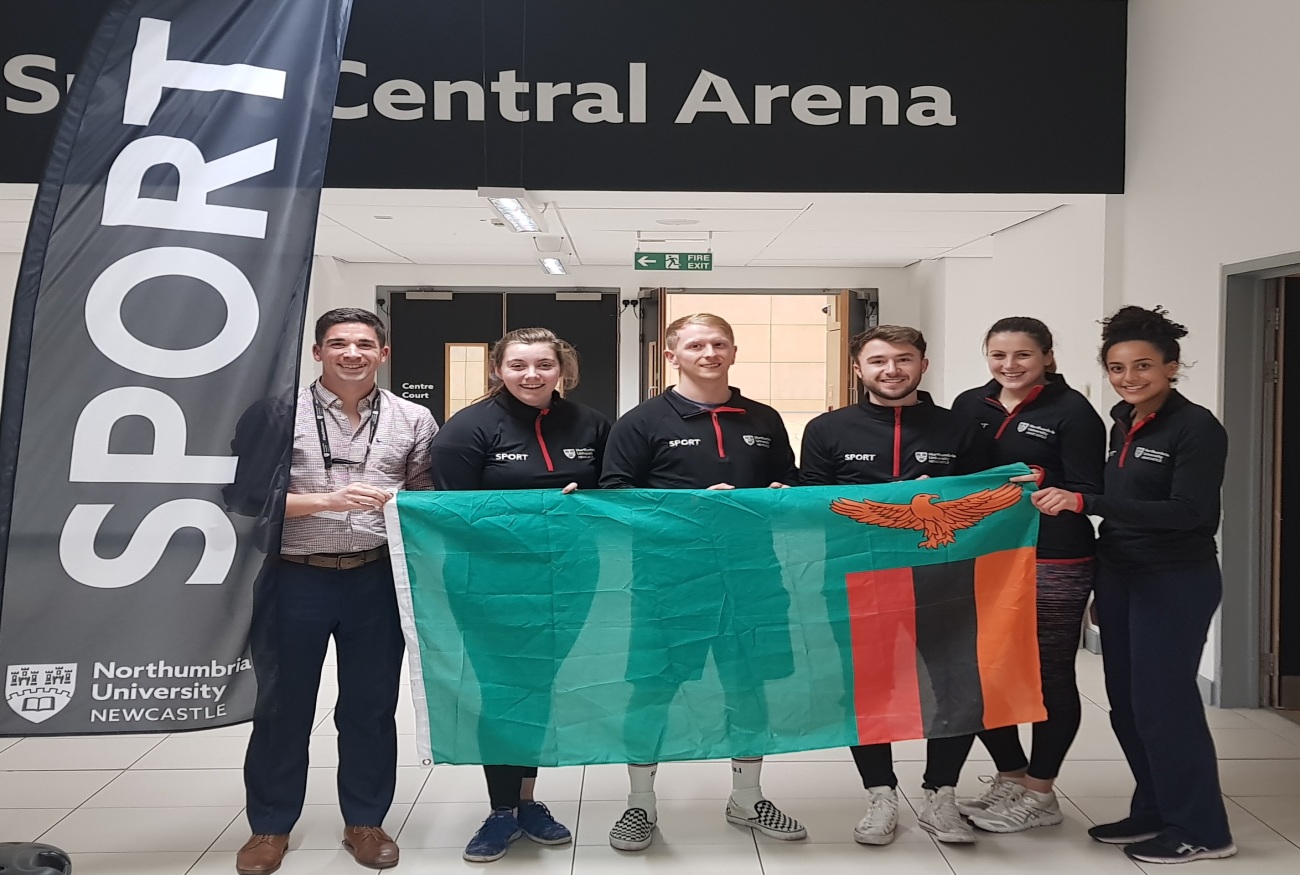 Every year for the past 12 years Northumbria University has sent out students to Zambia as part of the Volunteer Zambia project. The project aims to use sport to engage, educate and inspire young people in Zambia around gender equality and HIV/AIDS, as well as developing their leadership skills and bringing about a brighter future.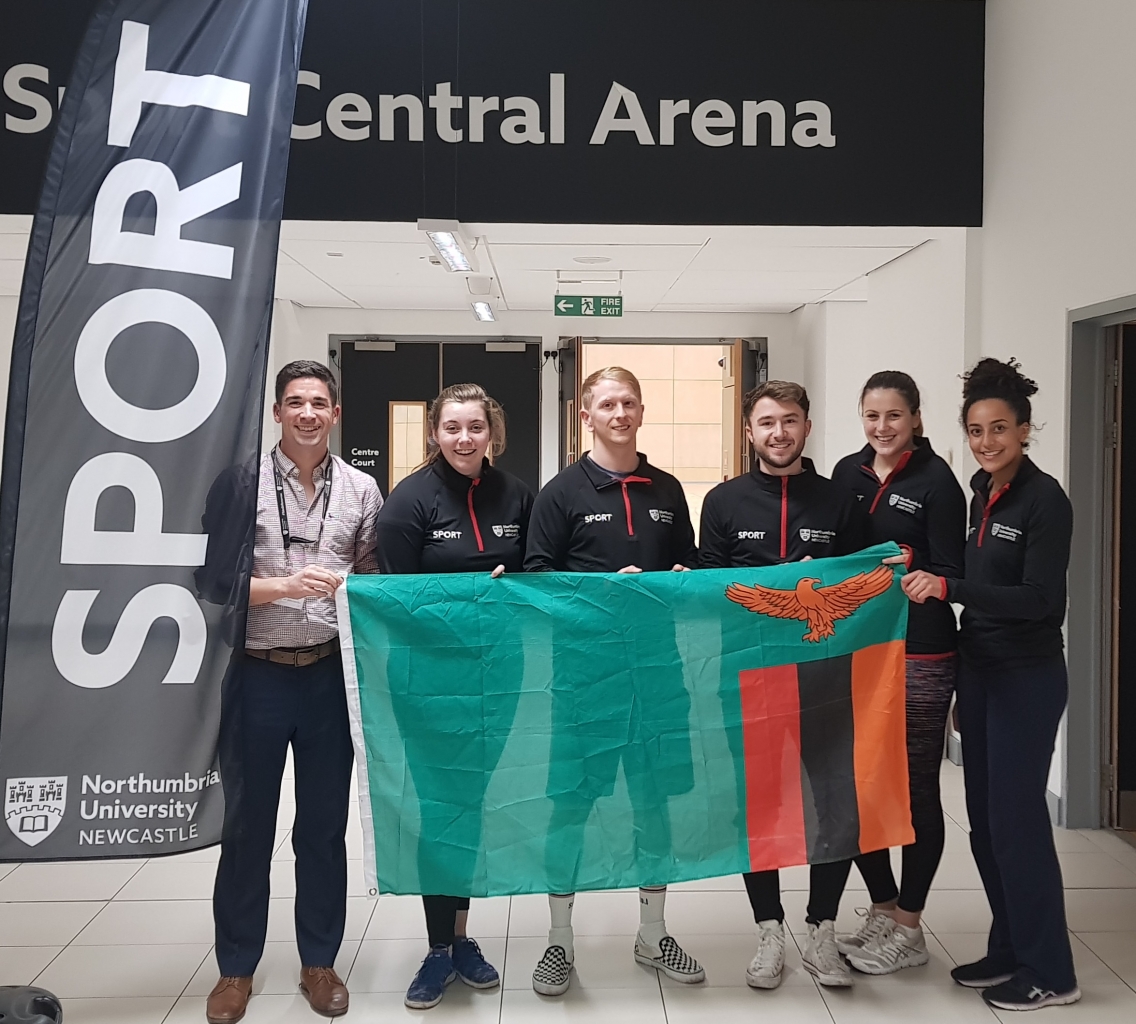 Meet the Amazing Volunteers
This year the group looking to make an impact (pictured above) are:
David Jones – Going out for the 3rd time, having previously been out as a student and a team leader, he is now going out as our staff representative.
Sophie Weightman – Studying Geography as a second year student, as well as coaching netball.
Sol Daley – Studying Applied Sport & Exercise Science, he is also president of our Olympic Weightlifting Club
Adam Berry – Studying Sport Coaching and completing a Football Coaching and NUFC Performance Analysis Internship
Daniella Lay – 4th Year Business with Marketing Management student, 1st Team Netball Player & Northumbria Sport Marketing Intern
Ellen Wright – 3rd Year Physiotherapy and 1st Team Netball Player
Throughout the year the students have planned fundraisers and activities and are looking to raise £12,000 for this fantastic caused.
The Challenge
Zambia is one of the poorest countries in the world, with high rates of HIV/AIDS playing a huge role. 1.2 million children are orphaned in Zambia due to AIDS in a population of just 17 million. However, things are improving thanks to aid projects like this. In the 12 years since the project began life expectancy at birth has risen from under 50 to over 62 years old (United Nations), showing our efforts are really making a difference.
How can you help?
You can help at any time by donating here or texting 'ZAMB90 £5' to 70070, or getting involved with any of our charity events throughout the year. The easiest way to find out what is happening is to follow Northumbria Sport on our Social Media channels or checking out the events section of our website.
Here is the highlights video describing what we do, courtesy of The Wallace Group.
We appreciate any donations but even if you can't afford it sharing the story and donation link on social media will help.