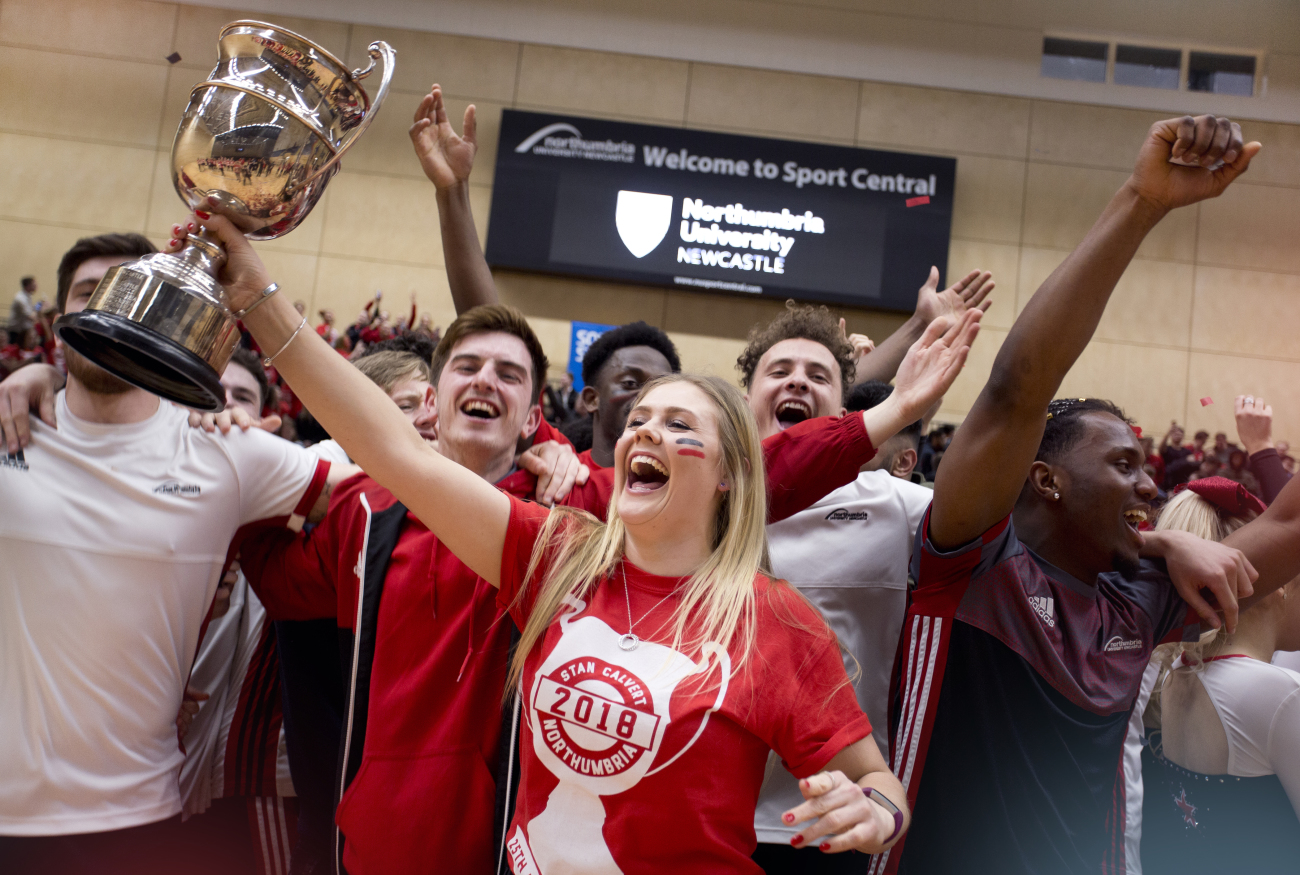 Outgoing Northumbria University Student Sport president Kerry-Anne Hastings is calling upon her would be successor to act now!
Applications for the 2018-19 role – a full-time paid position – close on Sunday July 1 at midnight.
And with the clock ticking down for those hoping to be considered for a coveted job, Hastings has outlined the highlights of her 12-month tenure.
"Looking back on my year as Student Sport President I can honestly say it has been one of the best experiences I have ever been offered," she said.
"I can't fully describe how much I have done and learnt over the past year.
"My role has included behind the scenes work on numerous administration tasks, making sure teams got to play in BUCS fixtures and organising a full event and speaking in front of over 400 people!
"There have been so many highlights but I loved working with Newcastle University to organise the first Stan Calvert Memorial Fun Run.
"Another amazing experience was lifting the Stan Calvert Cup on behalf of the Northumbria student athletes who were competing.
"And I'll never forget organising the first ever Northumbria Sport Weekender – an event that included the launch of the Sport Presidents Association, the Legacy Cup and presenting at the inaugural Sports Ball at the Civic Centre!"
Hastings has emerged as a popular member of the Northumbria Sport staff and will be a big miss when she hands over the reins to her eventual successor.
"I've developed skills to make them into strengths," she added. "I'm better at presenting, communication, administration, leadership and people management.
"I have absolutely loved working with variety of groups: students, staff members throughout the university and external companies to coordinate everyday tasks and organise large scale events.
"I would highly recommend students to apply for this role. It offers a great insight into the working world and what is expected of you.
"You get to see how a university is run and it's a real eye-opener.
"This job challenges you every day but it is extremely rewarding as you can be part of making a difference to the student experience at Northumbria and, at the same time, develop the skills that make you more employable in the future.
"It is a once in a lifetime opportunity which you do not want to miss out on so please get applying!"
Current students can apply for the Sport President role NOW! Click on the following link for details:
https://work4.northumbria.ac.uk/work-for-us/details/?roleId=669