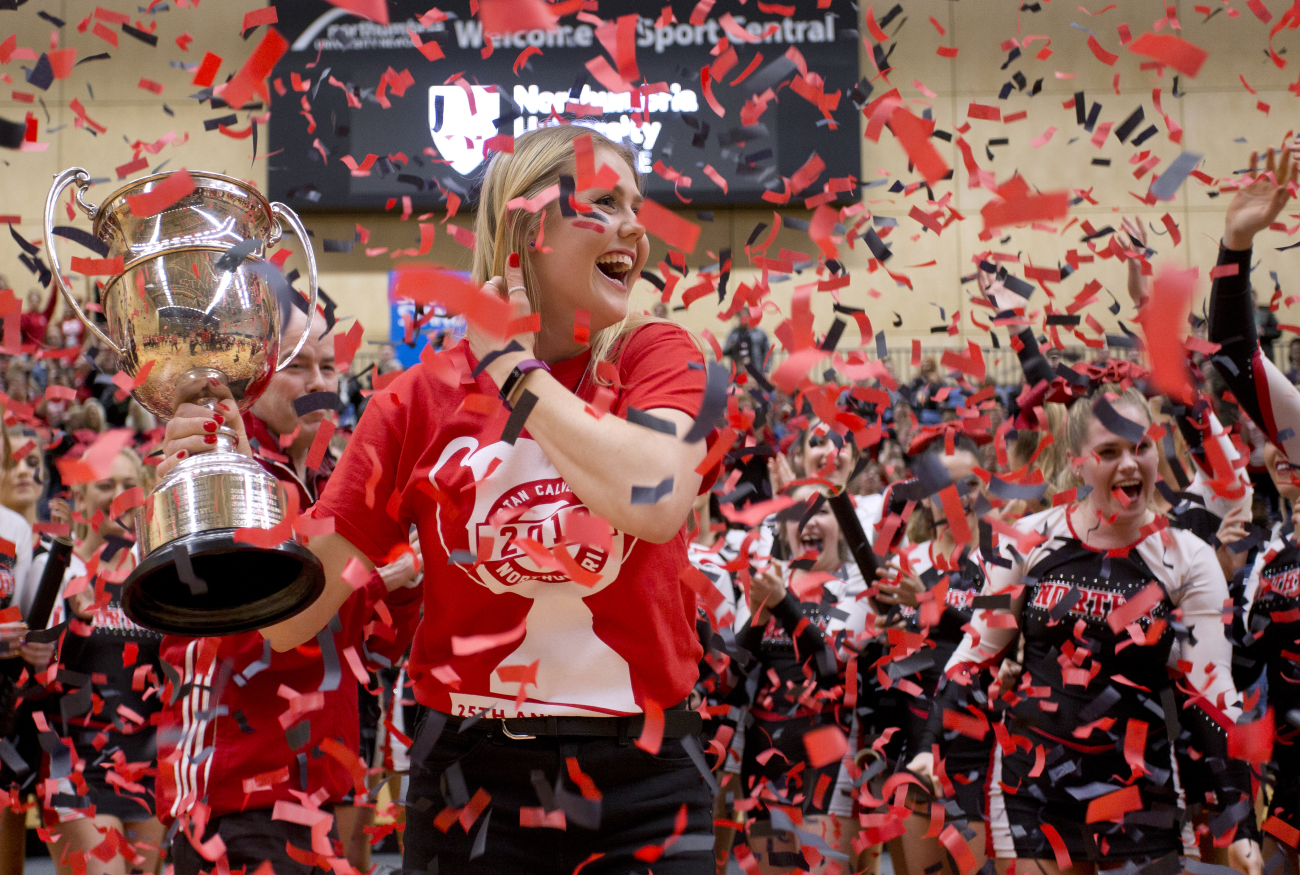 With the dust still settling on a fifth Stan Calvert Cup win in a row, Northumbria University Director of Sport, Colin Stromsoy, has targeted a sixth win - after praising the staff and athletes who made this year's effort feel 'a little bit special'.
"I'm elated – absolutely, totally elated," beamed Stromsoy.
"First of all – credit to Newcastle. We've obviously won by a record winning margin and have clearly been dominant but there were some standout Newcastle performances along the way.
"Their M1 basketball team were outstanding - they upset the form book, really came at us and deserved to win.
"There were other fixtures across the whole event in which they did really well. And even in some of the games that we did emerge victorious from, Newcastle gave us a run for our money.
"However, this week has been all about Northumbria.
"The journey Northumbria Sport has been on since losing six Stan Calvert Cups in a row to now having won five on the bounce is incredible. The success is down to focusing on everything that we can do - and doing it to the best of our ability.
"We make sure that every aspect of the support we offer to our teams is better than anywhere else. In simple terms it's about being the best we can possibly be.
"The players and staff have embraced the challenge and the result is what you have seen this week.
"What was particularly satisfying was when we had teams in leagues lower than Newcastle raising their game and winning matches.
"This year's victory was all about our endeavour, our quality, our determination and our professionalism – all of which drives our culture."
Stromsoy was delighted with the overall performances by TN across the board and was quick to compliment the coaches, trainers and staff.
"I have the best team, in sport, of any university in the country," he boasted. "I truly believe that!
"They are outstanding at what they do and are beyond dedicated - often putting in more hours than they are required to - because they believe in what they do and they're invested in what they do. That rubs off on - and inspires - the students.
"It's a mutual thing. The students demand lots of focus from the staff in the same way that the professional staff make demands of their students – that's why it works."
When asked if he thought Northumbria could go on and win the competition for a sixth year in a row next year Stromsoy added: "Why not?
"We may have won by a record winning margin this year but we will continue to work hard and avoid being complacent because we want to improve.
"We will still review our performance in this competition. This year's effort has been a little bit special but at the end of the day we have still given away 20-plus points – can we get some of those points back? Can we maintain the points total we have? These are the questions that we will seek to answer.
"We need to look at what worked and what didn't work so we can go into next year confident but with the same mentality and with the same focus.
"There will never be any complacency affecting our approach to this or any other competition.
"At the end of the day, Stan Calvert is one more fixture on the calendar – it just happens to be the varsity match.
"Cleary, Newcastle will be very disappointed with the overall score and I fully expect them to come back focused and determined in 2019."
Gavin Pearson