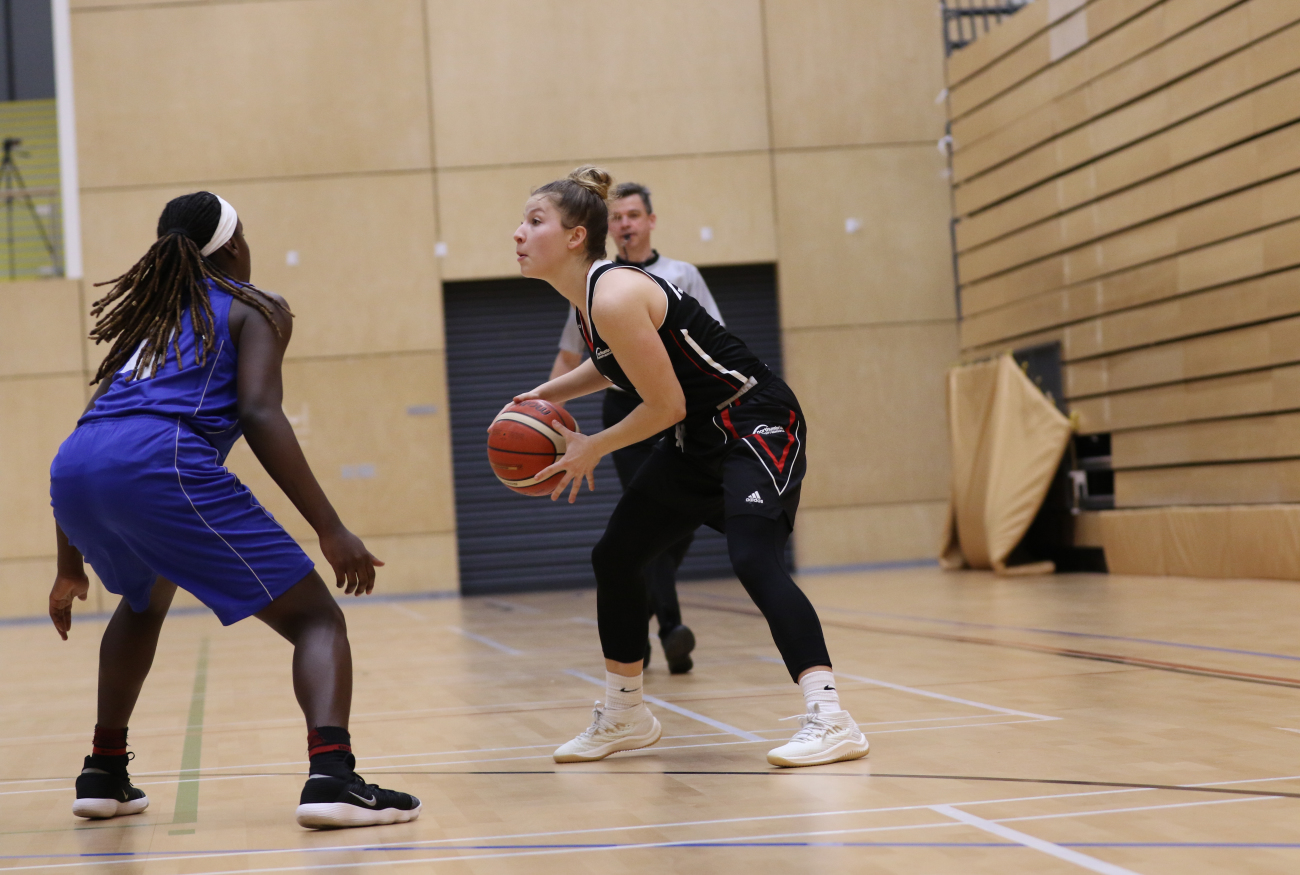 A decimated Northumbria W1 basketball side overcame Edinburgh University 78-70 on Wednesday with four international players unavailable and a further two sidelined with injuries.
"We played well considering we've got six people out who I would normally start, so with that in the back of our mind we knew it was going to be close – but I'm so happy we came out on top," said head coach Chris Bunten.
"The players who don't normally play did a great job and closed it out when it counted at the end – it was a great game and I am so proud of the girls."
Edinburgh had only lost two games prior and were considered to be third favourites in the division; something Bunten had analysed before the game.
The scores were intensely close throughout the contest, but Northumbria turned up the heat in the last two minutes and snatched the lead at the death to secure all three points.
"It could have gone either way and in a way we did make harder work of it than we wanted to," admitted Bunten.
"But they were a very tough team and beat Durham last week who are probably favourites."
The Tynesider's now look ahead to their final three BUCS Premier North fixtures as they aim to retain their top spot in the division with rivals Durham University lingering with a game in hand.
Northumbria will play Nottingham Trent next week, a mismatch on paper with the midlands side looking certain to finish rock bottom without a win so far this season.
"What happens now is that if we win the game next week, which we should, we only need to beat Durham and then we will win the league," added Bunten.
"Right now I expect to win the Premier North if we play like we did today against Edinburgh."